Did Kylie Jenner Really Keep Her Baby News From This Family Member?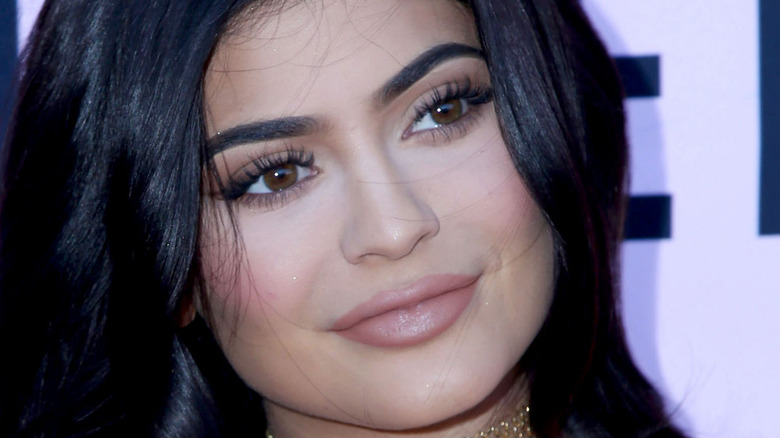 Kathy Hutchins/Shutterstock
In 2018, Kylie Jenner delighted her hundreds of millions of fans when she revealed that she had welcomed her first child into the world (via CNN). Despite keeping her pregnancy private, she shared a beautiful 11-minute video on YouTube that documented her journey. The video currently has over 100 million views and remains the new standard for sharing pregnancy announcements. In a similar fashion, the "Keeping Up With the Kardashians" star took to social media to confirm that she is currently expecting her second child.
On Sept. 7, 2021, Jenner shared a short Instagram video featuring a clip of a positive pregnancy test. In the sweet home video, the 24-year-old takes viewers to an ultrasound appointment; showcases her mom, Kris Jenner's, reaction to her pregnancy; and the moment she heard her baby's heartbeat for the first time. The video has over 129 million views, and her comment section is flooded with support from her followers, friends, and family.
Brandon Jenner leaves a confusing comment on Kylie Jenner's pregnancy announcement video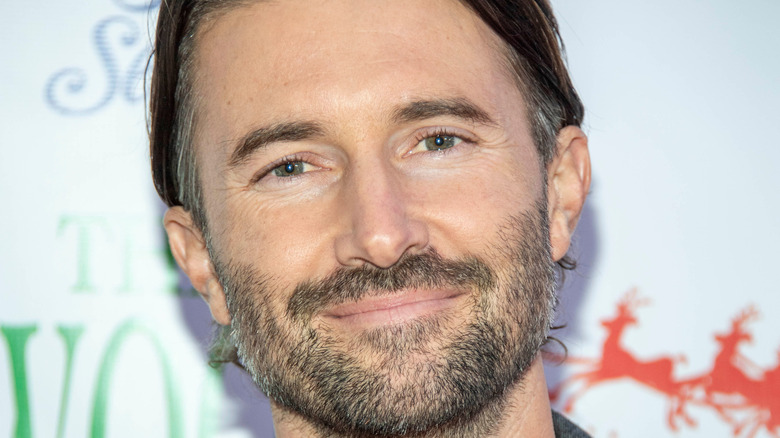 Eugene Powers/Shutterstock
When Kylie Jenner announced her second pregnancy through an Instagram post, many of her loved ones took to the comment section to express their excitement. Her older sister Kendall Jenner wrote, "i can't handle it," while her oldest sister, Kourtney Kardashian, commented, "Crying this is so beautiful my blessed angel sister." Her best friend, Anastasia Karanikolaou, wrote, "so beautiful i love you," and her partner, Travis Scott, commented with a series of brown heart emojis. While the majority of these comments are pretty standard, one family member's reaction caught fans off guard.
Brandon Jenner wrote, "No way!!!!! Congratulations," leaving the rest of the world wondering if he was unaware his little sister was pregnant. Though Jenner is much closer with Kendall and Kardashian siblings, she does have a relationship with her half-brother and would likely want to tell him in person. Considering Jenner's pregnancy became public knowledge at the end of August, it's likely that Brandon may have been joking (via Us Magazine). One person commented, "Like you didn't already know smhhhh everybody knew homie." 
Regardless of whether Brandon knew about the pregnancy before the Instagram post or learned with the rest of us, he's surely excited to meet his newest family member.