The Truth About Abby From NCIS' Tattoos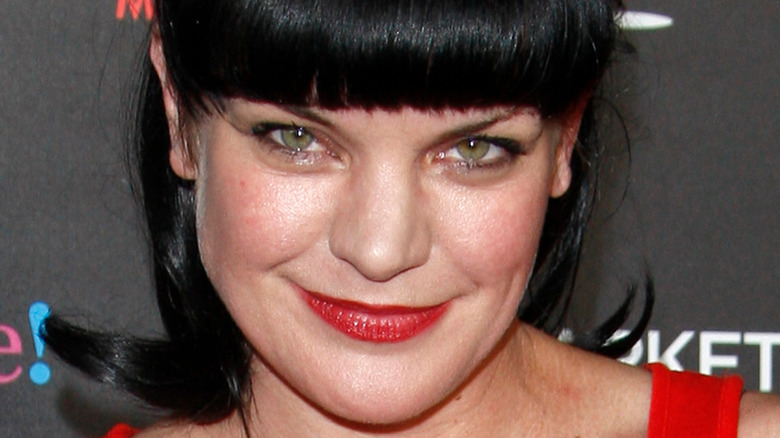 Kathy Hutchins/Shutterstock
For a total of 15 seasons, Pauley Perrette served plenty of adorable goth looks as Abby Sciuto on "NCIS." Despite the fact that Abby was usually decked out in combat boots, all-black attire, dark makeup, and tattoos, the creator of the show, Don Bellisario, worked hard to present a lovable and happy goth. "[H]e wanted to take an alternative-style person with tattoos and make her someone who is happy, totally put together, and successful," Perrette told BuddyTV. She continued, "All the script said about her was: Black hair, caffeinated, and smart ... She's completely unaware that anybody thinks she looks weird. She thinks she looks pretty and never calls herself anything other than happy. And I fight for that."
A large component of Abby's look on the show was her long list of tattoos. While Perrette is unsure of how many tattoos her character sported in each episode of the show, she did admit to BuddyTV that Abby's tattoos played a large part in developing her unique character.
This is the truth about Abby's tattoos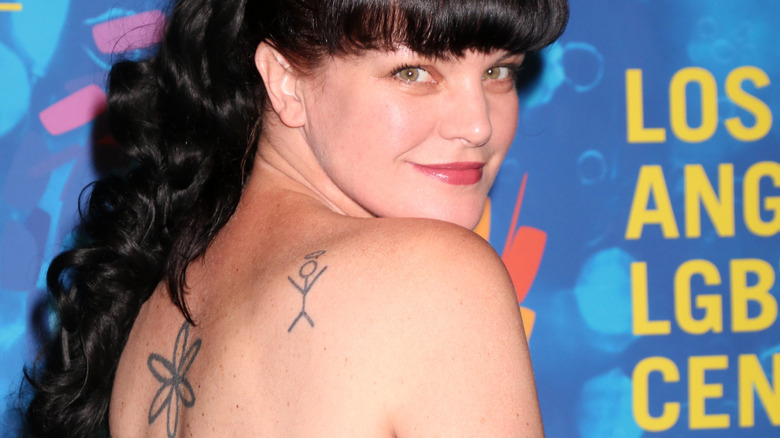 Joe Seer/Shutterstock
In January 2020, one of Abby's most visible tattoos on "NCIS," the spiderweb on her neck, became the subject of online criticism after many fans noticed she was missing the tattoo during a few scenes, according to Daily Express. As it turns out, while most of Abby's tattoos actually belong to Pauley Perrette, the iconic spiderweb was a temporary tattoo applied by makeup artists. "I hate the tattoo: It's sticky, he has to put water all over me and it goes over my back," Perrette said during a 2008 promotional video for "NCIS" (via YouTube).
Along with the spiderweb tattoo, Perrette told Parade in 2013 that "the cross on [Abby's] back [belongs] to CBS" as well. "Everything else is mine," she explained, "The producers wanted tattoos that were visible no matter what I was wearing." Some of the Abby's visible tattoos actually belong to Perrette as well — like those on her hands. According to Perrette, her favorite tattoo is also her favorite bible verse. "On the inside of my ring finger, on my left hand, I have the numbers 12:21," Perrette told Parade. "That's my favorite bible verse, Romans 12:21 which is, 'Don't be overcome by evil, but overcome evil with good.' That's my favorite one and I look at it every day. That's my mantra."