The Best Foundations For Sensitive Skin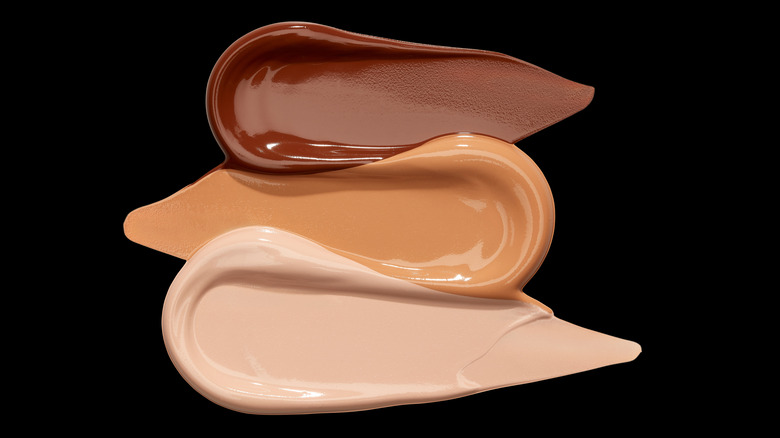 JWP74/Shutterstock
For those of us who have sensitive skin, finding makeup that makes us feel confident and complements our skin type is a long process. You spend hours hunting down the latest beauty products, and the minute your makeup bag is fully stocked, you're plagued by thoughts of mysterious bumps, discoloration, and irritation. Having sensitive skin can make you wary of makeup that you haven't already vetted, or you probably feel a need to track down every ingredient used. 
If you are in the market for new foundations but unsure about which brands to shop for, look at products that don't contain a lot of ingredients. But beware of foundations claiming to be hypoallergenic. Hypoallergenic is the latest buzzword in the makeup industry, but as Self reports, the FDA doesn't regulate products with this label, so it's important to do your research beforehand. Per lifestyle site My Imperfect Life, stick with foundations with a lightweight formula. They are easier to layer and less likely to clog your pores compared to thicker foundations. 
Try these foundations if you have sensitive skin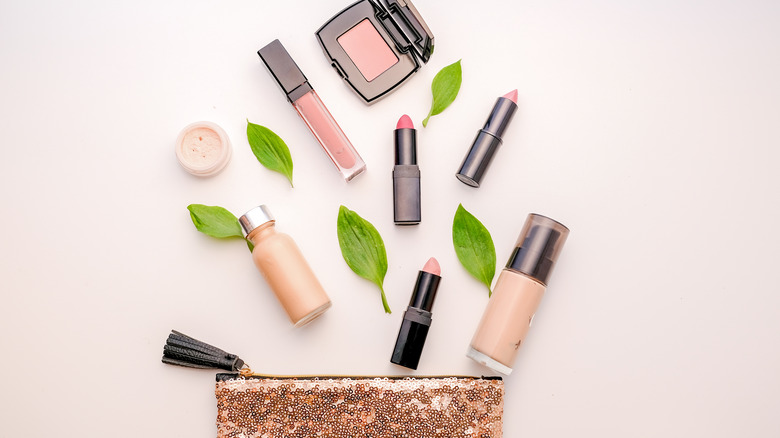 paulynn/Shutterstock
After you narrow down which shades complement your skin tone, test out foundations that have amazing coverage while also letting your sensitive skin breathe. Consultant dermatologist Dr. Justine Hextall told My Imperfect Life that Nars' Sheer Glow Foundation is eczema-friendly and glides right on. "I love this foundation as it is light, fluid, and hydrating," she explained. "Because skin that has eczema is dry, it can look dull. Heavy foundations that are matte can exacerbate this appearance." According to its product page, this foundation evens out your skin tone and is infused with vitamin C and turmeric extract. Turmeric is packed with skin health benefits, including anti-aging properties and inflammation reduction.
If you're comfortable splurging on beauty products, Style Craze recommends Bobbi Brown's Skin Weightless Powder Foundation for a smooth, matte look. This oil-free foundation holds a steady 4.19 rating (out of five stars) on the brand's site, which multiple reviews deeming it worth the hype. If you prefer vegan makeup, the Body Shop's Fresh Nude Foundation contains moisturizing English rose water and aloe vera, can provide light or medium coverage depending on what you need, and is affordably priced (via Style Craze). Mind Body Green swears by LAWLESS' Woke Up Like This Flawless Finish Foundation because it performs double duty: it acts as a sealant and locks in moisture, while also offering full coverage. It's also part of the non-comedogenic family, per Global Cosmetic Industry, and won't clog your pores.