What Is Lorde's Real Name?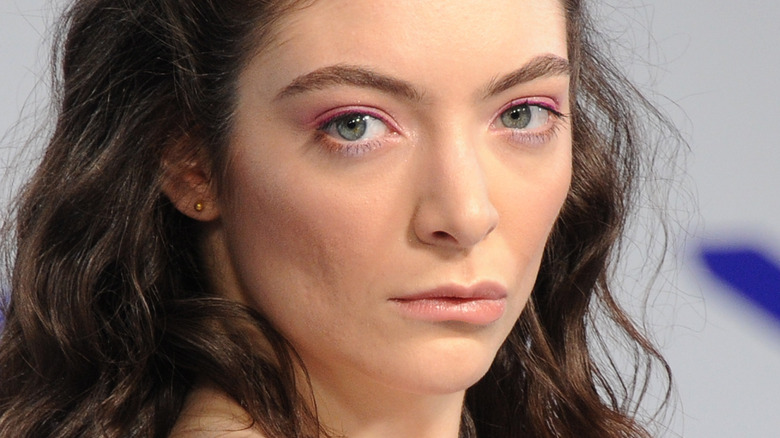 Gregg Deguire/Getty Images
Celebrities have been adopting stage names for decades. Artists like Lana Del Rey and Tina Turner fall under this category, as does New Zealand singer-songwriter Lorde. Lorde found fame back in 2013 with the release of her mega-hit single "Royals" and has been comfortably cruising the music charts ever since. The enigmatic star has a dedicated fan base that has continued to grow with each new album she releases. Lorde's latest project, 2021's "Solar Power," has increased her popularity even further, with catchy songs like "Mood Ring" becoming instant fan favorites.
Though most people only know Lorde by her chosen moniker, the Auckland native previously revealed her real name and her decision behind adopting a persona when embarking on her musical career. Of the latter, the star explained to Interview Magazine in 2013, "When I was trying to come up with a stage name, I thought 'Lord' was super rad, but really masculine — ever since I was a little kid, I have been really into royals and aristocracy." She added an "e" to the end of Lord to feminize the word, and thus, a star was born!
Lorde is a fantastic pseudonym, but what is the singer's real name?
Lorde's real name is a testament to her Croatian-Irish ancestry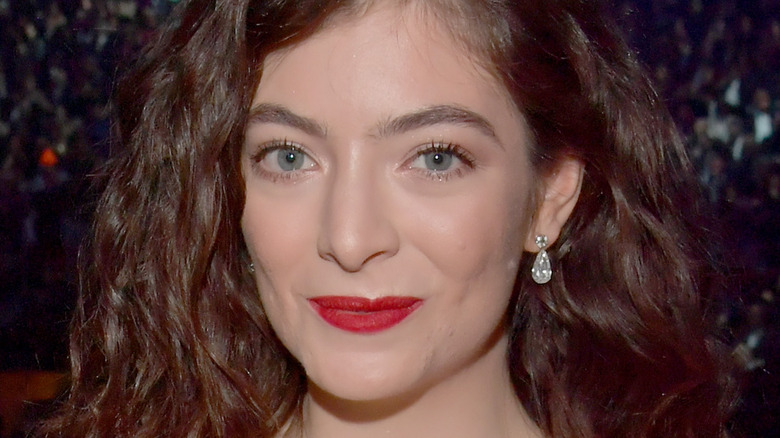 Lester Cohen/Getty Images
As reported by HuffPost, Lorde's real name is Ella Marija Lani Yelich-O'Connor. Her mother, Sonja Yelich, is of Croatian descent and her father, Vic O'Connor, is of Irish descent. Lorde has yet to reveal what inspired her parents to choose such a long-winded name for her, but she does go by Ella when she isn't performing. In fact, she revealed to Interview Magazine back in 2013 that Lorde has essentially become a character that she plays.
The singer stated, "My name is Ella, that's who I am at school, hanging out with friends, while I'm doing homework. But when I'm up on stage, Lorde is a character. My friends actually find that really difficult to digest, separating me from the theatrical character they see on stage; but they're getting used to it." That certainly sounds like an interesting adjustment! Thankfully, Lorde says that it's easy to avoid the pitfalls of paparazzi and fame in her native New Zealand.
The "Melodrama" singer said to Interview, "That's the good thing about starting off in New Zealand, there is absolutely no concept of 'celebrity' or fame." It must be refreshing to take a break from the hectic life of Lorde and just have the opportunity to relax at home as Ella!