Why A Royal Expert Thinks Prince Harry Should 'Watch What He Says' On His Birthday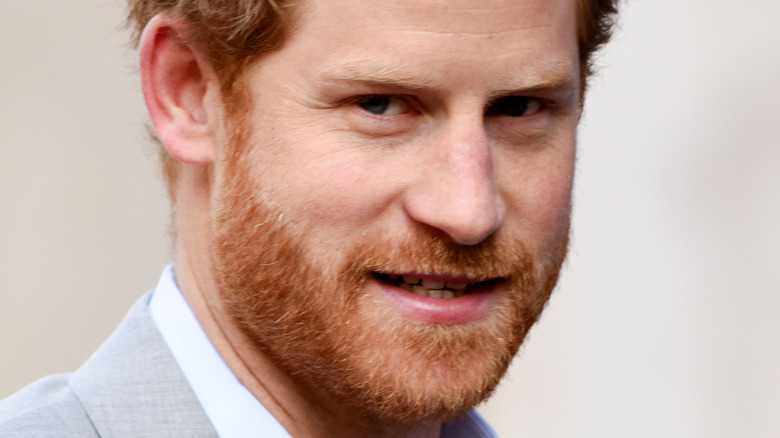 Bart Lenoir/Shutterstock
Prince Harry and Meghan Markle have shrugged off royal protocol in favor of more transparent communication with the public and the media alike. The two have opened up about their experiences within the royal family on numerous occasions and Harry will reportedly release his memoir next year. Both he and Meghan are also known for using their birthdays to make announcements. With the big day around the corner, here's why a royal expert thinks Prince Harry should "watch what he says" on his birthday.
Harry turns 37 on September 15 and royal experts believe that he will use the occasion to make an announcement. Insider Richard Fitzwilliams shared that he believe's Harry will share a message tied to Afghanistan and the refugee crisis, per Mirror UK, but he's urging caution around the subject. Due to rising political tensions in Afghanistan and the Taliban's mounting control, Fitzwilliams believes Harry should tread lightly, if he comments at all. 
The reason this royal expert believes that Harry will make a birthday announcement stems from Meghan's precedent of using her birthday as an opportunity to raise awareness for the charities she supports. Harry and Meghan are both involved in numerous philanthropic efforts and have spoken out about Afghanistan, in particular, but the political context of Harry's potential comments on Afghanistan make this issue a bit more complicated. 
Prince Harry and Meghan Markle celebrate their birthdays with charitable initiatives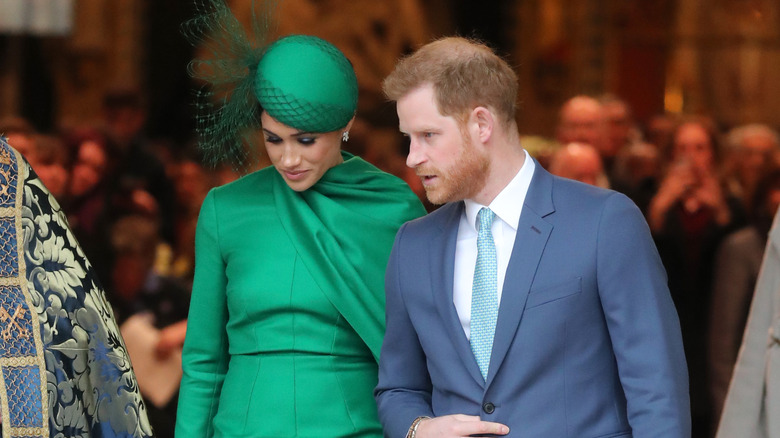 Chris Jackson/Getty Images
Speaking with OK! (via Mirror UK), Richard Fitzwilliams explained that Prince Harry and Meghan Markle's new life in the U.S. calls for diplomacy when dealing with complex political matters, referencing when Meghan used her 40th birthday to launch a new mentorship program for women returning to the workplace.  
"The Sussexes like to announce charity initiatives on their birthdays," he said. "We saw it last year when Harry announced funding for CAMFED, a charity helping support African girls in education, so it's possible he will do something similar this year." Fitzwilliams went on to explain how strategic the Sussexes need to be while building a life for themselves in the States. "Harry and Meghan seem to see their future in the U.S. and Harry will have to watch what he says about U.S. domestic matters, especially as it's been speculated that Meghan is eyeing up a future in politics," he explained. 
Along with support for Afghan refugees, Fitzwilliams also listed some other potential charities Harry may choose to shine a light on for his birthday, including Sentebale, the Children's HIV Association, Crisis, Myna Mahila Foundation, Scotty's Little Soldiers, StreetGames, HALO, and The Wilderness Foundation UK. However Harry decides to use the added attention that comes with his birthday, the world is sure to take notice, as he and Meghan have found themselves the center of much attention in recent months and the limelight doesn't seem to be dying down any time soon.