Prince Harry Shares His Thoughts About The Situation In Afghanistan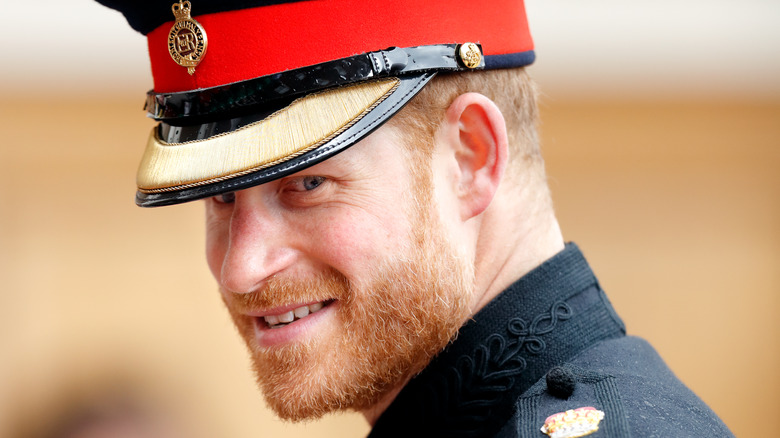 Max Mumby/indigo/Getty Images
The devastating situation in Afghanistan has led many to speak out about their experiences fighting in the Middle East — including Prince Harry. The Duke of Sussex spoke out recently about the United States' rapid and ill-advised withdrawal from the area that has left Kabul in shambles. Currently, the Taliban has reasserted control over the region and Prince Harry has released a statement alongside the CEO of the Invictus Games, Dominic Reid and Lord Allen of Kensington CBE, the chair of the Invictus Games Foundation.
According to Town & Country, the statement reads, "What's happening in Afghanistan resonates across the international Invictus community. Many of the participating nations and competitors in the Invictus Games family are bound by a shared experience of serving in Afghanistan over the past two decades, and for several years, we have competed alongside Invictus Games Team Afghanistan."
"We encourage everybody across the Invictus network — and the wider military community — to reach out to each other and offer support for one another," it continued.
Prince Harry spent two tours in the war-torn country and served in the British Armed Forces for 10 years. Today, the Duke of Sussex's charity work centers around veterans by supporting their mental and physical wellbeing.
Prince Harry also released a combined statement with Meghan Markle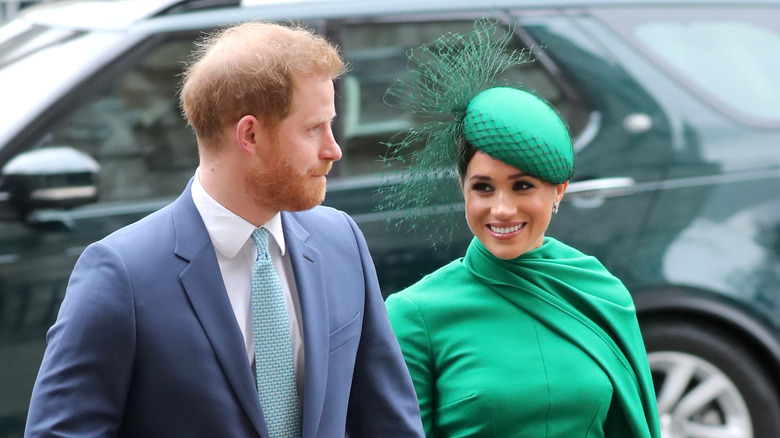 Chris Jackson/Getty Images
Prince Harry and his wife, Meghan Markle, have made charity central to their work on the other side of the pond. As the world watches what's taking place in Afghanistan and learns of devastating earthquakes in Haiti, the couple took the opportunity to share their thoughts. Fox News reports that the Sussexes took to their foundation's website calling others to action on behalf of those affected.
"The world is exceptionally fragile right now," the statement reads. "As we all feel the many layers of pain due to the situation in Afghanistan, we are left speechless. As we all watch the growing humanitarian disaster in Haiti, and the threat of it worsening after last weekend's earthquake, we are left heartbroken. And as we all witness the continuing global health crisis, exacerbated by new variants and constant misinformation, we are left scared."
"When any person or community suffers, a piece of each of us does so with them, whether we realize it or not," the couple wrote. "And though we are not meant to live in a state of suffering, we, as a people, are being conditioned to accept it. It's easy to find ourselves feeling powerless, but we can put our values into action — together."
The couple then requested that their followers support various organizations that are helping those in need. Prince Harry founded the Invictus Games in 2014, Town & Country reports, and now, alongside his wife, he aims to help those affected by their time spent in combat and by natural disasters.