Would Donald Trump Really Run For Mayor Of NYC?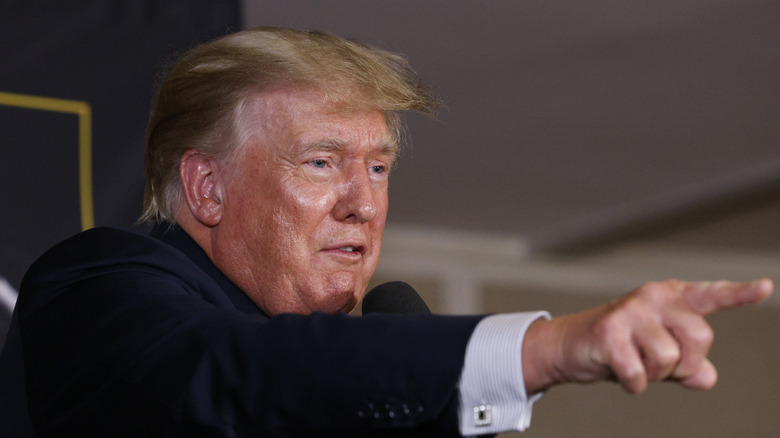 Douglas P. Defelice/Getty Images
When Donald Trump left the White House in early 2021, speculation began immediately that he would run for president again in 2024. Although the businessman turned politician has yet to announce his real intentions, he said as recently as this weekend about another bid for the top job, "Actually, for me, it's an easy question. I know what I'm going to do" (via The Hill). But his message to supporters was, "I think you're going to be happy."
Meanwhile, polls show Trump running again would please many — but a new survey revealed Republicans who want him to lead the country for a second term are not convinced he would win an election (via Forbes).
Should another tenure on Pennsylvania Avenue not work out for Trump, it turns out there is another big job he may be considering: running for mayor of New York City (via Yahoo!).
Donald Trump thinks he could do a good job in New York City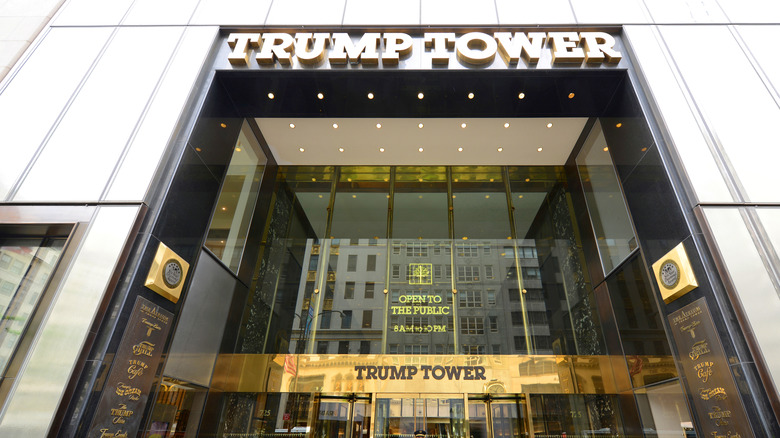 Wangkun Jia/Shutterstock
While visiting New York City to honor the twentieth anniversary of September 11th, Trump, who obviously has deep roots in the city, was asked about whether he would contemplate a bid for mayor of the Big Apple, a position currently being held by Bill de Blasio (via NYC.gov and Yahoo!). It's worth noting that de Blasio is not enjoying very high approval ratings at the moment, which may be the result of rising crime in the city — although, experts say violence levels may now be decreasing (via NY1 and The New York Times).
About a potential run for mayor of the city that never sleeps, Trump told reporters, "Well, that's an interesting question." He went on to say, "I would love that. We could straighten it out. I'd say, 'Fellas, good luck, go to town.' They'd be announcing in one week, 'There's no crime in this city.'"
Meanwhile, according to Ballotpedia, de Blasio will not be running again in November of this year due to term limit restrictions. At this time, the top contenders are Democrat Eric Adams and Republican Curtis Sliwa.