Billie Eilish Completely Shaded Jennifer Lopez At The VMAs. Here's How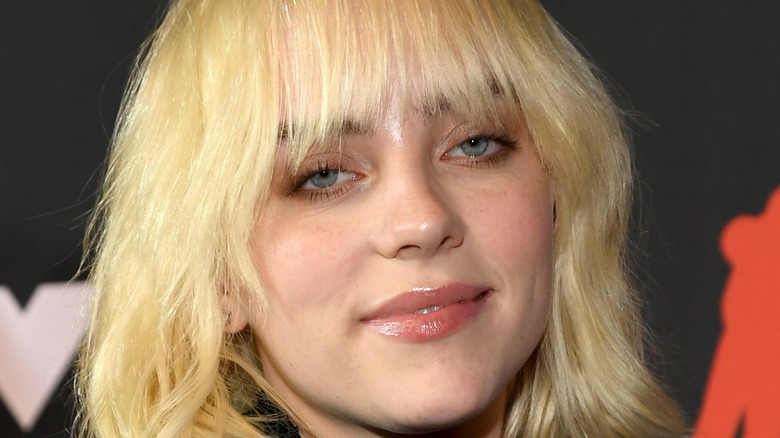 Kevin Mazur/mtv Vmas 2021/Getty Images
No matter what they say– celebrities are nothing like you and me. We have no clue about what sets them off, what makes them happy, or what makes them mad.
Case in point– this moment when Jennifer Lopez strode across the stage at MTV's VMAs to the cheers and the claps of an enthusiastic audience ... well, a mostly enthusiastic audience because the cameras picked out one person who was doing anything but, and that was singer Billie Eilish. Eilish was caught staring blankly into space as JLo came on with nary a clap or a smile in sight — and sharp eyed watchers were quick to point out Eilish doing more than just curbing her enthusiasm at seeing JLo in the limelight (via New York Post).
One baffled fan tweeted: "why tf billie eilish look so pissy when JLo came on stage what she got against her." Another said: "The way billie eilish could care less about Jlo coming out. She wasn't clapping or smiling. I definitely noticed" A third tweeted: "Why Billie Eilish look at JLo like that??? Do they got beef????"
Jennifer Lopez and Billie Eilish shared a bonding moment in 2020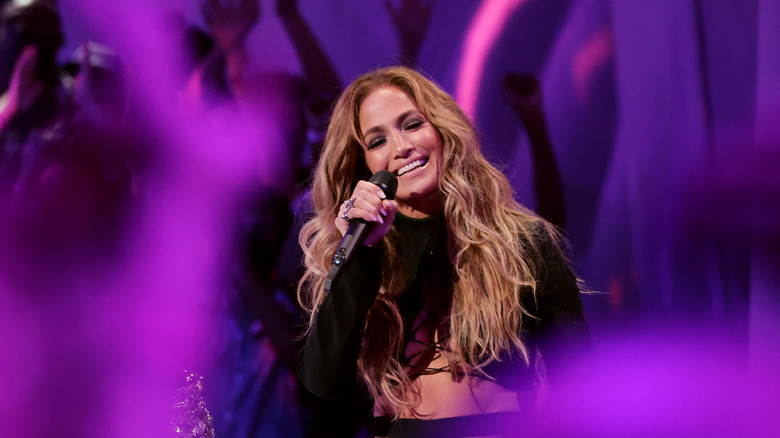 Mike Coppola/Getty Images
Good question, Twitter, because the apparent snub was all the more baffling because back in 2020, both entertainers had the opportunity to meet face to face. There was nothing but kind words from Jennifer Lopez, whose daughter Emme was a fan. ""My daughter is in love with her. We had a real moment at the Billie Eilish concert that was like, 'Oh my god, we're bonding right now. It's amazing,'" Lopez said after the event in 2020 (via InStyle). She added: "It made me appreciate what I do more, my fans more, what Billie did for my daughter," she finished. "All of it, it was like a full-circle moment. We love Billie." Lopez even shared the moment on Instagram for everyone to see, triggering chatter of a future collaboration between the two singers.
Whatever it is that happened between the two since that moment is anyone's guess, and we're going to have to wait and see whether anyone steps forward to clear the air about what the VMA cameras just caught.