How Quarantine Helped Miranda Lambert And Brendan McLoughlin's Marriage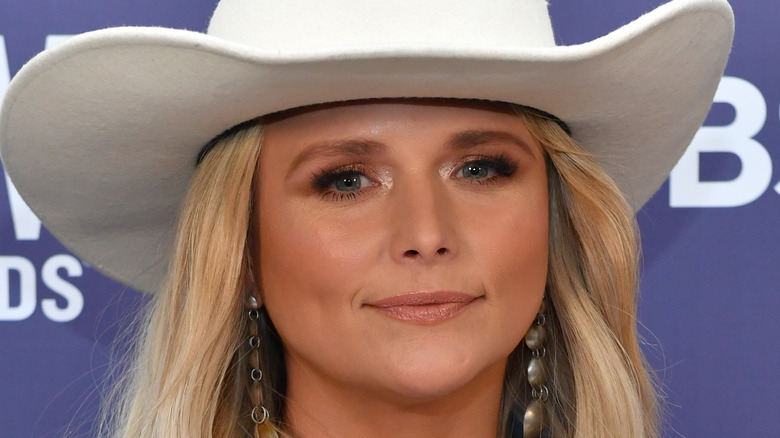 Jason Davis/Getty Images
It's no secret that the pandemic has had a lasting effect on people already — especially on couples, many of whose relationships were tested by the quarantine measures put into place. And, just because celebs are, well, celebs, doesn't mean that they were exempt from the everyday challenges regular folks faced while spending time in close quarters with one another. In fact, a lot of celebrity couples, like Jason Sudeikis and Olivia Wilde, Demi Lovato and Max Ehrich, and Kanye West and Kim Kardashian called it quits during these unprecedented times (via Us Weekly).
However, some celebrity couples proved that their relationships could withstand anything, like country superstar Miranda Lambert and her husband of two years, Brendan McLoughlin, who tied the knot in January 2019 after dating for just two and a half months (via Country Living). "It's great to really be happy, and I feel like it's contagious," she told Entertainment Tonight a few months after she married her second husband. "Having someone positive in your life [who] you wake up with and go to sleep [with] really changes the outlook that you have on your day. So, I'm thrilled to be married and having a great time."
Miranda Lambert revealed how quarantine helped her marriage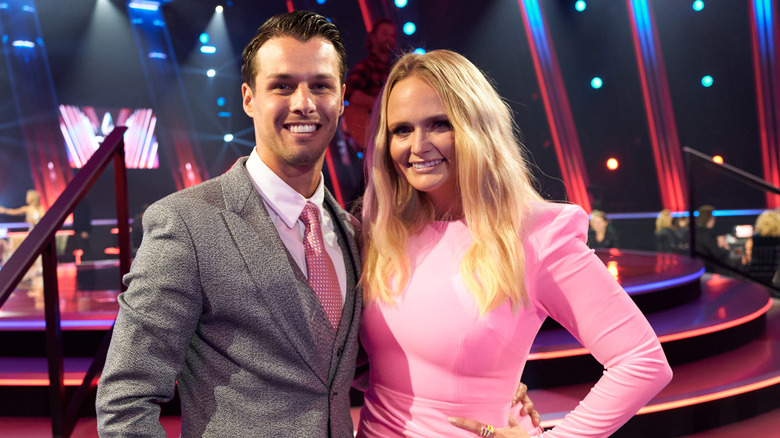 John Shearer/Getty Images
During an appearance on SiriusXM's "The Storme Warren Show" in February 2021, Miranda Lambert opened up about how quarantine strengthened her and Brendan McLoughlin's relationship. "I think it was really good," she told the host (via People). "We didn't date very long before we got married, and so we sort of got to just really, really, really get to know each other. Cause it was just us two with no distraction, at my farm outside of Nashville. And so I was really thankful for it because it made us really strong."
And while the last year has been undoubtedly difficult for people everywhere, it sounds like Lambert truly cherished the time she was able to spend with her husband. "A lot of couples, especially a lot of my friends don't really see their significant other because we're [moving in] different directions all the time," she shared. "But with everything that happened last year, I think everybody was forced to sort of reconnect with themselves and with people that they really love and that are close to them."
"And I kept saying there's gonna be a lot of engagements and babies or a lot of divorce," she jokingly concluded. Luckily for Lambert and her husband, it seems like quarantining together was one of the best things that could've happened for them.