Zac Clark Tells Us The Exact Moment He Fell For Tayshia Adams - Exclusive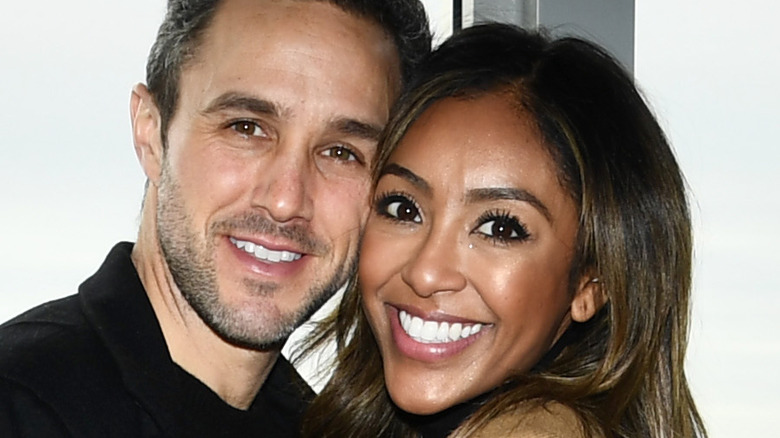 Dimitrios Kambouris/Getty Images
Season 16 of "The Bachelorette" began just like any other. As one of the more than 30 men ready to compete for the love of Clare Crawley, Zac Clark was excited to get to know the leading lady. Yet, when he began dating her on national television, he had no idea that someone else would soon be taking center stage on the show.
Once Crawley was seen running off with a man named Dale Moss in only the fourth episode, all the other contestants were stunned, per PopSugar. A new bachelorette was now needed to star on the show — stat. That's when Tayshia Adams walked in, and everything changed completely for Clark, who was immediately "struck by her beauty," he admitted during an exclusive interview with The List.
Once he got to know her even better, it seemed obvious to everyone at home that these two had an instant connection. Yet, it wasn't until episode eight that Clark admits he fell head over heels for her.
Three episodes in was when Zac Clark officially fell for Tayshia Adams
Out of all the memorable dates that Zac Clark and Tayshia Adams had together on the show — who could forget their super flirty paint fight? — riding round and round on a Ferris wheel is the one that Clark remembers most. It was then that he realized he and Adams were meant for each other. "We're kind of looking over the desert sky together," he reminisced to us. "And it felt like nothing else was going on in the world." Needless to say, it was a pretty romantic evening, and it was one that took their relationship to the next level.
Once these two got to know each other even more over the course of the season, Adams developed the same feelings for him. "Things kind of picked up from there with meeting each other's families," Clark told us. "And all the other stuff that happens." Eventually, the two got engaged at the end of the season, and it's a moment they now get to relive again and again. "Recently, we actually watched a couple episodes together, just kind of like our love story unfolding," Clark said. "Which has been really nice to, amidst all the craziness, remember kind of where we started."
Zac Clark, along with his family, recently received the Richard J. Caron Award of Excellence for their support of Caron Treatment Centers and is slated to run the London Marathon and New York City Marathon to raise funds for the Release Recovery Foundation.