What Piers Morgan Did Before He Became Famous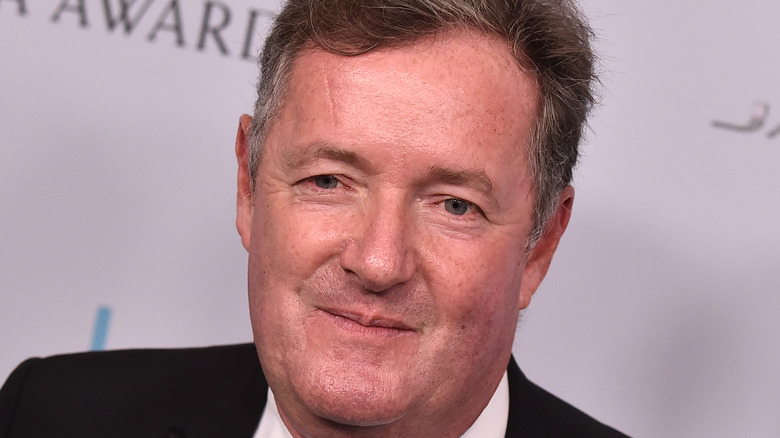 DFree/Shutterstock
Piers Morgan has been many things, from newspaper editor to talent show judge to television presenter, and he's got about $20 million to show for it (via Celebrity Net Worth). On both sides of the Atlantic, he's never far away from the front pages, whether it's for something he's hosted or something he's said, and he's definitely something of a controversial character.
It might feel as though he's been around forever, but Morgan only began as a journalist in the 1980s, first for local titles and then joining The Sun in 1988 (via Mirror). Born in 1965, he didn't always have the easiest childhood — his father died when he was only 11 months old (via Entertainment Daily) — and after school went to Harlow College to study journalism. Before entering the world of journalism as a professional, he worked other jobs — but what did Morgan do before becoming famous? 
Piers Morgan worked as a lumberjack and an insurance clerk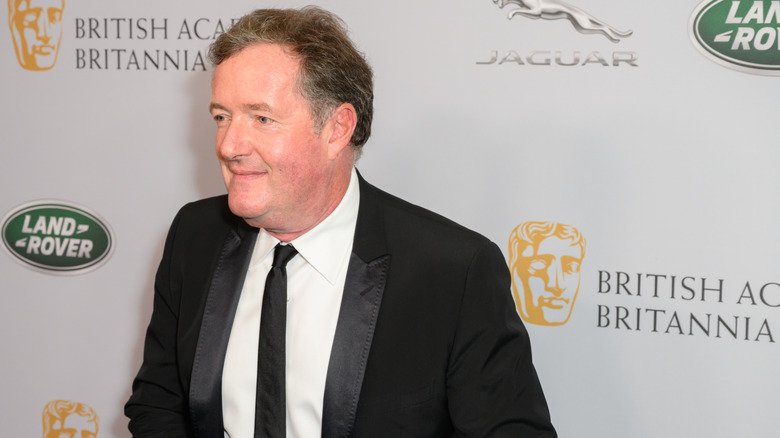 Silvia Elizabeth Pangaro/Shutterstock
One of the jobs Piers Morgan had was working as a lumberjack. Yup, before challenging politicians and public figures in the press and on television, he was logging trees. Per GoSocial, he had the job while studying at Harlow College, so he presumably traded being a lumberjack for being in local press after finishing at the school. 
However, that wasn't Morgan's only job before he was famous. After graduating, but before he decided to go into journalism, he spent a year as an insurance clerk at Lloyd's of London (via CNN), self-described as the "world's leading insurance market providing specialist insurance services to businesses in over 200 countries and territories." 
It's a far cry from his more recent roles, which of course include his stint presenting "Good Morning Britain" in the U.K. before his departure earlier this year following his comments on the interview Prince William and Meghan Markle did with Oprah Winfrey (via Manchester Evening News), and his role as a columnist for the Daily Mail and Mail On Sunday.