How People Really Feel About Piers Morgan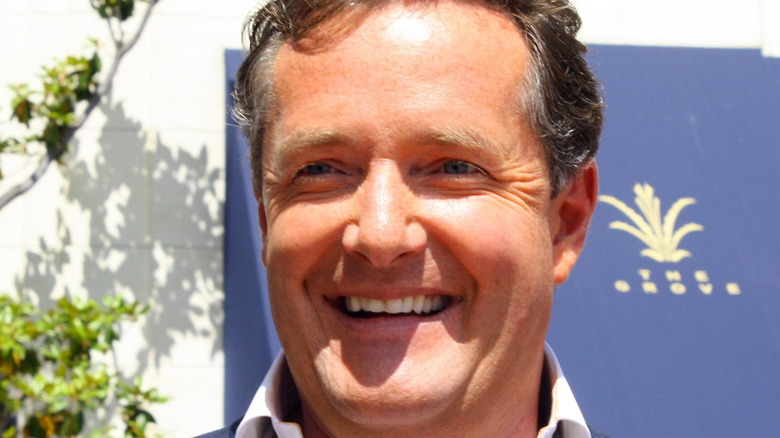 RoidRanger/Shutterstock
Piers Morgan is a former "Good Morning Britain" host known for his controversial opinions and harsh journalistic style. After a one-sided media war, during which Morgan consistently criticized the Duchess of Sussex, Meghan Markle, the presenter left ITV's "Good Morning Britain." It is still unclear if he was asked to resign or if he quit. But in March of this year, the controversial host disagreed with Markle's television revelation that she battled with suicidal thoughts during her time with the Royal Family.
During her interview with Oprah, the "Suits" actress described her mental state while staying in England. "I just didn't want to be alive anymore," she tells Oprah. "And that was a very clear and real and frightening constant thought. And I remember how he [Harry] just cradled me" (via The Guardian).
After the interview aired, Morgan declared his disbelief in Markle's remarks while on-air for "Good Morning Britain." "Who did you go to?" Morgan began his rant (via BBC). "What did they say to you? I'm sorry, I don't believe a word she said, Meghan Markle. I wouldn't believe it if she read me a weather report. The fact that she's fired up this onslaught against our royal family, I think, is contemptible."
Shortly after questioning the authenticity of Markle's mental health, Morgan left "Good Morning Britain." While addressing his sudden departure, his former co-host Susanna Reid referred to Morgan as "unique" (via The Guardian). "You either loved him or, you know, in some cases, people hated him," Reid said.
Why do people hate Piers Morgan?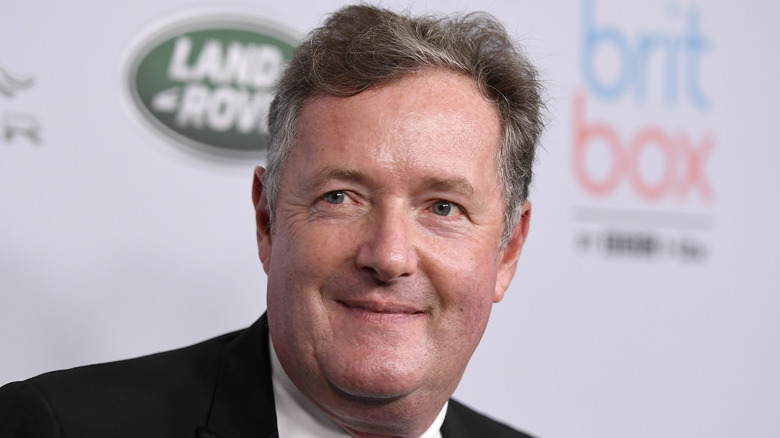 Frazer Harrison/Getty Images
According to Insider's timeline, journalist Morgan's public disdain for Markle started in 2018, following her wedding announcement to Prince Harry. Before that, the duo remained friendly on social media. They even met once for drinks. When news first spread regarding Markle's relationship with the prince, Morgan referred to her as the "perfect modern bride." After the couple wed in 2018, Morgan wrote a column for the Daily Mail, accusing Markle of "scripting" her wedding and warned her about "lecturing us about sexual equality from your [her] servant-laden palace."
Gradually over the year, Morgan's public disapproval of Markle grew more prominent. The 56-year-old even indulged in name-calling, referring to the actress as "Pinocchio Princess" in a tweet.
According to Insider, the former editor received a record of 41,000 complaints following his public proclamation of disbelief regarding Markle's mental health. Even after his offensive remarks cost him his job, the controversial host took to social media to defend his comments.
"On Monday, I said I didn't believe Meghan Markle in her Oprah interview," he tweeted. "I've had time to reflect on this opinion, and I still don't. If you did, OK. Freedom of speech is a hill I'm happy to die on. Thanks for all the love, and hate. I'm off to spend more time with my opinions."
Why do people love Piers Morgan?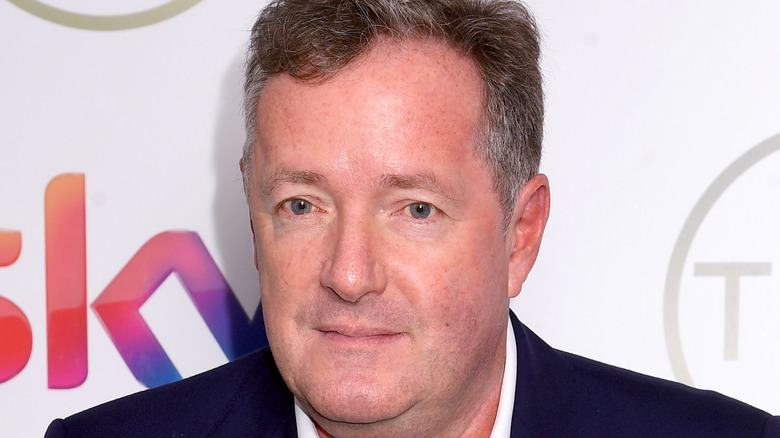 Dave J Hogan/Getty Images
Although there was a national outcry for Piers Morgan to resign from journalism, many believe his input is forward-thinking and informative. Gentleman's Journal refers to the British journalist as a "nuclear power," characterizing his journalistic approach as "you love it, loathe it or love to loathe it. It's potentially explosive, but probably need it."
According to The U.S. Sun, in Morgan's first interview since leaving "Good Morning Britain," the presenter explains how he was hired for his controversial viewpoint but let go for the same reason. "I was hired to give very strong, honestly held opinions, which I did," he tells the Sun. "But in the end, I was asked to apologise for a genuinely held opinion." Many wondered the same thing, knowing that Morgan and his forceful opinions were the face and highlight of the morning show.
In an interview with "BBC Radio 5 Live," media commentator Alex DeGroote referred to Morgan's departure as "a blow for 'Good Morning Britain' because he is very much the public face of that show" (via BBC). "I suspect ITV have decided that their public brand and their public responsibility comes ahead of Piers Morgan," DeGroote added.
Whether you like or dislike Morgan's viewpoint, it is clear that his following is large and bold approach is attention-grabbing. Although many are hopeful, it is obvious that this isn't the last we will see of the assertive British journalist.