Why Jared Kushner's White House Transition Was Reportedly Hard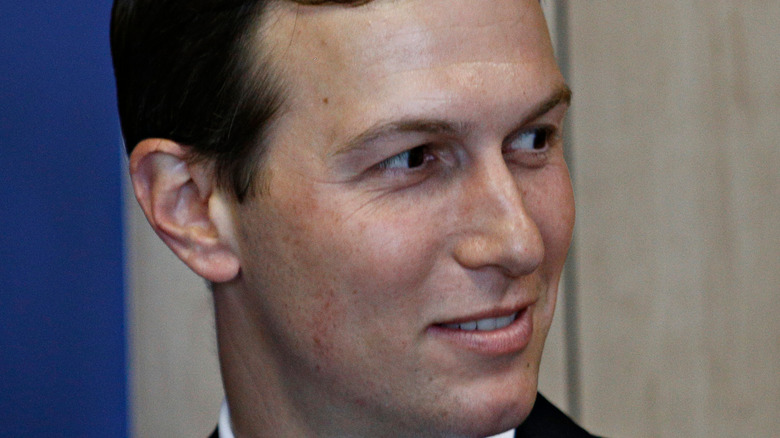 Alexandros Michailidis/Shutterstock
Jared Kushner was born into a life of privilege. His father, Charles Kushner, was a wealthy real estate developer who eventually went to prison for financial crimes. He attended the prestigious Harvard University and married into wealth as well when he wed Ivanka Trump, the only daughter of former president Donald Trump with his first wife, Ivana Trump (via Biography).
Jared, who took over his dad's real estate business after he went to prison and also bought a Manhattan newspaper, the New York Observer, would become involved with politics when he was asked to become an advisor on his father-in-law's 2016 presidential campaign (via CNN). This was also his father-in-law's first foray into politics. After Donald's surprising upset of Hillary Clinton in 2016, he asked Jared to be one of his senior White House advisors and would task the younger man with solving monumental world problems, like how to achieve peace in the Middle East and how to curb the coronavirus pandemic when it first began (via Vox). Jared was known by many to be Donald's right hand man, but it turns out when he first got to the White House, things weren't as easy for him as the rest of his life had been.
Jared Kushner took on a job with no previous experience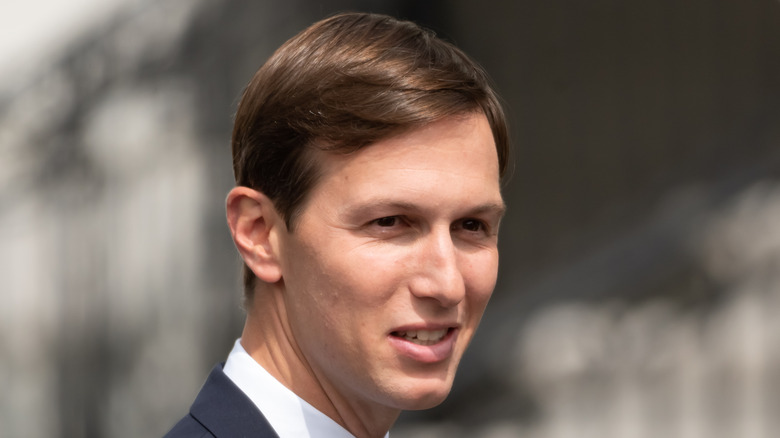 noamgalai/Shutterstock
Despite not really saying much during his time spent advising Donald Trump, Jared Kushner became so invaluable to Trump that, to many, it may have seemed like he was right in his element from the start. Apparently, that turns out not to be true.
When Kushner first started his Trump administration job, The Washington Post reported that things were rough almost immediately, noting that, "Two people close to the transition also said a number of Trump's most loyal campaign aides have been alarmed by [Jared] Kushner's efforts to elbow aside anyone he perceives as a possible threat to his role as Trump's chief consigliere."
Within 10 days of Trump taking office, Vanity Fair reported that Kushner was not handling the strains of his new job very well. "Kushner appears unable to control both his father-in-law and those around him," wrote Vanity Fair's Emily Jane Fox. "His body language and his demeanor toward Trump had changed, and he had lost a noticeable amount of weight from his already slight frame in just a week."
Still, Kushner managed to make it through Trump's four years in office none the worse for wear. Trump even pardoned his father, and Charles Kushner was released from prison (via ABC News). As of January 2021, Kushner, Ivanka Trump, and their three young children were living in a Miami high rise waiting for a new home to be built on a nearby private island (via CNN).