What Lorde Does For Fun Outside Of Music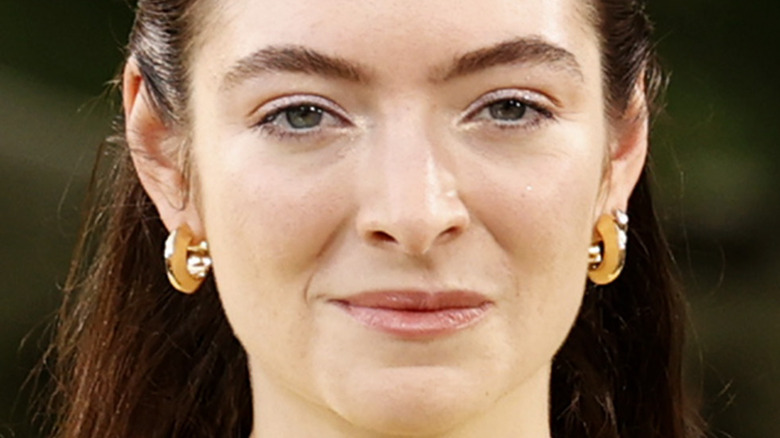 Arturo Holmes/Getty Images
Lorde works hard. The New Zealand singer — real name Ella Yelich-O'Connor — released her third album, "Solar Power," in August (via Pitchfork), after releasing her earlier albums in 2013 and 2017 respectively — dropping her debut aged just 16 (via the Independent). She even released a mini-album featuring five of the tracks from "Solar Power" reworked to be sung in te reo Mãori, the language of the indigenous population of her home country — her work has very much been keeping her busy (via NPR).
However, she's not always busy making music. Like everybody, she enjoys relaxing and having fun when not working, and while some of her hobbies and interests are pretty typical, others are rather more surprising. Music's perhaps a given — her favorite songs include tracks by everybody from David Bowie and Fleetwood Mac to The 1975 and Katy Perry (via i-D) — but what else is she into?
Lorde likes watching movies, photography, and more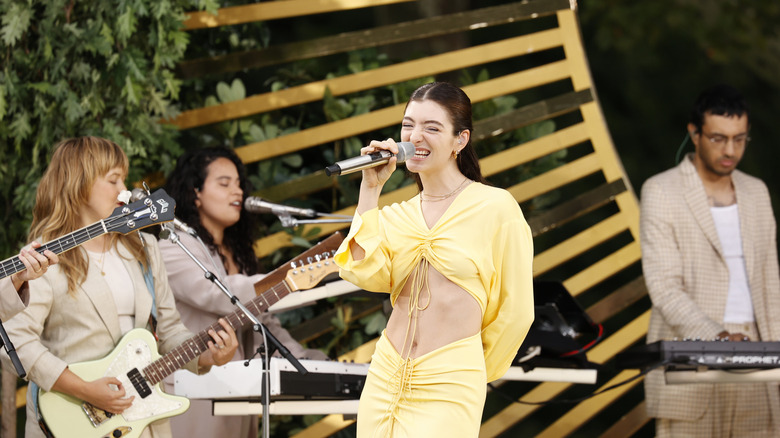 Arturo Holmes/Getty Images
According to Mercury News, Lorde — like a lot of us — likes watching movies. She's claimed previously that her favorite movies are "Fight Club," "Willy Wonka & the Chocolate Factory," and the 2011 thriller "Take Shelter" (via Wonderwall), but she also tweeted about her excitement for "Incredibles 2" before its 2018 release, too.
She's also interested in photography, as are her friends, with the singer even releasing a photo book with images from her pal Harriet Were documenting their trip to Antarctica (via Dazed). Not only that, but she likes quilting. It might not be an activity we tend to associate with some of the biggest pop stars on the planet, but Lorde is reportedly a big fan of the activity. Some of her fans enjoy quilting too; years ago, University of Florida senior Rayna Parks completed a painted quilt with a depiction of Lorde's "Melodrama," and gave it to the star, who was a big fan (via Study Breaks).