The One Thing Isla Fisher Had To Do Before Marrying Sacha Baron Cohen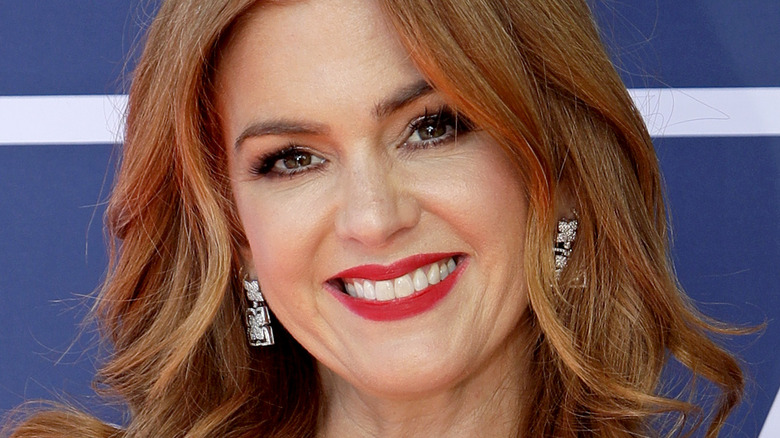 Pool/Getty Images
After getting her start in Australian television series like "Paradise Beach," Isla Fisher eventually made her way to Hollywood in the early 2000s. She went on to score roles in hit films like "I Heart Huckabees," "Wedding Crashers," and "Hot Rod" (via IMDb), but while Fisher was making her way into America's heart, someone else was stealing hers.
Fisher met actor-comedian Sacha Baron Cohen in 2001 at a "a very pretentious party" in Sydney, Australia. The "Borat" star told the New York Times that the two had bonded over "taking the mick out of the other people in the party" and that for him it was love at first sight. "I knew instantly. I don't know if she did. It's taken her about 20 years to know."
Following their magical meet-cute, Fisher and Baron Cohen began privately dating, eventually getting engaged in 2004 (via Brides). But before racing down the aisle, Fisher needed to complete one final task.
Isla Fischer converted to Judaism for Sacha Baron Cohen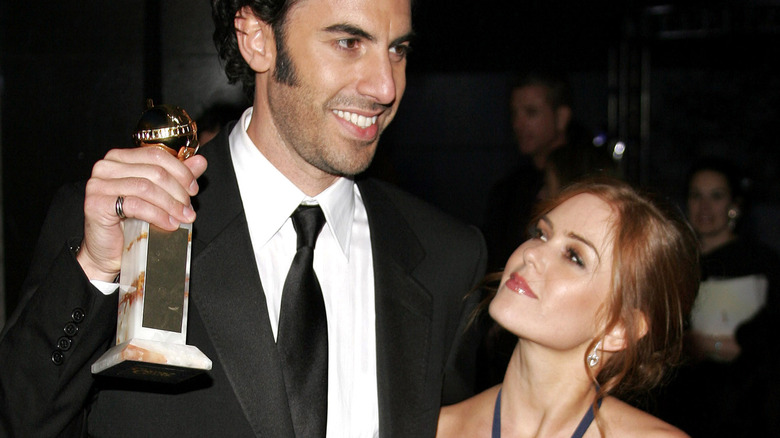 Tinseltown/Shutterstock
In a 2004 interview with The Evening Standard, Fisher revealed that she spent three years of her six-year long engagement converting to Baron Cohen's religion. "I will definitely have a Jewish wedding just to be with Sacha," Fisher stated. "I would do anything — move into any religion — to be united in marriage with him" (via NY Daily News). Lucky for Fisher, she happened to fall in love with her new religion. "I love the focus on family, food and laughter," Fisher told C Magazine (via Express). "You know, I didn't get to go to university because I've been acting since I was a kid. So, for me, studying theology was also fascinating. I love Judaism."
After welcoming daughter Olive into the world in 2007, the couple finally tied the knot in 2010. "[It] has been difficult to plan," Fisher told Allure of her long-awaited nuptials. "It is very important to me to have a beautiful ritual celebrated with all my family and friends ... when you are in the public eye, to keep that private and to make it happen without it being really visible is really difficult" (via Sydney Morning Harold). But against all odds, Fisher actualized her dream wedding with a whopping six guests invited to a secret Paris ceremony. 
Now almost 20 years later, after moving across the globe and adding a new member to the family (via Instagram), it's safe to say the couple is still in wedded bliss.