Why Princess Diana's Final Resting Place Just Got A Makeover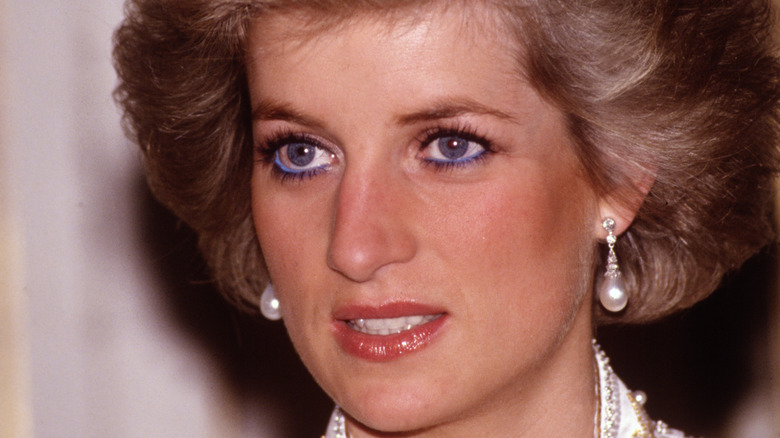 David Levenson/Getty Images
The atrocities affecting Princess Diana have continued in her death. The late princess experienced many tragic circumstances in her life, and new documentaries continue to shed light on new aspects of her life that fans of the royal didn't know. While her untold truth continues to be revealed, her resting place has experienced its own unraveling.
Diana's final resting place is The Oval, a lake in Althorp Park's Pleasure Garden (via Hello!). Althorp Park is her family home, and in the middle of The Oval is a piece of land where Diana was laid to rest after her untimely death. Nearby The Oval, too, is an "ancient arboretum" where Prince William, Prince Harry, and other of Diana's family members — as well as Diana herself — have planted trees.
Charles Spencer, Diana's brother, is among the family members who still regularly visit her burial site. "It's an oasis of calm, actually. It's a lovely place to go," Spencer told Good Morning Britain. "I do, and every landmark day, such as birthday, or Mother's Day I always take flowers, of course, and I do go a lot and take the children over," he explained of visiting.
Diana was a beautiful soul, and her burial site rightfully reflects this. It's even recently been renovated, but why?
This is how long the property went without being renovated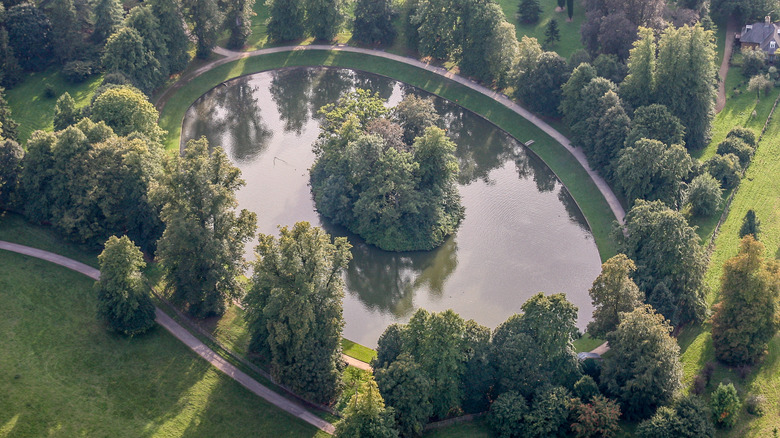 David Goddard/Getty Images
Princess Diana's burial at The Oval was chosen not only for its beauty but also for its security reasons. However, according to The Sun, several attempted break-ins have occurred since her burial over two decades ago.
Diana was buried on September 6, 1997, a week after her fatal car accident, but The Oval hadn't been renovated by humans in over three centuries, per Style. That is, until Diana's former chef, Darren McGrady, called out the Althorp Estate after visiting The Oval for not cleaning the lake or maintaining the property's vegetation. "If I cared for Princess Diana in life as you are doing in death I would have been fired," the chef tweeted. He later also tweeted, "Sad to see Earl Spencer has neglected Diana's resting place. Please tidy up the vegetation on the island."
"It was a mess and in my opinion no place for a princess," McGrady continued in a blog post. Rather quickly afterward, the estate announced a multi-million dollar renovation project for a "revamp" and "remodeling of the gravesite." The island has been cleaned up, and Diana's peace restored. The property has been occupied by the Spencers for 18 generations, and we can only hope they continue to take care of her resting site for years to come.