Which Olsen Twin Has The Bigger House?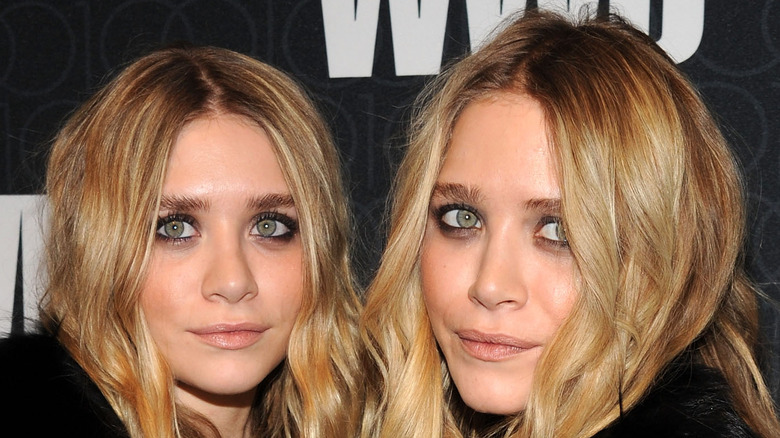 Bryan Bedder/Getty Images
For as long as we've known them, Mary-Kate and Ashley Olsen haven't existed as separate entities. Most commonly referred to as simply the Olsen twins, the most famous duo in the world first came to prominence sharing the role of adorable little Michelle Tanner on "Full House" (via IMDb). The mini moguls parlayed that success into a lengthy run fronting their own iconic films and TV shows, including "Holiday in the Sun," "Passport to Paris," and "Two of a Kind" (via IMDb). Although they varied wildly in terms of quality (via Vulture), there was a kitschy charm to the Olsens' output that was difficult to resist. 
Unlike many other child stars, Mary-Kate and Ashley have neither faded into obscurity nor gone off the deep end. Instead, they put their hard-earned money to good use by launching the high-end fashion label The Row in 2006. In doing so, however, the twins also took a very noticeable step back from the public eye, admitting to i-D that they initially didn't even want to front the company. The Row is their shared passion, with the Olsens relishing the challenges it presents. "We're hard workers and we've always been hard workers," Mary-Kate stated emphatically. 
It's earned them a pretty penny, too, but which twin is chilling out in the more palatial pad?
The Olsen twins have earned enough money to live large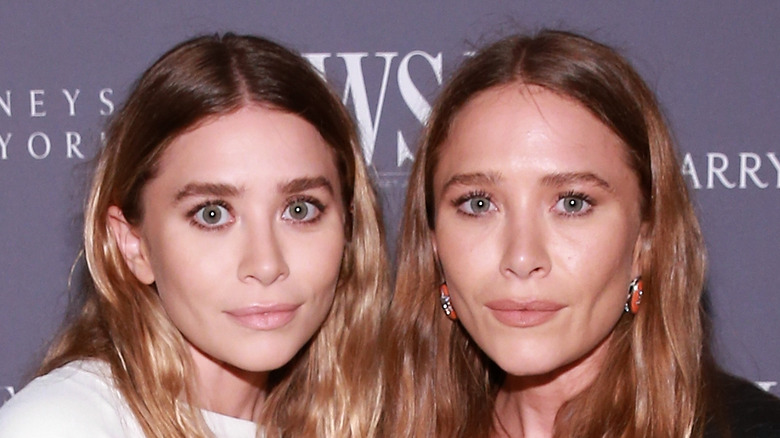 Bennett Raglin/Getty Images
The Olsen twins have been working for essentially their entire lives, with Celebrity Net Worth estimating they're worth around $250 million apiece, or a combined $500 million. Naturally, that means Mary-Kate and Ashley have an impressive real estate portfolio, with the sisters even sharing several abodes over the years. In the early 2000s, according to E! News, they purchased a Bel Air mansion together for $4 million. While attending NYU, they bought a $7.3 million apartment in the trendy West Village. However, both properties have now been sold off. 
Mary-Kate was married to Olivier Sarkozy for five years, and the couple jointly owned several properties. Their divorce filing naturally involved splitting everything up, as per the Daily Mail, with the largest home being an 8,000-square-foot townhouse located in Turtle Bay, Manhattan. The stunning historic property boasted five bedrooms and an in-house ballroom, among many other glitzy accouterments. After filing for divorce in May 2020, Mary-Kate rented a Hamptons property for $325,000, according to Page Six. She had intended to stay in one of the couple's homes but was prohibited from doing so. It's unclear where Mary-Kate has moved since, if anywhere. 
Her sister, meanwhile, lives in Greenwich Village. The Things reports that Ashley's 3,000-square-foot condo has two beds and 2.5 baths, but there's enough space for 50 people to party alongside the multimillionaire. If Mary-Kate ever feels like shacking up with Ashley again, at least there's plenty of room.