Elliot Page's Met Gala Debut Has Fans In A Frenzy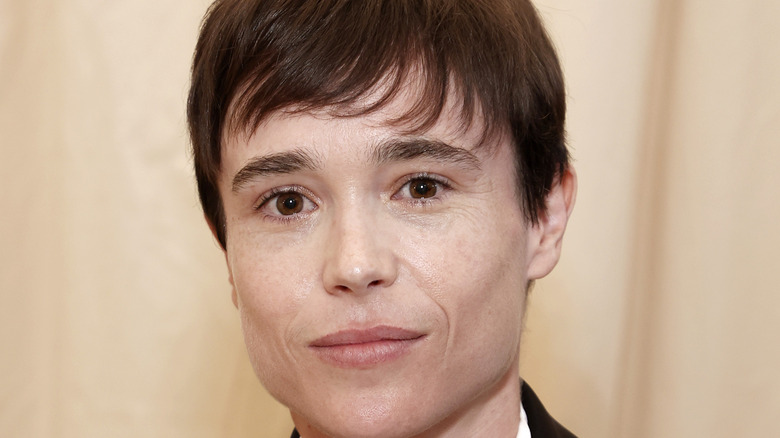 Arturo Holmes/mg21/Getty Images
Last night, stars arrived to the Metropolitan Museum of Art for this year's Met Gala. The theme was "In America: A Lexicon of Fashion," leading to numerous looks, all unique and beautiful in their own way.
One celebrity that caused quite a stir was Elliot Page, as this was his Met debut and his first time on a red carpet since coming out as transgender in December, as reported by Page Six.
Previously, Page — known for his work in movies like "Juno" and television series like "The Umbrella Academy" — talked about his appearance with Time. "I just never recognized myself. For a long time, I could not even look at a photo of myself," he said. Alia Shawkat, who is friends with the actor, told Time, "I'd be like, 'Hey, look at all these nice outfits you're getting,' and he would say, 'It's not me. It feels like a costume.'"
People shared that Elliot Page looked 'so happy' making his Met Gala debut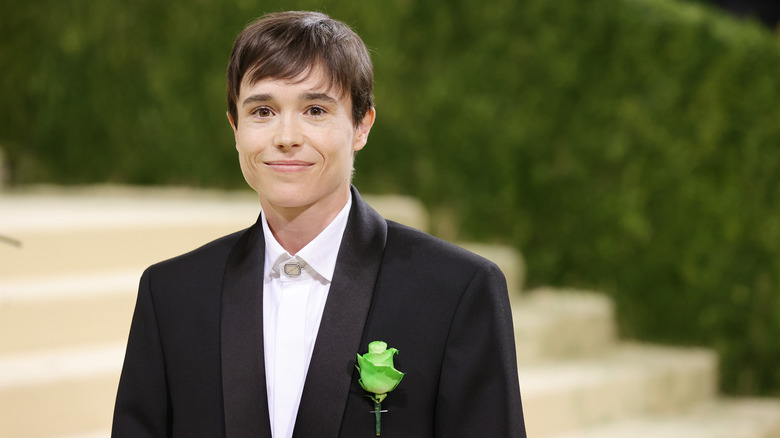 Mike Coppola/Getty Images
At the Met Gala, Elliot Page showed up in a black Balenciaga suit and black sneakers, and there was a green rose attached to his lapel (via Page Six). According to Affinity Magazine, the green carnation became a queer symbol in 1892, thanks to Oscar Wilde. Wilde had his friends wear them on the opening night of one of his shows, and the rest is history!
Allen Ethridge commented on Entertainment Tonight's post, saying, "Ok Elliot ... he be lookin fine as hell. You go Glenn Coco!!!" On NowThis' Facebook post, Rhonda L Larkin wrote, "He looks so happy. Good for having the courage to be his authentic self."
Though Page's outfit was less flamboyant than other attendees, it still attracted plenty of admirers. One fan tweeted, "Elliot Page is the only man I'll ever love to see in a black suit. That's it."