The Truth About Olivia Munn And Chris Pine's Relationship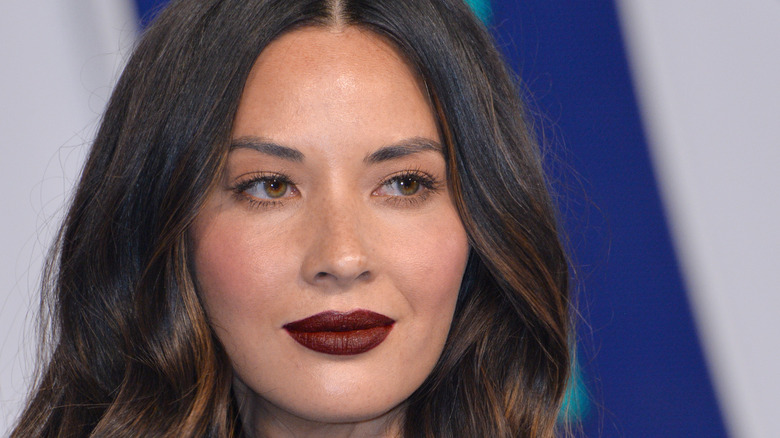 Featureflash Photo Agency/Shutterstock
Olivia Munn's love life, past and current, has been under a microscope as of late, thanks to boyfriend John Mulaney announcing the couple's pregnancy earlier in September after just a few months of dating. "I went to rehab in September, I got out in October, I moved out of my home from my ex-wife," Mulaney told Seth Meyers during an appearance on "Late Night," referencing his split from his wife of six years, Anna Marie Tendler, while recalling the whirlwind year he's had (via CNN).
"Then in the spring I went to Los Angeles and met and started to date a wonderful woman named Olivia [Munn]. I got into this relationship that's been really beautiful with someone incredible," Mulaney continued, adding, "And we're having a baby together." The announcement naturally sent shockwaves through the internet, given the fact that the now-sober comic has only been out of rehab since February, and Mulaney and Munn's relationship timeline has been viciously picked apart by social media users trying to figure out when exactly the pair got together.
In light of the couple's surprise baby announcement and whirlwind romance, we're taking a look back at one of Munn's former relationships, including her short-lived romance with one of Hollywood's hottest leading men, "Star Trek" star Chris Pine.
Olivia Munn and Chris Pine reportedly dated over a decade ago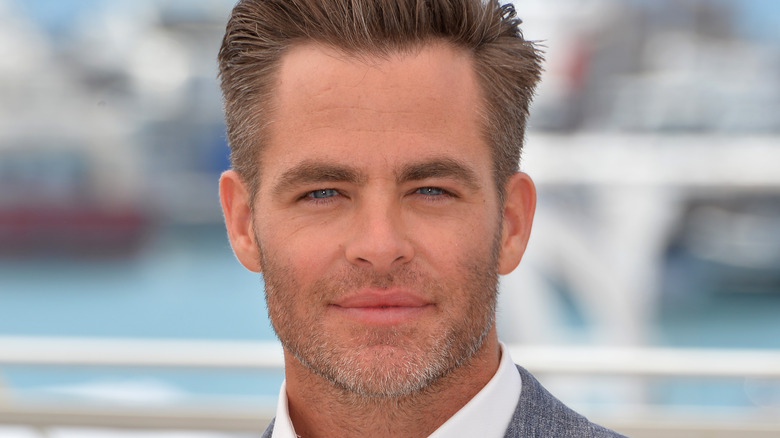 Featureflash Photo Agency/Shutterstock
Per Us Weekly, Olivia Munn dated actor Chris Pine in 2009, right around the time Pine was gaining notoriety for his leading role in the rebooted "Star Trek." The couple reportedly dated for about five months, calling it quits in January 2010. While there isn't much info on the pair's former relationship, in 2012, Munn's phone was reportedly hacked and explicit NSFW text messages allegedly sent to Pine made their way around the web (via UpRoxx). Munn then dismissed the alleged texts on Twitter, jokingly tweeting alongside a meme and a picture of a cute baby, "If you ever hacked my phone, these are the pictures you'd find."
During an appearance on Whitney Cummings' podcast, "Good For You," in 2020, Munn also dished on the "worst sex" she's had with an unnamed ex-boyfriend, telling the comedian that her former flame defended his performance, saying, "Well, I just haven't had a lot of, you know, experience doing it" (via Mercury News).
Prior to getting together with Mulaney, Munn also dated "One Tree Hill" alum Bryan Greenberg for two years, reportedly had a three-day fling with Justin Timberlake, briefly dated "Glee" alum Matthew Morrison, and of course, had a high-profile romance with Green Bay Packers quarterback Aaron Rodgers (via Us Weekly), who famously went on to date Danica Patrick and is now engaged to "Big Little Lies" star Shailene Woodley.