The Heartbreaking Death Of Norm Macdonald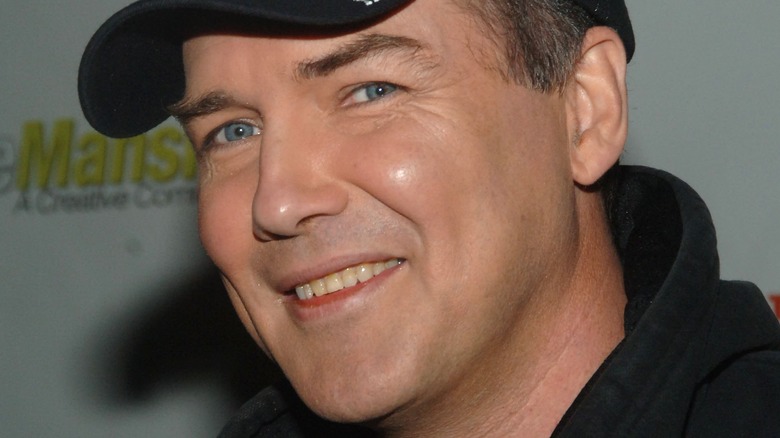 Brad Barket/Getty Images
Comedy legend Norm MacDonald portrayed many important roles, but he will always be remembered as the beloved anchor of the Weekend Update segment on "Saturday Night Live" in the '90s. According to Deadline, he combined comedy with news coverage for some of the most impactful moments of the decade. From the OJ Simpson trial to the death of Kurt Cobain, he was there to provide an informative but hilarious take on some of the most heart wrenching news. Even when NBC's executives wanted him to take it easy on Simpson, MacDonald didn't back down and instead covered the trail in an impactful way.
Macdonald's coverage of the Simpson trial was what many believe sealed his fate on the sketch comedy show. When he left in 1998, he would go on to have a successful run with his own show, "The Norm Show," from 1999-2001. He revived his one-man show for Netflix in 2018 for one season.
MacDonald was battling an unspecified cancer (per TV Line). He died at 61 years old on September 14, 2021. 
He privately battled cancer for nearly a decade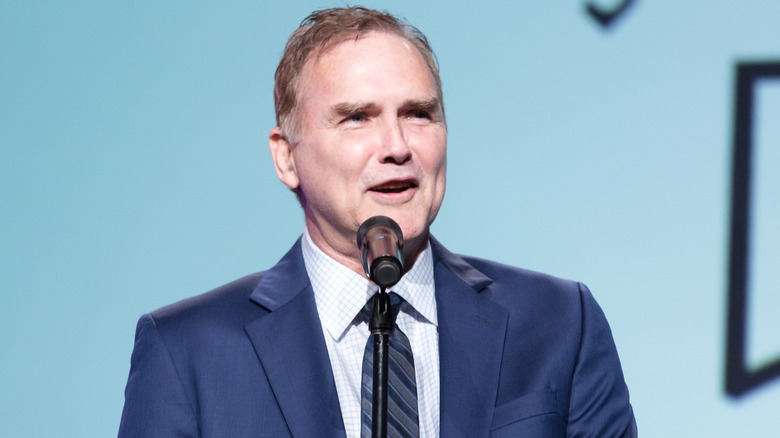 Greg Doherty/Getty Images
MacDonald was dealing with a cancer diagnosis for the last nine years, according to the New York Daily News. His producing partner, Lori Jo Hoekstra, said to Deadline about MacDonald's death, "He was most proud of his comedy. He never wanted the diagnosis to affect the way the audience or any of his loved ones saw him. Norm was a pure comic. He once wrote that 'a joke should catch someone by surprise, it should never pander.' He certainly never pandered. Norm will be missed terribly."
MacDonald's death rocked the world of comedy. Celebrities quickly began sharing their love of the comedy legend on Twitter. "I was a huge fan of Norm Macdonald and I essentially ripped off his delivery when I first started acting," Seth Rogen tweeted. "I would stay up specifically to watch him on talk shows. He was the funniest guest of all time. We lost a comedy giant today. One of the all time greats."
Jon Stewart tweeted, "No one could make you break like Norm Macdonald. Hilarious and unique. F*** cancer." It is clear that he will be deeply missed by people in the comedy industry and fans alike.