These Big Stars May Be Leaving SNL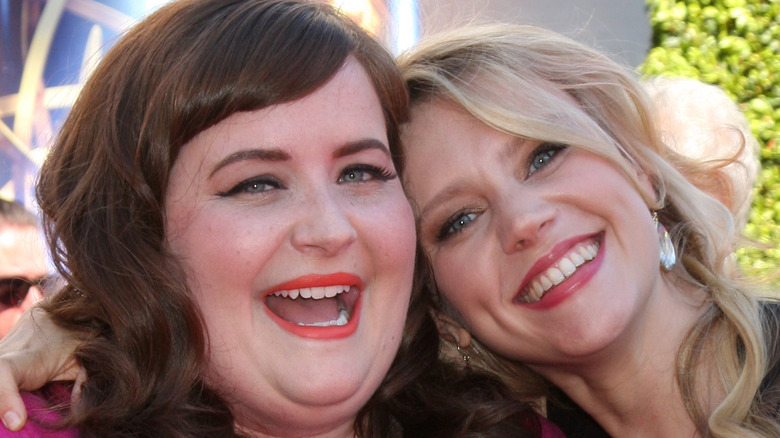 Shutterstock
During the Season 46 finale for "Saturday Night Live," Aidy Bryant, Kate McKinnon, Cecily Strong, and Kenan Thompson all appeared onstage together to deliver the cold open, via Page Six. Some people believed it was a special opening because the show had a full audience for the first time since the pandemic. Others, however, thought it foreshadowed changes in the next season. Many fans believe that the four "SNL" cast members, along with several other long-time members, will not return next year.
Deadline states that the cast members who might have left in 2020 did not. This is because showrunners decided not to change out any members from Season 45 in order to give them a "do-over," because of how seriously the pandemic altered the season. That being said, change feels long overdue, and more cast members than normal may be leaving in the next year or so. Beyond Bryant, McKinnon, Strong, and Thompson, other members that could leave include Colin Jost, Beck Bennett, Kyle Mooney and Pete Davidson.
Why some cast members may leave SNL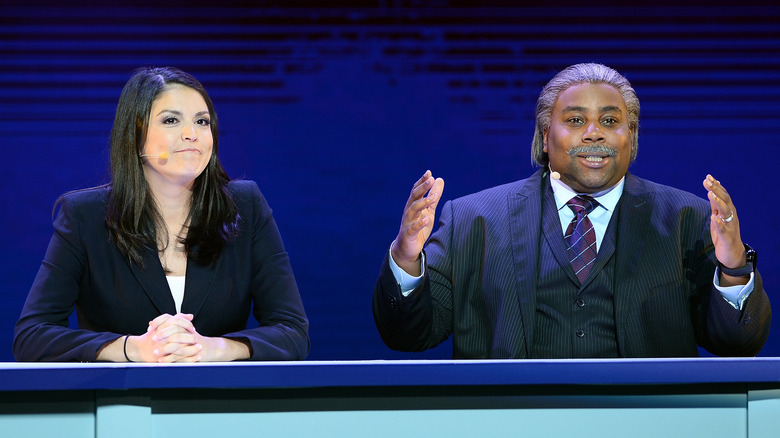 Ethan Miller/Getty Images
Deadline points out that the standard length of an "SNL" contract is seven seasons. Many cast members are at or over that mark, with Kenan Thompson at 18 seasons, Kate McKinnon at 10, Aidy Bryant at nine, Cecily Strong at nine, Colin Jost at eight, Beck Bennett at eight, and Kyle Mooney at eight. Michael Che has seven seasons under his belt, but told The View that he is "99.9 percent sure" that he will be returning for Season 47. To clarify why it wasn't 100 percent, Che joked, "At the end of a season I always think I'm going to quit because I [just] went through a whole season."
During the cold open, cast members Bryant, McKinnon, Strong, and Thompson were visibly emotional as they talked about their rollercoaster of a year, per Esquire. Pete Davidson also gave an abnormally sweet speech on "Weekend Update," noting, "I'm very grateful to be here, and it has been an honor to grow up in front of you guys" (via Deadline). These heartfelt appearances from cast members who broke the fourth wall led many "SNL" fans to believe that their favorite comedians could be leaving. However, according to an NBC source reporting to Page Six, the season finale was not hinting at any cast members leaving, and the contracts for next year have not yet been decided.