The True Story Of How Da Brat Was Signed To Her First Label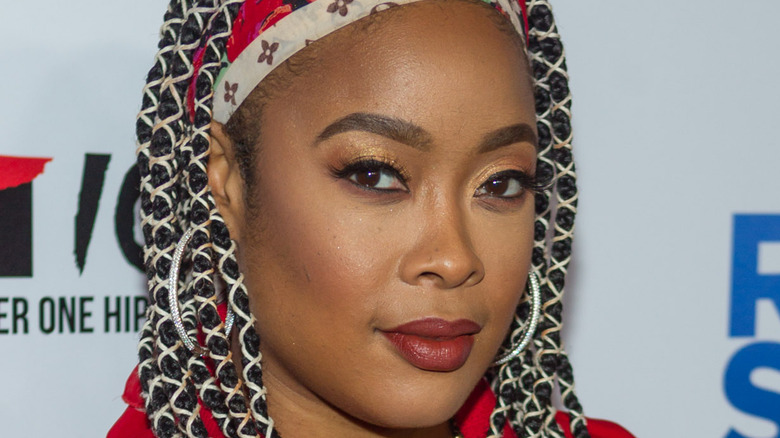 Jamie Lamor Thompson/Shutterstock
In the year 1995, rapper Da Brat became the very first female rapper to go platinum with her debut album "Funkdafied" (via Daily Rap Facts). Da Brat was only 20 years old when she achieved this major accomplishment, with "Funkdafied" soaring to the top of the Billboard charts. Da Brat later followed this success up with three more albums: "Anuthatantrum", released in 1996; "Unrestricted" in 2000; and finally, in 2003, "Limelight, Luv and Nightclubz" (via Sway's Universe).
After leaving music behind, Da Brat would go on to transition to the TV world. In addition to co-hosting the "Rickey Smiley Morning Show," Da Brat has been seen on "Empire" (via the Grammy Museum). She's also made a splash on reality television shows, notably appearing on and executive producing "Growing Up Hip Hop: Atlanta," for which she also serves as executive producer (via IMDb).
But perhaps the most notable thing Da Brat has done in the last few years is publicly come out as gay, sharing for the first time her relationship with Jesseca Dupart, CEO of Kaleidoscope Hair Products, via an Instagram post. Da Brat didn't share this aspect of her personal life earlier in her career because of fear of repercussions. "I was always told you want to be f***able to men and women to sell records — you don't want anybody to discriminate," she told Variety.
A Chicago native, Da Brat first catapulted to fame thanks to a fated appearance on "Yo! MTV Raps" (via VMP).
It all comes down to Oprah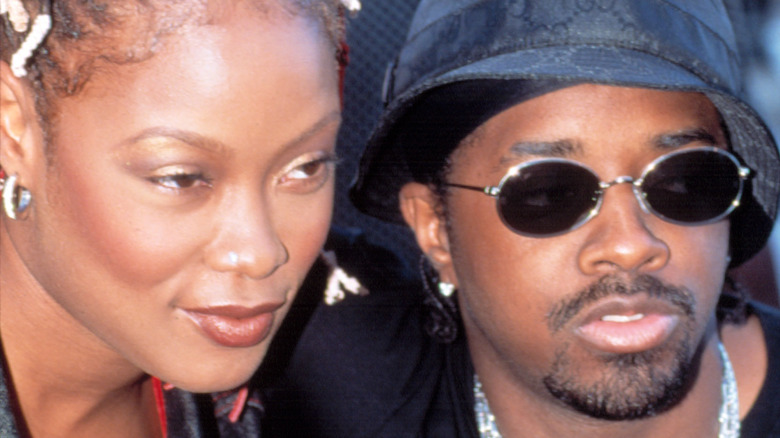 Everett Collection/Shutterstock
After Da Brat won the YO! MTV Raps challenge, she got a lot more than the $50 prize (via VMP). She also caught the attention of rapper Kriss Kross, who subsequently brought her to an Oprah taping — where she then met Jermaine Dupri. And as it turns out, Da Brat already knew Oprah as well, since both have Chicago roots (via the "Rickey Smiley Morning Show"). In addition to Da Brat, Kriss Kross, and Jermaine Dupri being there for that historic meeting, legends TLC were present as well.
Not long after their meeting, Dupri signed Da Brat to his label, So So Records, giving her the opportunity to become the rapper we know today.
"Brat broke that mold ... when Brat came out, she was the first female solo artist to go platinum, so we together broke the mold I was in prior to meeting Brat. And since then, female rappers have been able to sustain and sell a lot of records. Actually, more records than guys," Dupri told People in 2019. "But before that, prior to Brat, that wasn't happening."
Beyond their professional success, Da Brat and Dupri remain friends today.