BB Cream Vs. CC Cream: Which Is Better For Dry Skin?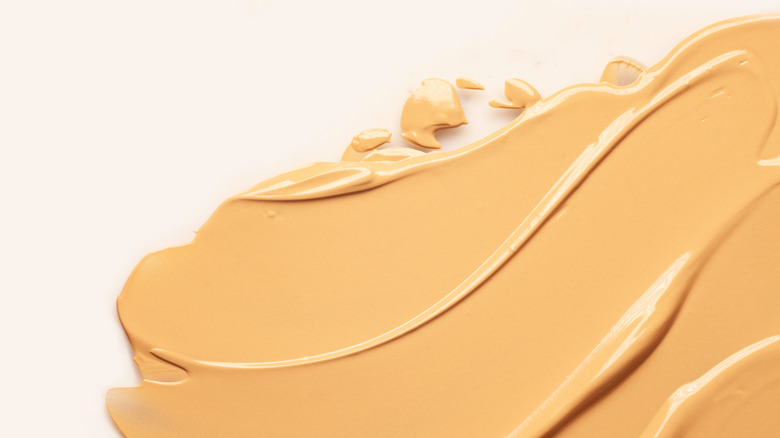 Fotaro1965/Shutterstock
When you don't want to make a commitment to a full coverage foundation, a trusty BB cream or CC cream may be the way to go for a natural, "your skin but better" effect. BB cream stands for "beauty balm" or "blemish balm," because their light finish is ideal for covering minor blemishes (via Healthline). On the other hand, a CC cream stands for "color control" or "complexion corrector," which is ideal for redness, dark eye circles, acne scarring, hyperpigmentation, and overall uneven skin tone.
There's no doubt that both products are highly useful for an everyday, no makeup look to incorporate into your daily beauty routine. However, if you're one of the many people with parched pores, you may be wondering whether or not a BB cream or CC cream may be the best option for you. Luckily, we have the answer. Keep scrolling to find out whether a BB cream or CC cream is better for dry skin.
For dry skin, BB creams are the way to go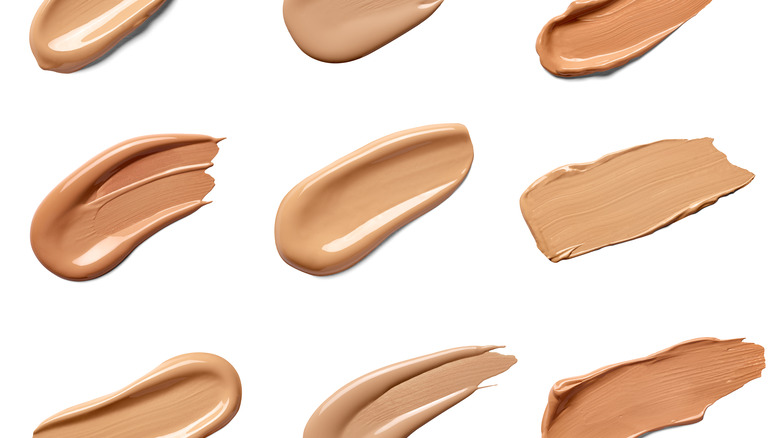 Picsfive/Shutterstock
The bottom line is, BB creams have more moisturizing properties, so they're definitely the skincare option you should reach for if your skin tends to lean dry. According to L'Oréal Paris, BB creams are designed to hydrate, illuminate, and protect the skin, and offer a more subtle, sheer coverage than a CC cream. They are often formulated with ingredients that deliver hydration to the skin, such as ceramides and hyaluronic acid (via Healthline).
CC creams are ideal for oily and acne prone skin, as opposed to dry skin, because they tend to be matte in texture and often contain ingredients such as charcoal, tea tree oil, clay, and salicylic acid, all which can have a dehydrating or irritating effect on those with dry skin (via Vogue, WebMd, Well + Good, and Healthline).
Overall, if you're the owner of dry skin and are looking for something to replace your heavy, often pore smothering, foundation, a BB cream is the way to go due to its formulation and core ingredients. Even though CC creams come with a plethora of benefits and there are many great options out there on the market, their consistency is simply better suited for oily skinned friends.