Inside Daniel Craig's Relationship With Nicole Kidman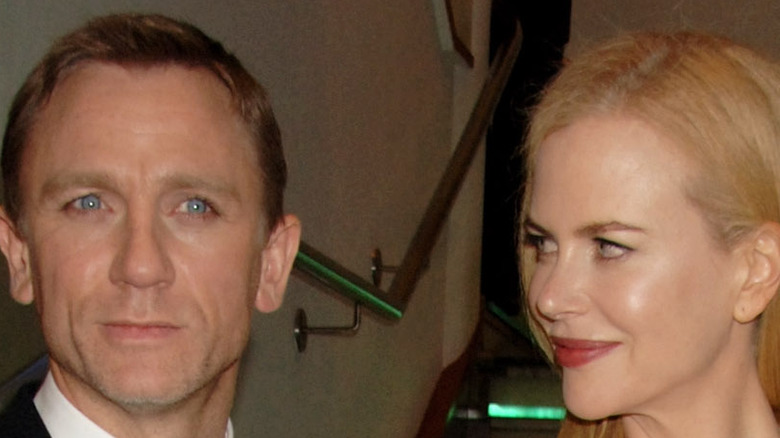 Dave M. Benett/Getty Images
These days, superstar Nicole Kidman is so busy with her various prestige limited series like "Big Little Lies" and "Nine Perfect Strangers" that it can be hard to remember that she is a movie star as well, making memorable, Oscar-winning appearances in films like "The Hours," "Moulin Rouge," "The Others." and more.
Because Kidman is an A-list actress, she has the opportunity to collaborate with pretty much whomever she likes — so of course, that includes "James Bond" actor Daniel Craig. And can you blame her? The Australia born actress and the British actor appeared together in the 2007 film "The Invasion," an interpretation of the classic "The Invasion of The Body Snatchers" (via The New York Times). The two didn't wait long to reunite; that very same year they starred in "The Golden Compass," a film adaptation based on the first novel in Philip Pullman's "His Dark Materials" trilogy (via The Guardian).
While "The Golden Compass" did well at the box office, neither film was critically well-received (via Rotten Tomatoes). However, it seems like Kidman and Craig, at the very least, had a good time making them (via W Magazine).
Kidman and Craig's wholesome friendship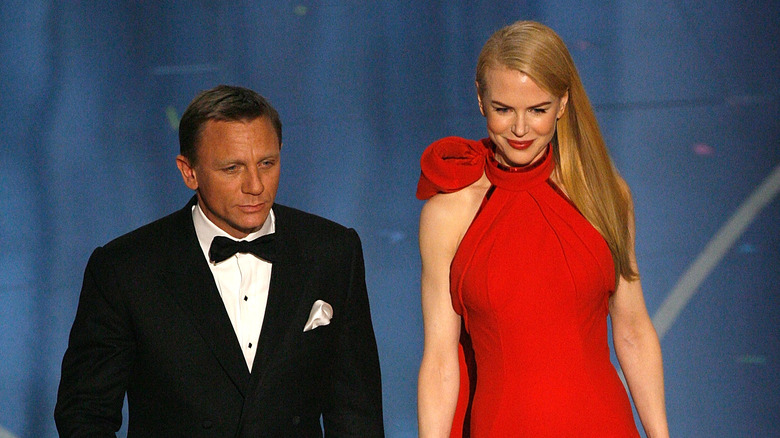 Kevin Winter/Getty Images
As fun as it can be to speculate about potential romantic relationships between people as good-looking as Nicole Kidman and Daniel Craig, it appears as though the two really are nothing more than friends — even if they can admit the other is attractive. "She turns me on," Craig said of Kidman when they appeared together on the cover of W Magazine to promote their collaborations. "In the nicest possible way, you understand. Not in any sordid, horrible way."
Kidman had kind things to say about Craig as well. "The thing about Daniel, and the reason I like working with him, is that he's an actor's actor," she said.
Given the glitz and glamor of "The Invasion" and "Golden Compass," Craig joked that his next film with Kidman would be much more low-key. "We're going to do some kitchen-sink drama about working-class people outside Sydney," he said. 
We're still waiting for that kitchen-sink drama, which isn't entirely surprising, given how busy both Kidman and Craig are. But now that Craig is winding down his "James Bond" appearances, maybe he'll agree to appear in one of Kidman's HBO mini-series, as it's both a chance to hang out with his friend and probably win an Emmy (via BBC).