How Daniel Craig Isn't Your Typical James Bond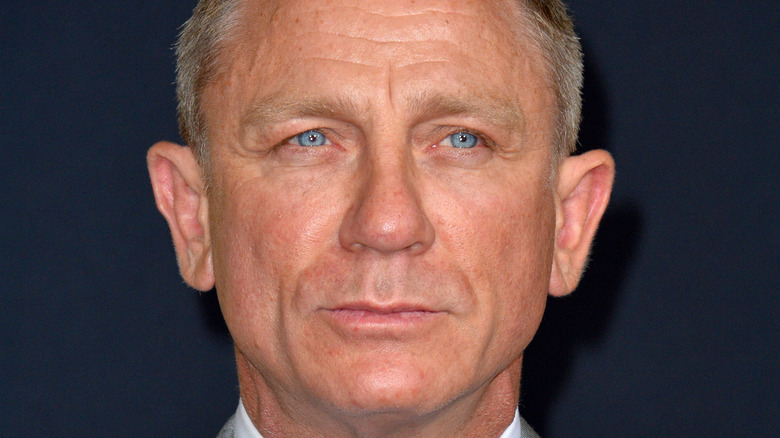 Featureflash Photo Agency/Shutterstock
If you're anything like us, then you've probably been hungry to watch Daniel Craig tote a gun again for his final go as the iconic character James Bond in the long-awaited "No Time To Die." The film that was originally slated to be released in April 2020 was pushed back to two separate November 2020 dates, and then delayed yet again to April 2, 2021, per Variety. Alas, April came and went, and there was still no sign of the film. Luckily, we feel pretty confident that we can preorder our tickets for the film's new release date of October 8, 2021 (via Indie Wire).
We love that Craig has given the reprised, timeless character of James Bond a totally unique flavor over the years. Many believe that Bond won't be the only one with a fresh look in "No Time To Die" — the film as a whole conveys a new take.
The prolific and enigmatic Phoebe Waller-Bridge — best known for her work on "Fleabag" and "Killing Eve" (via BBC America) — is the mastermind behind this new iteration of James Bond. Sources suggest that audiences can expect a more feminist undertone throughout "No Time" due to Waller-Bridge's previous works and penchant for feminist content — and Daniel Craig's reimagined, woke version of James Bond lends itself perfectly to the world that Waller-Bridge wrote for him.
Daniel Craig gives 007 more bruises and fewer cigarettes
But Daniel Craig's unique iteration of James Bond extends past his collaboration with Phoebe Waller-Bridge. Indeed, long before she was even slated to work on the 2021 film, Craig was finding ways to inject a unique flavor into this long-revamped character that made his version of 007 totally unlike any that the public had seen before.
Fans love an indestructible hero, which is how James Bond has been done time after time, per the likes of Pierce Brosnan, Sean Connery, and Roger Moore (via The New York Times). But Craig's version of the character took his fair share of beatings and bruises. While this might seem like a small decision, it actually was a huge departure from how Bond is usually portrayed. It showed us that while 007 is certainly a force to be reckoned with, the bumps and bruises added a more human element to the character, making him much more relatable and understood (via Screen Rant).
In addition, Craig is the only James Bond who refused to smoke onscreen. Despite the fact that in real life Craig is actually quite the heavy smoker, he wanted to represent Bond differently. "I don't wish for [Bond] to smoke," he explained, per Geist. "Fleming wrote a Bond who smoked 60 cigarettes a day. I can't do that and then run two-and-a-half miles down a road, it just doesn't tie in."
Here's how Daniel Craig made James Bond more feminist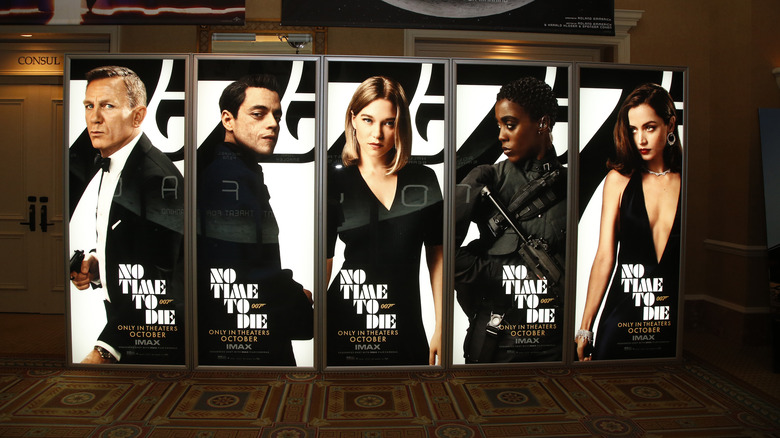 Gabe Ginsberg/Getty Images
Finally, in every film that Daniel Craig has acted as James Bond, there have been some strong female characters, to boot. The list of killer ladies includes Vesper Lynd (Eva Green) in "Casino Royale," secret-service agent Camille (Olga Kurylenko) in "Quantum of Solace," and Dr. Madeleine Swann (Lea Sydoux) from "Spectre" (via Screen Rant). While nearly every other iteration of Bond played the character as a sex-addicted misogynist, Craig gave Bond the feminist makeover that he desperately needed.
So if the film ultimately does have a spicy feminist undertone, well, what exactly will it look like? While not much about the film is currently known aside from a few teaser trailers, from what we've seen so far, there definitely appears to be more women in this newly reimagined universe (via Stylist). We've got an impressive number of ladies in the film to obsess over, including Lea Seydoux as Madeleine Swanntake, the beautiful yet badass "Bond Girl"; Ana de Armas as Paloma, the gun-wielding CIA agent with some seriously impressive RBF; and Lashana Lynch as Nomi, whose hobbies include bossing James Bond around and threatening him with bullets.
Whatever the case may be for the upcoming film, there's one thing for certain: we just want to watch it, please!