The Real Reason Britney Spears' Instagram Has Fans Worried About Her Well-Being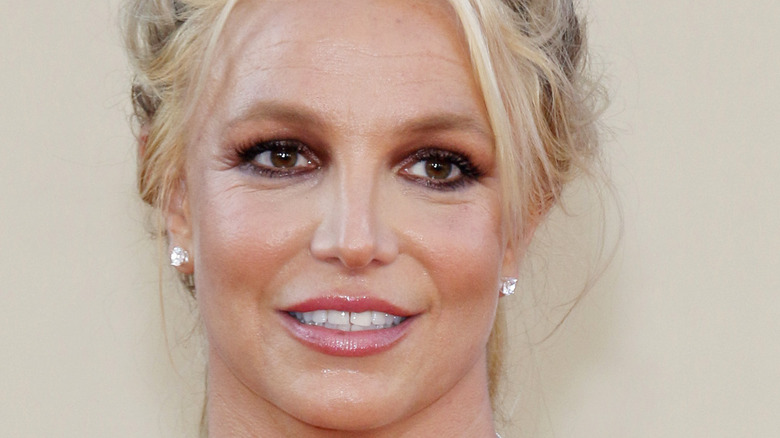 Tinseltown/Shutterstock
Since Britney Spears' conservatorship gained attention from her fans and the public alike, many have looked to her Instagram account to keep tabs on her well-being. However, according to Refinery 29, that hasn't always been the case. Many fans once believed Spears' Instagram account wasn't run by her at all.
In court, the pop star gave a heartbreaking statement about her mental health. "I've lied and told the whole world I'm okay and I'm happy," Spears told the judge back on June 23. "It's a lie. I thought that maybe if I said it enough, I would maybe become happy because I've been in denial. I've been in shock. I am traumatized ... I'm so angry it's insane. And I'm depressed."
Her Instagram account told a different story. She was dancing, sharing words of encouragement, and providing uplifting content. Many fans thought she was not responsible for the content posted on the account, but according to Grazia Magazine, a spokesperson said that she had maintained control over her online profiles during the conservatorship. Now, her Instagram is a cause for concern again, but for a more alarming reason.
Her Instagram has been a source of concern for fans before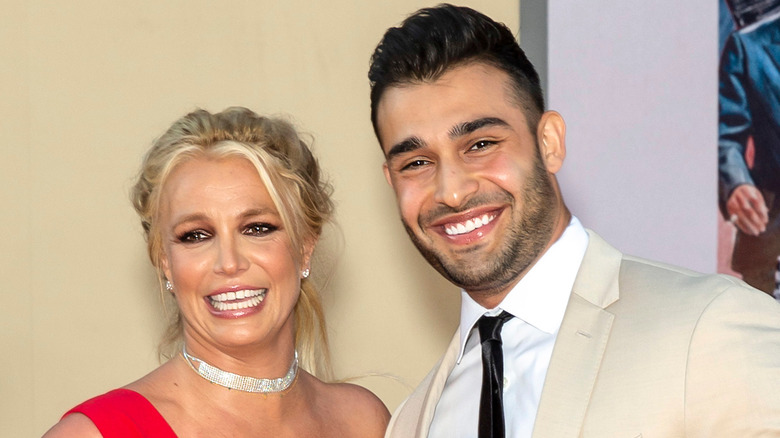 Ovidiu Hrubaru/Shutterstock
Things were going well for Spears as mid-2021 rolled around. According to NPR, her father filed to put an end to her conservatorship, a huge win for Spears' independence. "As Mr. Spears has said again and again, all he wants is what is best for his daughter," read the court document. "If Ms. Spears wants to terminate the conservatorship and believes that she can handle her own life, Mr. Spears believes that she should get that chance."
She also announced she was engaged to her long-term boyfriend Sam Asghari (via Yahoo! News). Things finally seemed to be improving for the pop star who had publicly dealt with so many struggles. That's why when Spears' Instagram account disappeared, fans got concerned.
A fan account for the singer took to Twitter, tweeting, "Britney Spears' Instagram was randomly deleted. Her Insta has been a way to let fans know she's okay so this could be a red flag. Her last post was her thanking the #FreeBritney movement."
Things may not be as dark as they seem. According to Radar, Spears chose to disable her account on her own. A representative told the publication, "She's happy and in a good place legally and personally." It is also been told that the account will not be permanently deleted, she is just taking a break from the platform by choice.