The Real Reason Britney Spears Is Changing Her Instagram Habits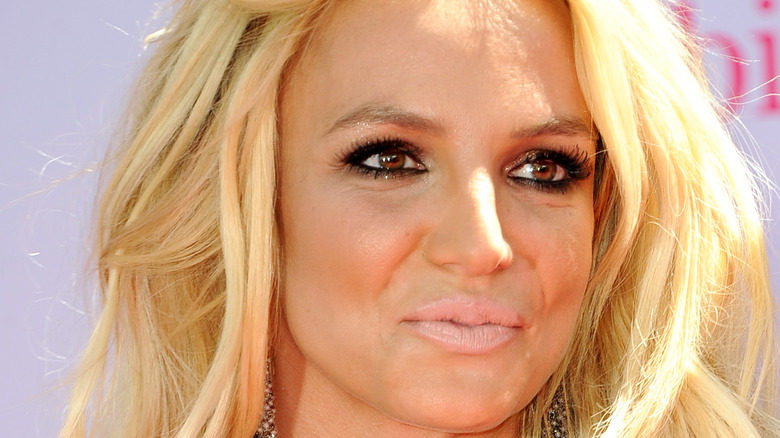 Shutterstock
Every day, it seems, there are new updates on the drama surrounding Britney Spears. From the details of her conservatorship, which Spears herself referred to it as "abusive" (via CNN), to the #FreeBritney movement, it has been shocking to learn the behind-the-scenes details of this pop princess' life.
Due to all of this news, more and more fans have been wondering: Does the "Toxic" singer post to her own social media accounts, or is there a team (perhaps even an "abusive" one) behind it all?
Recently, the star shared a photo of a "Free Britney" flag, with a caption that included the following: "I know in my previous post I said you guys know my situation but LET ME CLARIFY ... you only know half of it !!!! And for a lot of you who say I should be cautious with what I post ... I mean if you REALLY THINK ABOUT IT ... with what I've been through I believe I [have] been WAAAY TOO CAUTIOUS !!!! One day I will live on the edge !!!! One day ..."
Shortly after, she announced that she would be changing up her social media habits.
'The news has been pretty nasty,' Britney Spears said, while sharing that she will be posting less often now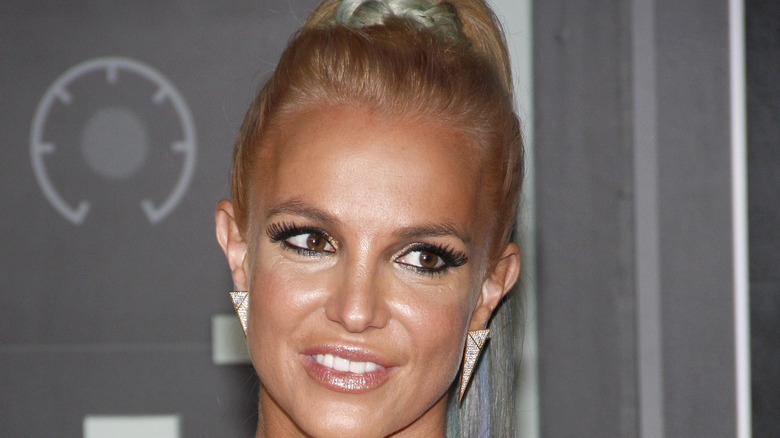 Shutterstock
"In a system where I've felt completely hopeless for so long, at least I do have a platform to share," Britney Spears wrote on Instagram. "Unfortunately the news has been pretty nasty saying horrible and mean lies about me so I'm gonna post a little less from now on."
This update was accompanied by a video showing how to prepare avocado toast and was surrounded by other pictures and clips of the pop star dancing and modeling new clothes, along with random pics of superheroes, animals, and undergarments.
Does this news about stepping back from posting come from Spears herself? Or is someone trying to silence her? It is true that there have been negative headlines about her, especially in recent months, due to the conservatorship. However, there has also been an outpouring of support from celebrities, fans, and followers ... all who are hoping to help #FreeBritney.