The Mariska Hargitay Moment You Forgot About In This Regrettable Movie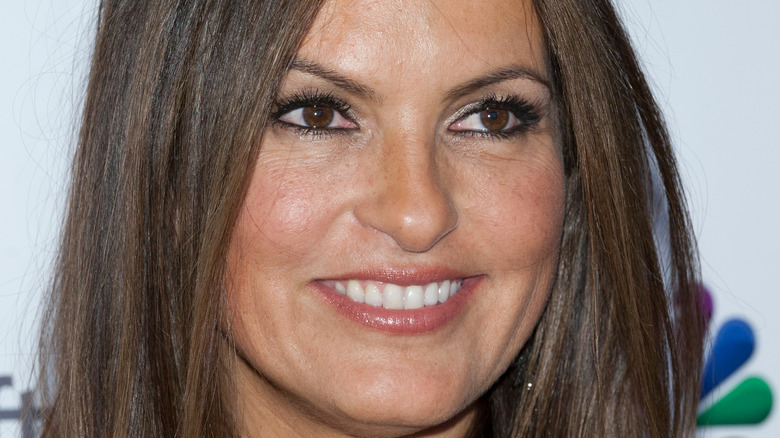 lev radin/Shutterstock
"Law and Order: SVU" star Mariska Hargitay is a cultural icon. Since 1999, for an astonishing 23 seasons, she has been portraying Olivia Benson on the NBC drama — likely earning more than $13 million per season to do so (via StyleCaster). According to Forbes, as of 2018, Hargitay tied with "Modern Family" star Jesse Tyler Ferguson as the 11th highest paid TV actor.
"'SVU' resonates because it's a path to healing and a path to survivorship," Hargitay told Parade in 2019. "Each week, Olivia Benson and the team depict an environment of compassion, sympathy, and justice, providing hope to those who experience shame and isolation caused by sexual violence. The conversations that the show inspires have brought a greater awareness and understanding of the issues. And every disclosure is a chance to show that a victim is to be believed."
It's clear that Hargitay finds her work on "Law and Order: SVU" not only fulfilling as an actor, but meaningful as well. In 2017, Hargitay testified before Congress's Bipartisan Task Force to End Sexual Violence, urging them to end the country's rape kit backlog (via EndTheBacklog.org). Hargitay also founded the Joyful Heart Foundation, providing support to sexual abuse, domestic violence, and child abuse survivors.
Given the huge success Hargitay has found on television, it's perhaps not surprising she hasn't branched more into films. But there is one film Hargitay appeared in back in 2008 — as herself, no less.
Hello, goodbye, Mariska Hargitay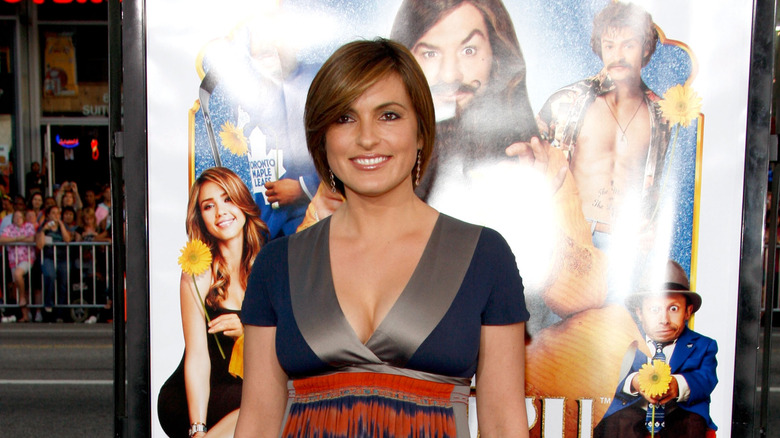 Frazer Harrison/Getty Images
If you've forgotten the ill-fated 2008 film "The Love Guru," well, you're probably not alone. Starring and co-written by Mike Myers — six years after his extremely successful "Austin Powers" franchise — "The Love Guru" was met with horrible reviews.
"There are good movies. There are bad movies. There are movies so bad they're good (though, strangely, not the reverse). And once in a while there is a movie so bad that it takes you to a place beyond good and evil and abandons you there, shivering and alone," a critic for Slate wrote about the movie.
But if there's one thing that can possibly redeem the film, it's a very silly bit where Myers' character greets people by saying, "Mariska Hargitay" (via Entertainment Weekly). In a wave of celebrity cameos, the Guru greets Val Kilmer and Jessica Simpson by saying "Mariska Hargitay." Finally, toward the end of the film, Hargitay herself appears on screen.
Despite the film's terrible reviews, Hargitay has continued to make cameo appearances (via IMDb), like in the TV shows "Nightcap" and "30 Rock" — and perhaps most notably — in Taylor Swift's "Bad Blood" video.