Did Mark Harmon Get An NCIS Producer Fired From The Show?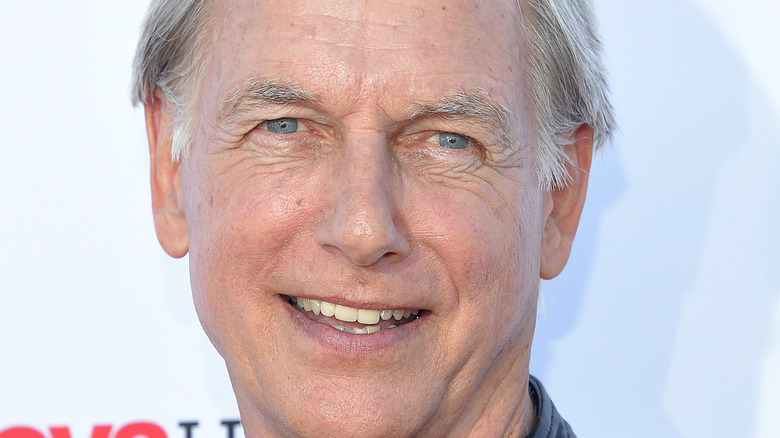 DFree/Shutterstock
When "NCIS" premiered in 2003, Mark Harmon was the most recognizable face on the show. Before taking on the role of Leroy Jethro Gibbs, Harmon starred on the popular drama "Chicago Hope." He also earned a Golden Globe nomination for playing serial killer Ted Bundy in "The Deliberate Stranger," as well as Emmy nods for a guest spot on "The West Wing" and a supporting role in "Eleanor and Franklin: The White House Years" (via CBS). And while "NCIS" has launched the careers of Michael Weatherly, Pauley Perrette and Cote de Pablo, after 18 seasons, Harmon is still the undeniable star of the show.
During an interview with Larry King in 2014, Harmon talked about one the reasons the show has been such a success. "Everyone has to respect each other," Harmon explained. "Now I don't know if like, it's important, but respect is important. You have to try and get along."
Yet with a show that has been on the air for almost two decades, there is bound to be drama. Harmon and Perrette reportedly had a falling out after Harmon's dog bit a crew member, who needed 15 stitches. Perrette left "NCIS" in 2018 (per Vanity Fair). And this isn't the first coworker Harmon has fallen out with on the show.
Mark Harmon got the creator of NCIS fired from the show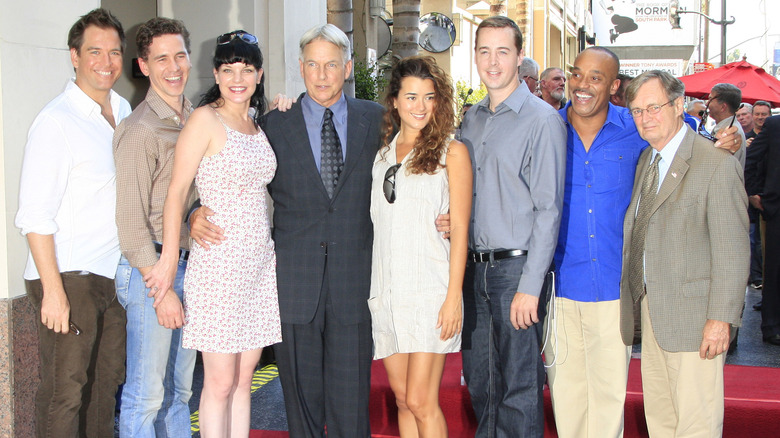 Joe Seer/Shutterstock
"NCIS" was created by Donald P. Bellisario, who used his own experience in the Marine Corps to come up with the premise for the show. Unfortunately, he and star Mark Harmon did not get along, with the actor reportedly angry with Bellisario's "chaotic management style" that resulted in 16-hour work days. "Mark's been working every single day, 16 hours a day," a source told TV Guide in 2007. "Don tries to micro-manage everything. Script pages get faxed to the set at the last minute, and Mark is tired of dealing with the huge impact that makes on his life."
Things got so bad that Harmon eventually gave CBS an ultimatum: either fire Bellisario or he would quit "NCIS." The network decided to remove Bellisario as showrunner, although he was still employed with the network. He also accused Harmon and his team of running "a full-blown PR campaign" to oust Bellisario from his own show (via Cheat Sheet).
With the show set to launch season 19, Harmon is now expected to have a limited role on "NCIS." The 69 year-old had reportedly been looking to leave the show entirely, but when he heard that CBS was planning to cancel "NCIS" if he exited, Harmon decided to sign a one-year deal that would have him appear in a "limited capacity." He will also remain an executive producer (via Hollywood Reporter).