The Truth About Cheryl Burke's Tense Relationship With Dancing With The Stars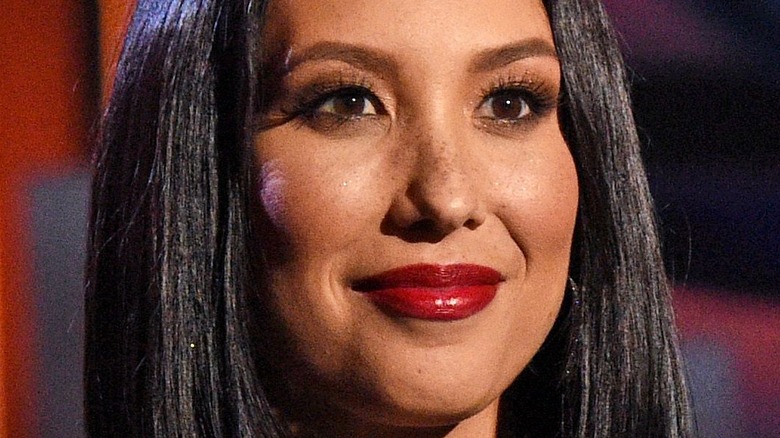 Kevin Mazur/Getty Images
Cheryl Burke is one of the most beloved professional dancers to ever grace the "Dancing With The Stars" ballroom. Burke has inspired many not only with her dancing but also with her openness about her issues with alcohol abuse and mental health. Back in July, the "DWTS" pro admitted that she was struggling with her sobriety, revealing that it has been challenging for her to stay away from alcohol. "It is extremely powerful to be able to confess and to do so before anything, God forbid I relapse," the dancer told "Good Morning America" in an interview (via ABC News). "But I just needed something more to help me feel like I'm not alone."
In addition to her candid conversations about sobriety and mental health, Burke also delights fans with her amazing dance moves. The pro has competed on more seasons of "Dancing With The Stars" than any other dancer as Season 30 of the hit reality dancing competition will mark her 24th year on the show (via Us Weekly). However, it may also be her last, Burke recently confessed that she's been considering her options when it comes to her career and her personal life, and the two may not mesh going forward.
Cheryl Burke wants to focus on her personal life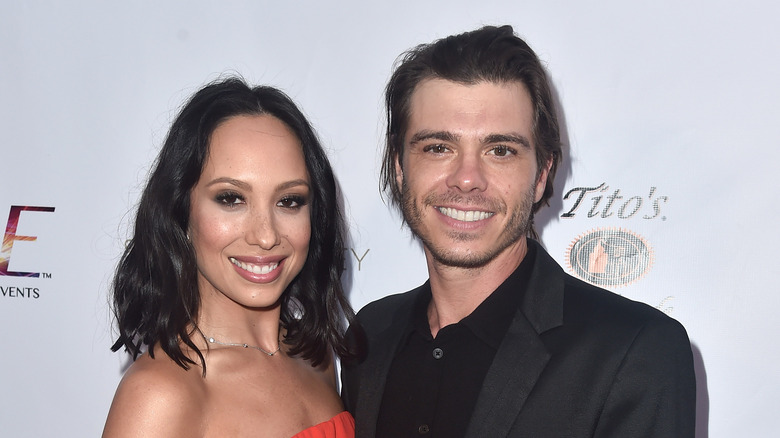 Alberto E. Rodriguez/Getty Images
Us Weekly reports that Cheryl Burke recently spoke openly with Tamron Hall about her life and her career, and she admitted that she might be ready to hang up her dancing shoes in the near future in favor of starting a family and focusing on her mental health. "You know as a dancer, especially as a woman, our career, it doesn't last very long. The fact that I'm 37 and still sambaing out there and shimmying is pretty unheard of," she said. "I'm not in the competitive level anymore, but still, I also have to understand that I have arthritis in my body, you know? The pounding and pounding and pounding, [I'm] technically leading our sports players or whoever we're dancing with, right?"
"I have to think about if I want a family, and obviously I do," Burke told Hall. "I also have body dysmorphia that I deal with as well," she admitted. "I am grateful for that experience, but I'm not like these other girls who just had babies and can just bounce back," she said. "I know my body, but I also, more importantly, know my own mental health, and if I have this body image issue that I'm dealing with, again, if this [points to her head] is not OK, I can't perform."
Many "Dancing With The Stars" fans truly love watching Cheryl Burke compete on the show, but they'll likely be there to support her whenever she decides to call it quits and focus on her personal life.
If you or someone you know is struggling with mental health, contact the Crisis Text Line by texting HOME to 741741, call the National Alliance on Mental Illness Helpline at 1-800-950-NAMI (6264), or visit the National Institute of Mental Health website.