Cheryl Burke Speaks Out About Her Struggle With Sobriety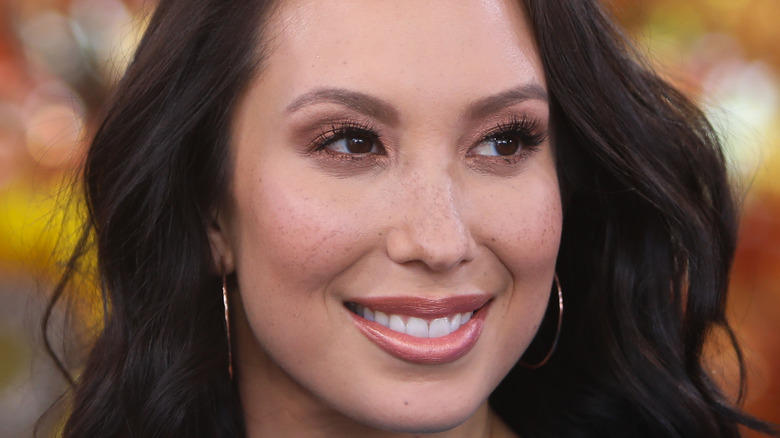 Paul Archuleta/Getty Images
"Dancing with the Stars" stalwart Cheryl Burke casually revealed her sobriety in 2020, confirming during an appearance on the "Ladygang" podcast that she was celebrating her two year anniversary. As Us Weekly reports, the professional dancer noted simply, "It was just a decision that I made for myself." Burke admitted it was actually during her engagement party, with now-husband Matthew Lawrence, she realized enough was enough, particularly considering Burke's father's history with alcoholism. Although Lawrence had no idea what was going through her head, the "DWTS" breakout revealed it suddenly hit her, "either I was gonna crash and burn and check myself into rehab or I was gonna just quit cold turkey." 
As she explained, "That's just my personality. It's either black or white." Ultimately, the "Pretty Messed Up" host decided to go cold turkey rather than take the professional route. Burke opened up further about her difficult journey during an appearance on "Good Morning America," crediting Lawrence with supporting her through thick and thin (via Us Weekly). She also noted indulging daily in meditation and regularly attending therapy helped counteract those "addict tendencies," while advising the initial move to Los Angeles to become a star was what triggered her issues and sent Burke over the edge. Still, despite her impressive progress, it hasn't always been an easy road, as the frank star is eager to acknowledge.
Life is taking its toll on Cheryl Burke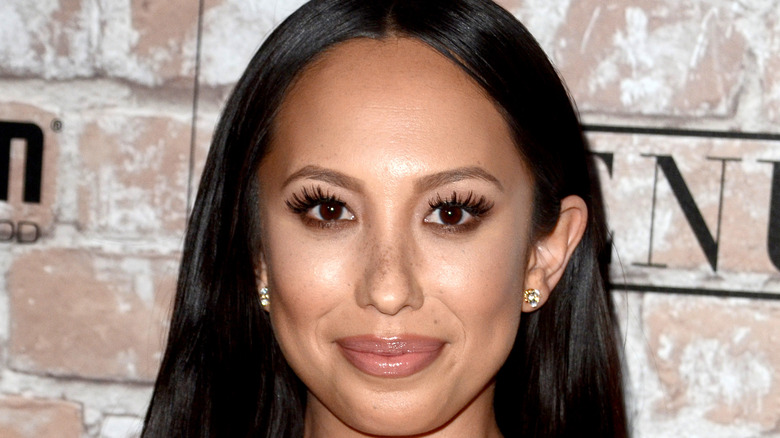 Shutterstock
In a new YouTube video posted to her personal channel, "DWTS" pro Cheryl Burke got impressively candid about her sobriety, and how tough it's been to maintain, particularly at the moment. "I'm here to confess that lately staying sober has been a little bit of a challenge for me. And recently I've been thinking a lot, I have to admit, about drinking again," she revealed in the 11-minute clip. Burke continued by stating firmly, "I decided to hold myself accountable by confessing my anxious feelings." Although the dancer stopped outright almost three years ago, she admitted to questioning the decision several times, including on a recent Hawaiian vacation during which Burke felt herself yearning for a glass of champagne.
As the "DWTS" stalwart explained, in the past, when confronted with "any feelings of doubt, betrayal, uncertainty, those for me [were] red flags ... My go-to is booze, is anything that numbs and gets me out of my head." Referring to certain issues she didn't want to publicly acknowledge just yet, Burke admitted she previously juggled everything by dodging negative feelings with booze. However, she's got plenty of reasons to stay sober, including bonding with other sober people. Also, sharing with followers helps to keep her accountable and pushing forward. "Some days can be harder than others. I know that my feelings are completely normal, so I'm trying not to feel shame or judge myself, but it's hard," Burke acknowledged.