The Real Reason Sephora Dropped Olivia Jade As An Ambassador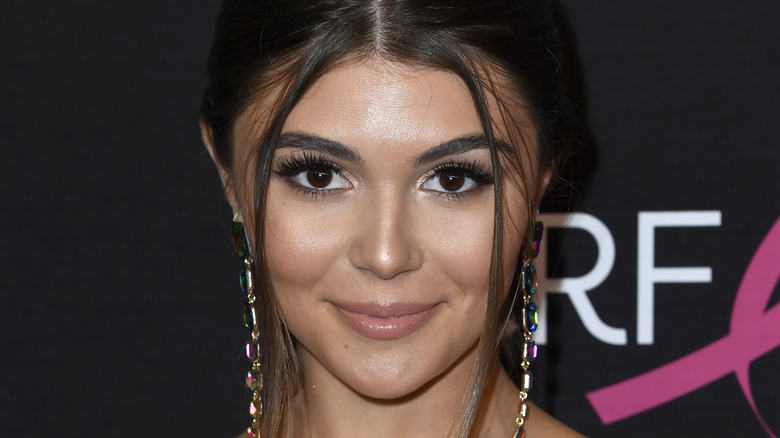 Frazer Harrison/Getty Images
It's safe to assume that Olivia Jade is breaking a sweat daily. Why? Because she's one of the contestants on the newest season of "Dancing with the Stars." We're all about fresh starts. Hopefully, this YouTube darling — who has been surrounded by scandal since 2019 — can dance her way into new beginnings. But, before we settle in to watch Jade and other celebrities shake their hips and shimmy their way to a perfect score, we're curious to find out why this famous beauty influencer was unceremoniously dropped from the makeup giant, Sephora.
Jade is the daughter of actress Lori Loughlin and fashion designer Mossimo Giannulli. Back in 2019, she was heading off to college after being accepted as a crew recruit at USC, which was pretty peculiar considering she wasn't a member of the crew team. Then-19-year-old Jade was busy building her beauty influencer status with her YouTube channel and other social media handles (via Refinery29). When news broke that Jade's parents had bribed college officials and that she had lied about her crew affiliation on her college admissions application, the backlash was swift and intense.
Sephora couldn't ignore Olivia Jade's college admissions scandal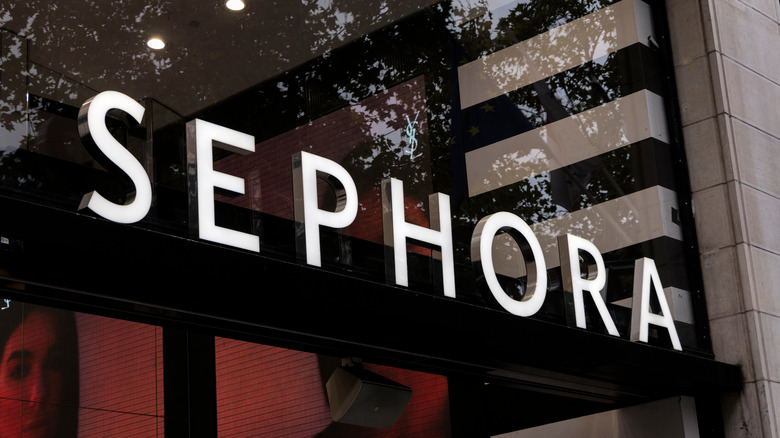 Manuel Esteban/Shutterstock
No amount of makeup could mask the wrongdoings in Olivia Jade's college admissions scandal. Apparently, the fake crew affiliation was supported by photos Lori Loughlin took of her daughter posing with rowing equipment (via Refinery29). 
When news of the bribery and lies leaked to the public, Jade and her parents faced intense backlash. In addition to dropping out of USC (via Insider), Jade had to deal with the fallout with her business partners as they quickly began to distance themselves from her brand. After losing her partnership with haircare brand, Tresemmé, almost immediately, the domino effect continued when makeup giant Sephora quickly followed suit and pulled her Olivia Jade makeup products from their shelves. "After careful review of recent developments, we have made the decision to end the Sephora Collection partnership with Olivia Jade, effective immediately," a Sephora spokesperson wrote (via Refinery29). 
In 2021, Jade returned to the public eye after a long social media hiatus (per Insider); however, her products still remain off Sephora's shelves. Only time will tell if she's able to cha cha her way back into the cosmetic company's good graces.