How Colin Jost Really Feels About Scarlett Johansson's Ex Ryan Reynolds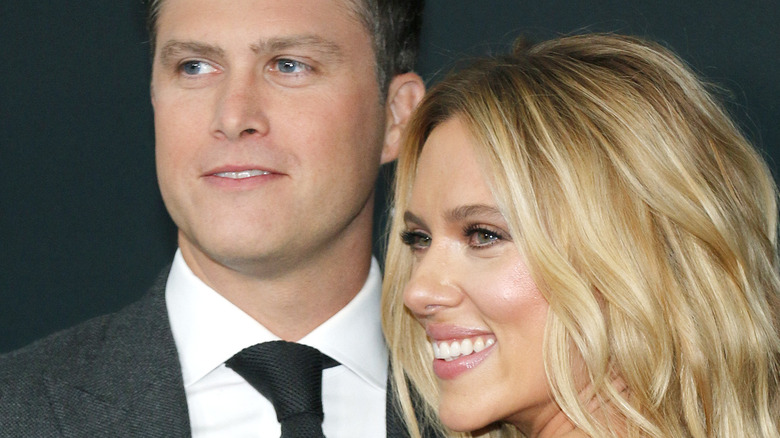 Tinseltown/Shutterstock
Colin Jost and Scarlett Johansson finally tied the knot in October 2020 (via Elle). The couple got married at their home in the Palisades, New York, taking "every precaution [they] could" for their families to attend the event, as Johansson told Seth Meyers on "Late Night." She said, "We were just so happy to see people we hadn't seen in such a long time. We just felt very fortunate to be able to get together like that."
The "Saturday Night Live" writer proposed to Johansson in May 2019 (via CNN), to the complete surprise of the actress. "He killed it," she said on "The Ellen DeGeneres Show" later that year. "It was surprising, he's got a lot behind that news desk that he's hiding." The couple first met sometime between 2007 and 2010, according to Harper's Bazaar, and began dating in May 2017.
Around the time the couple reportedly met, Johansson was dating –- and later married to – Ryan Reynolds (via Elle). The two actors were husband and wife for three years before they divorced in 2011. Reynolds would later cross paths with Jost in November 2019, shortly after Johansson spilled the beans about their engagement. While they only shared the screen for a limited time, Jost was thoroughly entertained by Reynolds during this specific sketch on 'Saturday Night Live."
Colin Jost called Ryan Reynolds one of his best friends on SNL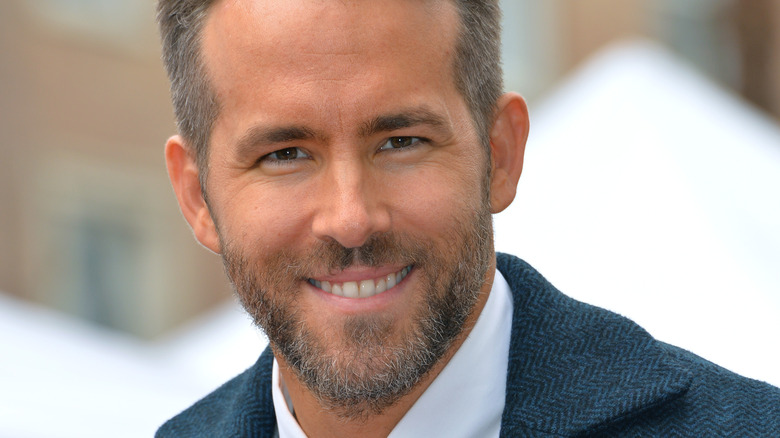 Featureflash Photo Agency/Shutterstock
Appearing alongside "SNL" cast member Alex Moffatt as Guy Who Just Bought a Boat on "Saturday Night Live," Ryan Reynolds portrayed a similar character –- Guy Who Knows the Owner. Sliding in to the frame, Reynolds calls the "Weekend Update" co-anchor "Co-Jo" before blasting into a cringe-worthy monologue about Thanksgiving Dating Tips.
At this point, Reynolds was already happily married to Blake Lively, who he started dating after divorcing Johansson in 2011 (via Insider). The couple met on the set of "Green Lantern," and were married by 2012.
Reynolds was a joy to see on "Weekend Update," and consistently had Jost on the verge of breaking with his one-liners. When Moffatt and Reynolds finish their bit, Jost calls the duo his "two best friends" before they exit the news desk. And according to Page Six, the two got along off-screen as well. "It was cute –- there was no problem between them at all on set," a source told the publication.