This The Office Star Says Melora Hardin Is The Show's Secret Weapon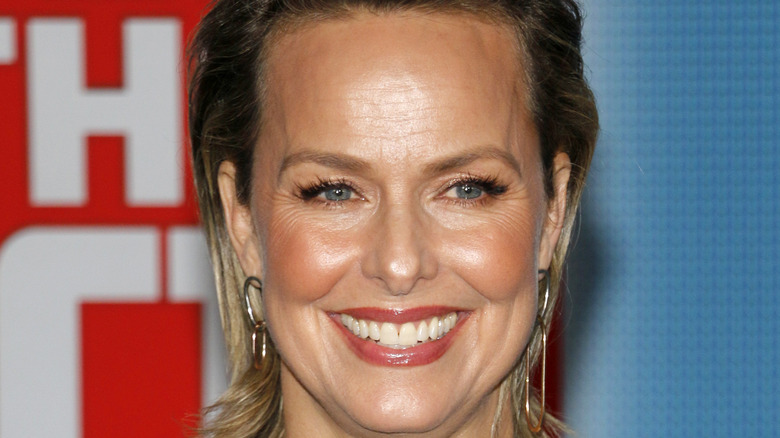 Tinseltown/Shutterstock
Every character on "The Office" is memorable in their own unique way, but Melora Hardin's portrayal of the no-nonsense Jan Levison stood out among the rest -– especially when paired with Steve Carell's Michael Scott.
"When I first started to play Jan, she was incredibly straight and serious and kind of humourless," Hardin recalled in an interview with Rolling Stone. "I found that aspect of her really funny because nothing could, in any way, sway her to feel like anything and any humor to it at all."
Over the course of the series, Jan underwent quite a character transformation. Initially starting out as the straight character, her behavior become more absurd as the show went on leading to some of the show's most iconic moments (via YouTube).
But it was during the show's earlier seasons that her deadpan approach provided some of the cast's favorite moments in the entire series, so much so that one of her former castmates described the actress as the show's "secret weapon."
John Krasinksi appreciated how hard it must have been for Melora Hardin to play a no-nonsense character in a show like 'The Office'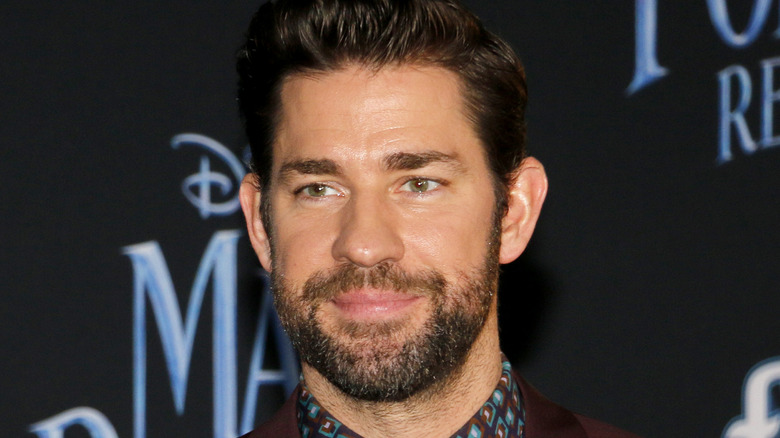 Tinseltown/Shutterstock
During a 2018 interview with Rolling Stone, John Krasinski discussed why Hardin was such a good fit with the cast, and how her and Steve Carell's comedic chemistry provided such a hilariously outrageous storyline. "Melora was so good on our show. She was really our secret weapon, because I think it's hard to play the straight character in a show like that," the actor said. "She played the severe girlfriend so well and ended up being a great comedy duo with Steve."
It also helped that Carell found Hardin as funny as the rest of the cast did. "I think that, had she not been so hardcore, it wouldn't have been nearly as funny," Krasinski explained, adding that "her character had so much ambition and so much power in her, which was the exact opposite of Steve." He also noted that Michael and Jan almost had an "S&M relationship, like he loved being tortured by her or something" which only added to the humor.
Carell even said that his favorite moment of the entire series revolved around Michael and Jan's relationship. Appearing on Krasinki's YouTube series "Some Good News," Carrell recalled the moment when Michael shows off his plasma TV in Season 4's "Dinner Party" episode. Krasinki includes a blooper from the scene, which he says was the hardest he's ever laughed in his life.