Justin Brescia Shares His Laid-Back Hair Routine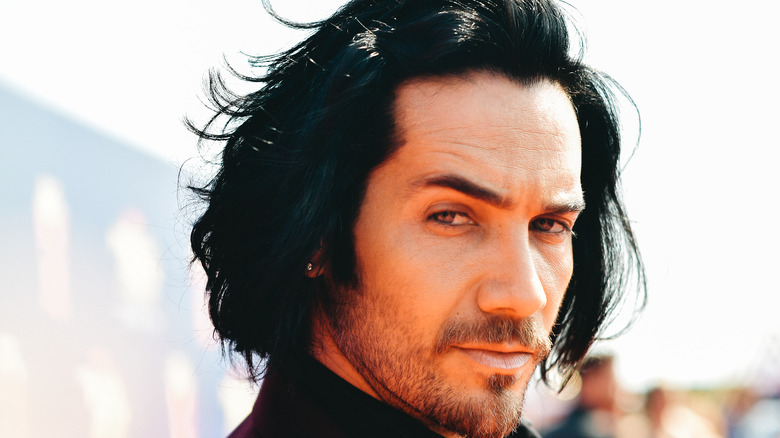 Matt Winkelmeyer/Getty Images
If there's anything "The Hills" star Justin Bobby Brescia is known for, aside from being Audrina Patridge's rebellious on-again, off-again boyfriend, is his luscious flowing locks that frame his piercing blue eyes perfectly. Highly familiar with the world of hair, Brescia told Nylon that he's been a hairstylist since around the age of 14, training at Paul Mitchell (via Us Weekly) and even performing his own haircuts. 
According to Vice, before Brescia was recruited for "The Hills," he was the hairstylist for Maroon 5, and producers saw his client's Patridge's hair and immediately wanted him on the show. He also opened a series of salons and launched a product line titled Brush Your Hair, and clearly takes the art of hair styling seriously. "Hair is important. Hair shapes who you are," he told Nylon.
But how does the bad boy and hair expert Brescia achieve his fancy follicles? His routine is surprisingly minimal and low maintenance. Keep scrolling to find out what exactly it is.
Justin Brescia is a lover of the sea for his laid-back hair routine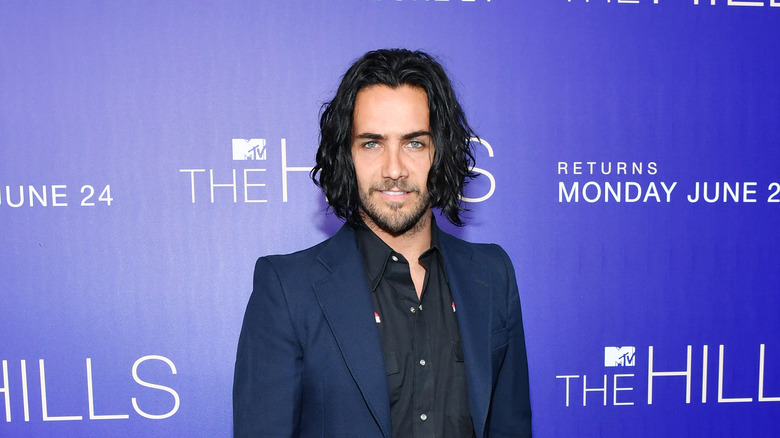 Amy Sussman/Getty Images
The Southern California native told Us Weekly in a video interview that he gets lots of salt water from the beach on a regular basis in his hair from surfing frequently. He also told Nylon that ocean water benefits the hair. "It backs as natural astringent again. It'll dry up some oils, but leave some oils in there and piece it out," Justin Bobby Brescia said. In fact, Brescia also told Nylon that he used to bottle beach water himself (hopefully in boots) and use it on his clients, and loved the results. However, if you don't have access to the ocean on a regular basis, you can always opt for a sea salt spray. As long as you don't overdo it, you will be left with a "crunchy, surfy" look.
For styling, Brescia revealed that he sometimes combs through his hair or puts it back, and is a fan of butterfly clips. Brescia also added that he only shampoos around once or twice a week, and does not use conditioner. But perhaps the main reason Brescia's 'do looks so healthy and full at his age? The lack of heat damage. "No heat. Don't add heat to your hair," he said to Us Weekly. "Shape and be natural with it," he concluded with advice for his curious audience.