Did Melania Trump Almost Miss Donald's 2020 Election Night Speech?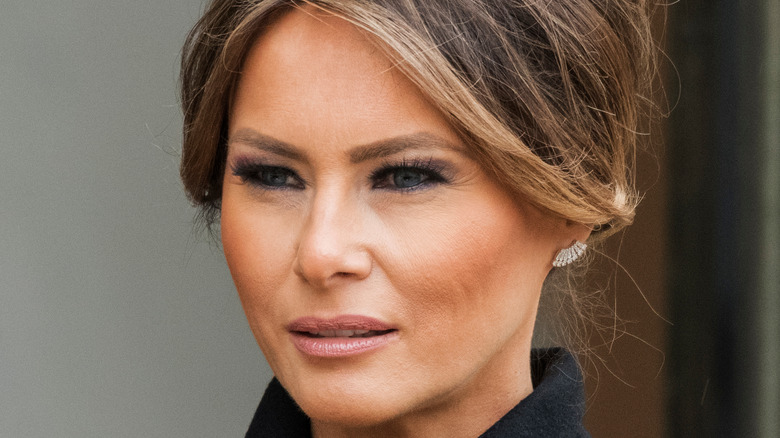 Frederic Legrand - COMEO/Shutterstock
It has to be exhausting to be the first lady of the United States, especially when your husband is former president Donald Trump. Between the president's own scandals and the media circus around Melania Trump herself, their time in the White House seemed to be stressful.
According to Business Insider, there has been speculation about the couple's feelings for each other. Business Insider had a body language specialist named Patti Wood look at photos of the couple together and study their body language. In a photo of the pair kissing, Wood states, "If you look at her body, she's not naturally moving in towards him," Wood said. "Only her neck and head are forward; the rest is held back. There's no rounding of her body, her shoulders, her arms, her belly. She's not rounding in towards him."
Much of what Wood found was forced affection from the first lady to Trump. That's why when CNN reported that she almost missed her husband's 2020 election night speech, some were not surprised.
She nearly slept through election night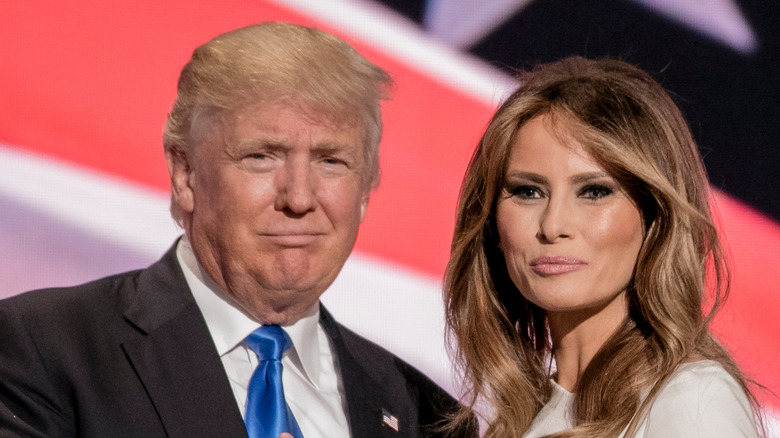 mark reinstein/Shutterstock
According to Yahoo! News, Melania Trump was sleeping through most of election night. While her husband was navigating the most important election results of his career, the first lady was able to sleep through much of the chaos.
The former spokesperson for the Trump Administration, Stephanie Grisham, is writing a book about her experience working in the White House. An excerpt from her book told the story of Melania nearly missing Trump's election night speech because she was in a state of slumber. "I knocked a few times, quietly at first, but louder at each attempt," the author wrote. "I finally opened the bedroom door only to find that Melania Trump was sound asleep." However, Melania did join her husband before 2:30 AM, and she didn't miss much it seems.
According to Business Insider, the office of the former first lady made this statement about Grisham's book, "The intent behind this book is obvious," the statement said, "It is an attempt to redeem herself after a poor performance as press secretary, failed personal relationships, and unprofessional behavior in the White House. Through mistruth and betrayal, she seeks to gain relevance and money at the expense of Mrs. Trump."