What Is Prince William And Kate Middleton's Main Focus As Royals?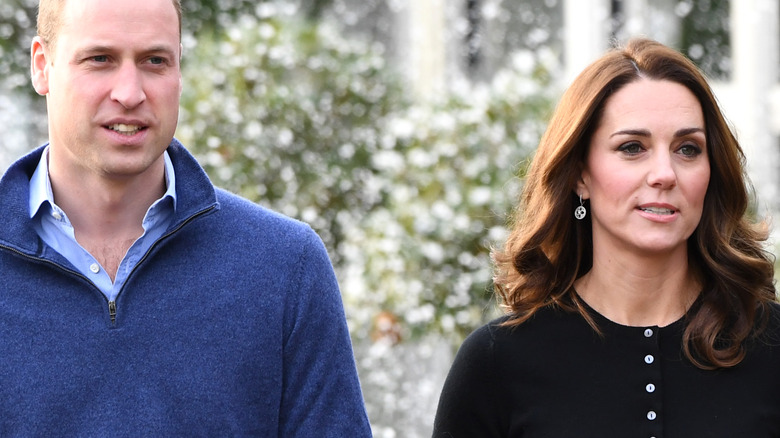 Stuart C. Wilson/Getty Images
Prince William and Kate Middleton are very busy. Not only are they raising three young children — Prince George, Princess Charlotte, and Prince Louis — but they also have a lot of royal duties. Express reports that in addition to their usual roles within the royal family, the Duke and Duchess of Cambridge have recently been given more responsibility. Sources tell the outlet that Queen Elizabeth II has dialed down her workload due to her advanced age and that other members of the family have been stepping in to help pick up the slack. In addition to William and Kate, Prince Charles and his wife Camilla, Duchess of Cornwall have also been given more royal tasks.
"We're in a period of what can be called a soft regency, in effect the Queen is standing back, not doing many roles," royal expert Andrew Lownie said. "The roles that she is doing are being accompanied by Prince Charles, everyone is being prepared for Charles and Camilla. As a result, William and Kate, who seem to be very popular, are stepping into the position that Charles and Camilla had, because they are, I would say almost more popular than Charles and Camilla, they've probably been given a higher role."
With all the work there is to be done, it seems that William and Kate are focusing on their jobs and personal lives as opposed to any drama going on within the family.
Prince William and wife Kate Middleton are focused on their duties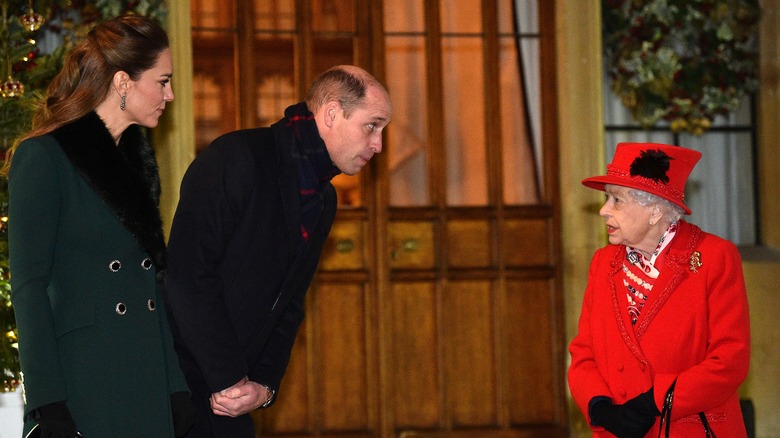 Wpa Pool/Getty Images
Us Weekly reports that despite the rift between Prince William and his younger brother Prince Harry, he and Kate Middleton are doing their best to serve the monarchy. Royal expert Nick Bullen opened up about William and Kate's mindset going forward. "I think the depths of the sadness and split between the two brothers is incredibly deep and incredibly raw, and I think it's going to take a lot to get the two of them back together," Bullen explained. "I think at the moment William and Kate are focusing on their work, focusing on the children, focusing on supporting the queen. I don't know, but I don't think they spend a lot of time thinking about the Harry and Meghan situation."
Bullen went on to predict that the next year will be all about the royal couple throwing their full support behind Queen Elizabeth. "I think [over] the next 12 months, the Cambridges will be very much about supporting the queen," he said. "Next year is the queen's Platinum Jubilee year. All the members of the royal family are very aware of the fact that it's her year. The headlines next year should be about the queen ... So I think you will see Kate and William really stepping up to support the queen over the next 12 months."
So it would seem that William and Kate's loyalty to the queen overshadows the drama with Prince Harry and Meghan Markle.