Here's How Prince Harry Is Reportedly Celebrating His Birthday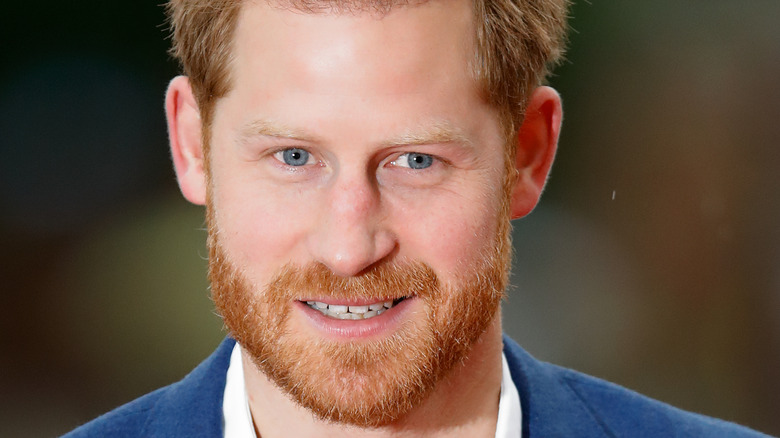 Max Mumby/indigo/Getty Images
Prince Harry is officially 37 years old. The Duke of Sussex celebrated his birthday on September 14, and although there are reports of a rift between he and many of the royals, multiple members of the family took to their social media accounts to pay tribute to Harry on his big day, per People Magazine. 
Harry's grandmother, Queen Elizabeth II, started off the well-wishes by writing "Wishing the Duke of Sussex a happy birthday today!" She also added a red balloon emoji to her message. Just a few moments later, Harry's father, Prince Charles, and stepmother Camilla, Duchess of Cornwall penned a very similar message to the birthday boy. Meanwhile, Harry's big brother, Prince William, and sister-in-law Kate Middleton shared a more casual message, writing "Happy Birthday Prince Harry!"
Harry also received another big shoutout on his birthday as he and his wife Meghan Markle were named among Time Magazine's 100 Most Influential People of the Year. "In a world where everyone has an opinion about people they don't know, the duke and duchess have compassion for the people they don't know," the couple's close friend José Andrés wrote in the essay about their charity work. "They don't just opine. They run toward the struggle."
With all that birthday love, fans couldn't help but wonder how Prince Harry will celebrate his special day.
Prince Harry will reportedly celebrate his birthday at home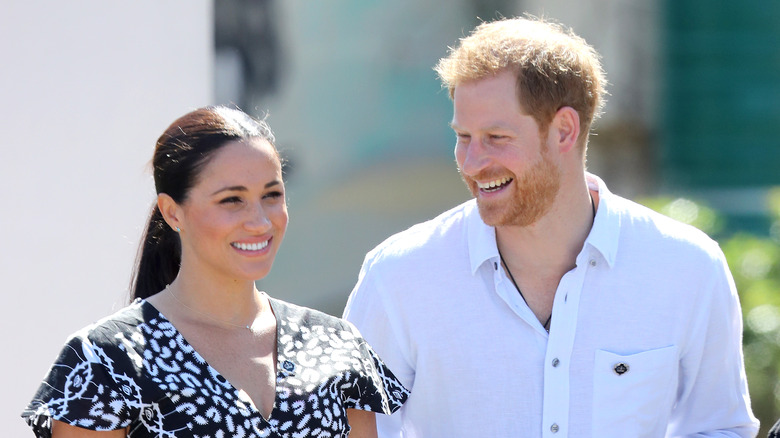 Chris Jackson/Getty Images
According to the Daily Mail, Prince Harry and Meghan Markle are planning to spend a quiet night at home to celebrate the Duke of Sussex's 37th birthday. The couple are reportedly planning an intimate dinner at home instead of going out and dealing with the certain possibility of being hounded by the paparazzi. Instead, they have agreed to keep things simple this year. "Meghan is planning a low-key birthday dinner for Harry. In light of what's happening in the world — from Afghanistan to Covid — they both decided to keep it simple," an insider told the outlet.
The source went on to reveal that the pair will celebrate with a few close friends and Meghan's mother, Doria Ragland. "Meghan said they she's making a carrot cake with the help of Archie, and that guests will include Doria and a few close friends," the source continued. "Meghan said their focus right now is being of service, and that attending glitzy events like the Met Gala is wasted time and energy that could be put to good use towards those suffering and in need."
It appears that Meghan and Harry have the perfect, low-key night planned in honor of the royal's special day, as he'll spend it with his wife and children while eating cake. What could be better than that?