The Real Reason Kat Von D Is Moving To Southern Indiana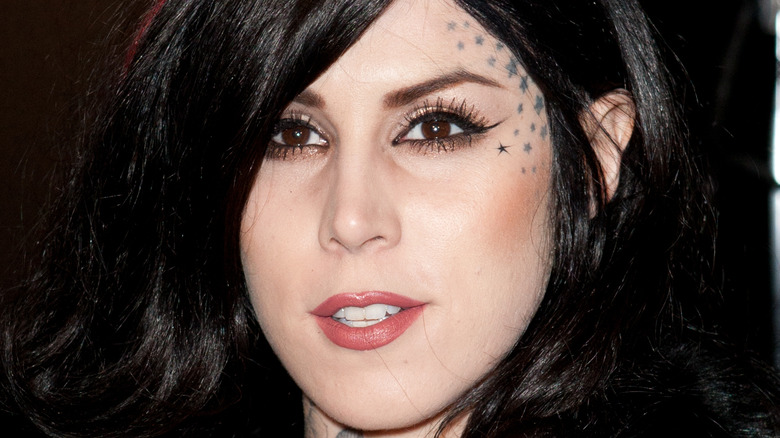 Photo Works/Shutterstock
Tattoo artist Kat Von D was born in Mexico, but has spent most of her life living in Los Angeles. Her family moved to San Bernadino County in Southern California when she was six years old, and Kat has credited LA's Latino culture as a huge source of inspiration for her, especially when she became a tattoo artist. "Fast forward to now, and my Latin background still plays a huge roll in everything I do — the music I write, the way I draw, the Spanish shade names and themes for my makeup collection, and even why I choose to live in Los Angeles," she explained (via Pop Sugar). 
After making her debut on "Miami Ink," Kat's career took off when she starred on the spinoff "LA Ink," where she has tattooed celebrities including Nikki Sixx, Dave Navarro and Dave Grohl (via Alternative Press). "[Los Angeles is] a place that welcomes and celebrates cultures and subcultures from all corners of the planet," Kat explained. "Mexican culture is so prominent here in the city, that it's apparent in the murals throughout downtown, the music that comes from LA, the tattoos we get, the way we dress, and the food that we eat."
So it was surprising to many friends and fans to find out Kat might be leaving LA to move to southern Indiana,
Kat Von D bought a historic house in Indiana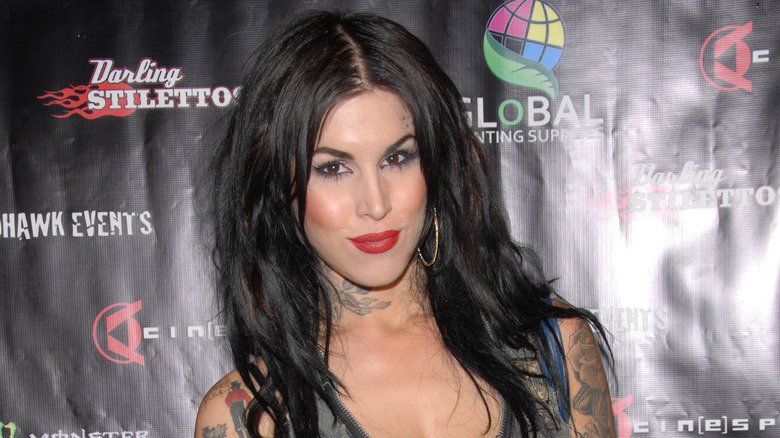 s_bukley/Shutterstock
After spending most of her life in Los Angeles, Kat Von D announced that she has bought a mansion in Vevay, Indiana (via WLKY). She reportedly found the house on the Historical Homes of America list and paid just under the listing price of $1.87 million. Sitting on 14.5 acres, the house boasts 7 bedrooms, 13 fireplaces, 8 bathrooms, 7 balconies, a water garden, and a small vineyard. Yet Kat was quick to point out she is not completely abandoning her beloved LA.
"Getting lotsa [texts] from friends asking if we are moving to Indiana and selling our home in Hancock Park, and if so, why: Definitely not ever selling our beautiful home in LA, but with all that has been taking place in California, with terrible policies, tyrannical government overreach, ridiculous taxing, amongst so much more corruption, we just felt the need to plant roots in a small town where there is nature, where my son can be free to play, and where we can eventually retire one day," she explained. "So, no, I'm not closing my shop in LA. We aren't selling our home. But will eventually be spending more time in beautiful Indiana once I finish doing some remodeling on our new historic house."