What We Really Know About Daniel Craig's Wedding To Rachel Weisz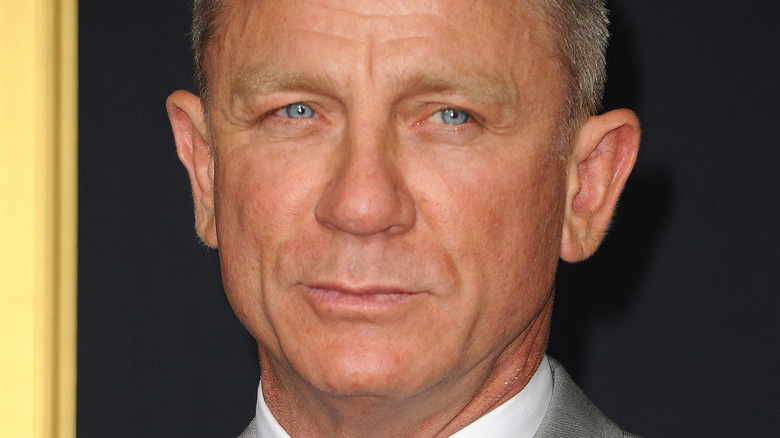 Tinseltown/Shutterstock
Celebrity couples are notorious for either oversharing or providing absolutely no insight into their relationships. Daniel Craig and Rachel Weisz are somewhere in between the two; they frequently show up on the red carpet together, but, on the other hand, neither party is posting cutesy behind-the-scenes shots on Instagram in order to prove their love. They're cagey to a certain extent, even when confirming the details of their relationship timeline. As Weisz clarified to Marie Claire, via Harper's Bazaar, it wasn't love at first sight because they had "been friends for ages."
According to Harper's Bazaar, sparks started flying between the two actors while they were working on the 2010 film "Dream House." As co-star Rachel Fox divulged to Us Weekly, "They play husband and wife, so anytime that the camera was rolling you felt that spark." However, Fox maintained that she had no idea there was anything romantic happening offscreen, quipping, "They did a good job of keeping it secret!" 
In fact, Craig and Weisz kept things so tightly under wraps that, just six months after they confirmed their relationship, they got married. 
Daniel Craig and Rachel Weisz's wedding was an incredibly intimate affair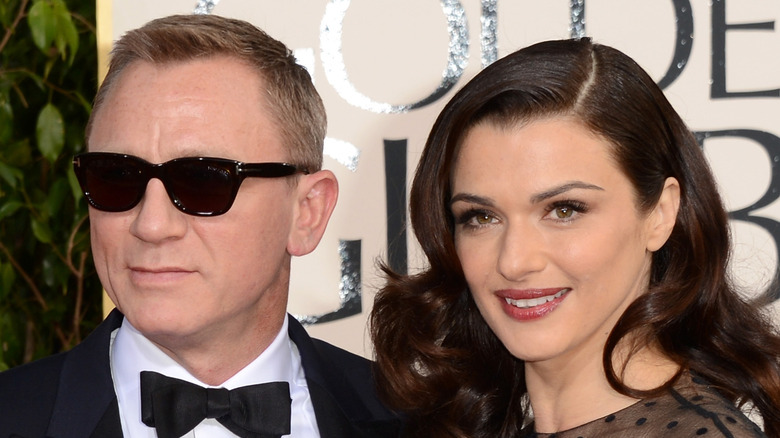 Jason Merritt/Term/Getty Images
As Harper's Bazaar notes, both Daniel Craig and Rachel Weisz were in long-term relationships prior to their romance. He married Fiona Loudon in 1992, and the two share a daughter. Weisz, meanwhile, started seeing director Darren Aronofsky in 2001. The couple welcomed their son, Henry, five years later. Both kids were present at Craig and Weisz's tiny wedding in 2011. By then, Ella was a teenager and Henry was five. 
The Guardian confirmed that the ceremony took place in New York. There were just two additional guests, both of whom were also close family members. As Craig explained to GQ in 2015, "We did it privately. And I've got a lot of people to thank for that." The James Bond star added, "But that was the point. We did it for private reasons ... the whole point is that it was a secret."
Weisz later confirmed to The Evening Standard, "I wear my ring with pride." Elsewhere, the actress explained to More magazine, via ABC News, that protecting their relationship is of the utmost importance to the couple, mainly because Craig is so famous. As Weisz explained, "When you're young, you tell your girlfriends everything. One of the great pleasures of not being an adolescent is that you don't have to share everything. When you're married, that door closes. The audience goes, and you're in your own life."