The Truth About Alanis Morissette's Unique Middle Name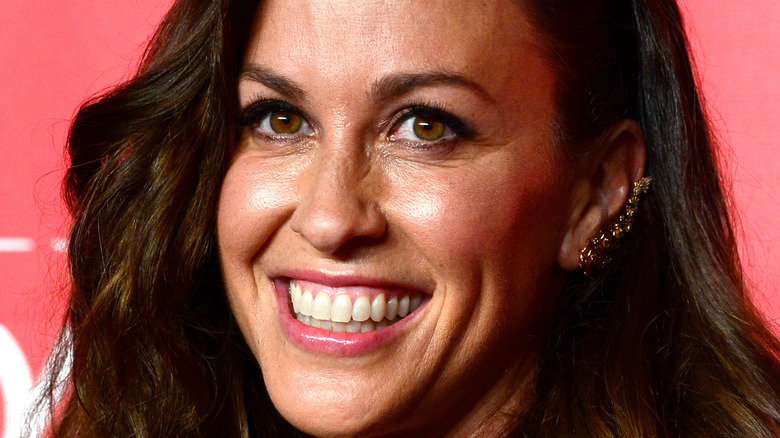 Frazer Harrison/Getty Images
Alanis Morissette is one of those celebrities with an instantly recognizable name. The singer, who's been making music for over three decades, is one of Canada's most notable musical exports, with her 1995 album "Jagged Little Pill" becoming one of the best-selling albums of all-time (via Business Insider). She's also been an influence on many contemporary artists, including Olivia Rodrigo (via Music-News). When you think of 1990s music, she's probably one of the first artists to come to mind, and for good reason.
Having been in the public eye for so long, there's a lot we know about the icon. A generation of music fans can sing "You Outta Know" and "Ironic" word-for-word, while her relationships with the likes of actor Ryan Reynolds and rapper Souleye — with whom she has three children — have been well-documented. But there are some things about the star that aren't as widely known. Take her middle name, for example — it's a little unique, to say the least. 
Her middle name has Russian and French origins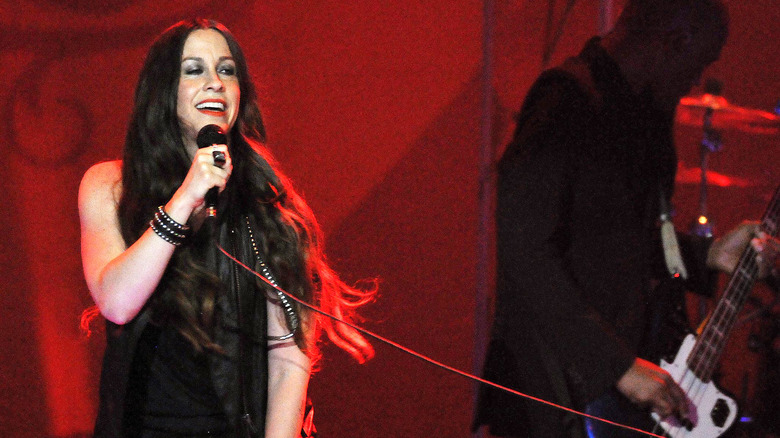 A.PAES/Shutterstock
Back in Ottawa in 1974, Georgia and Alan Morissette named their newborn daughter Alanis Nadine Morissette. Per The Talko, the name Nadine is a variation on Nadia, which has Russian roots, but itself is French, and means "hope."
According to BabyCenter, the name was most popular in the U.S. from the 1920s to the 1960s, and it's perhaps fair to assume that it was the same in Morissette's native Canada too. However, it was in decline even when the singer was born, and has continued to do so over the decades since. That it's a somewhat unique name adds to Morissette's alternative style, but she's not alone in the celebrity world with this name. Famous Nadines include the late South African writer Nadine Gordimer, German soccer coach and former player Nadine Angerer, and Irish singer Nadine Coyle, one-fifth of British-Irish girl group Girls Aloud (via Playback).