The Truth About Alanis Morissette's Dating History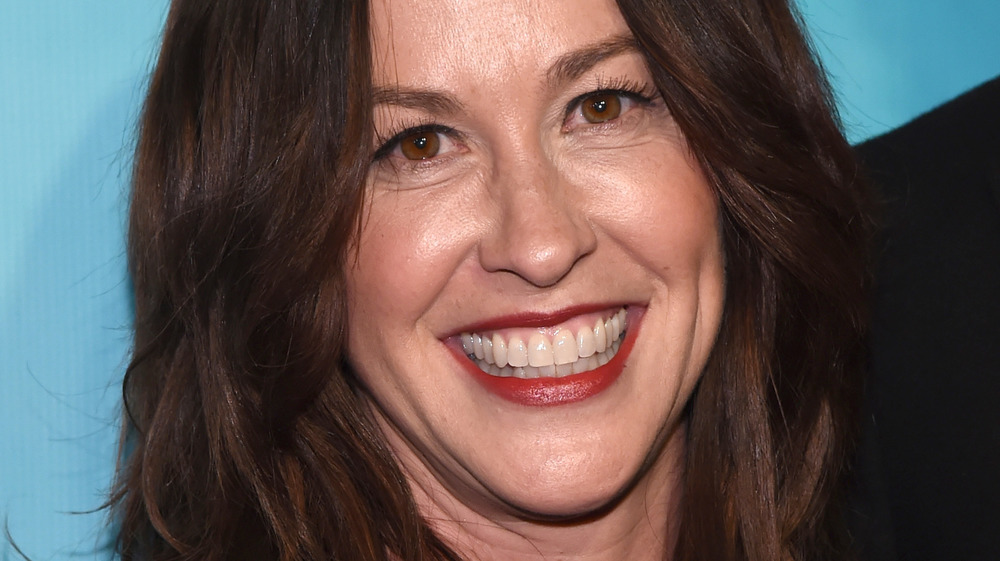 Daniel Zuchnik/Getty Images
When Alanis Morissette released her debut album Jagged Little Pill in June 1995, the world was immediately taken in by her grunge ballads and "hell hath no fury" attitude toward her exes. Fans were particularly intrigued by a line in "You Oughta Know" wherein Morisette sings, "An older version of me / Is she perverted like me? / Would she go down on you in a theater?"
So when people learned that the lyric in question was potentially about actor and comedian Dave Coulier, best known then (and likely still even today) as Uncle Joey from Full House (via Stereogum), they were... surprised, to say the least. While it's unclear how the two first met, some have reason to believe it was on the Nickelodeon lot, when Morrisette appeared on You Can't Do That On Television during the era when Coulier was busy hosting Out of Control. For the record, Coulier has gone back and forth as to whether or not the song is about him (via EW) and Morissette as recently as 2019 refused to confirm or deny who the subject of the song might be (via E!).
But Coulier is far from the only famous person with whom Morissette has been involved. Her dating history includes fellow Canadian Ryan Reynolds, to whom she was engaged (via PopSugar), and allegedly, rock singer Ryan Adams (via The Sun).
Persevering after (more) heartbreak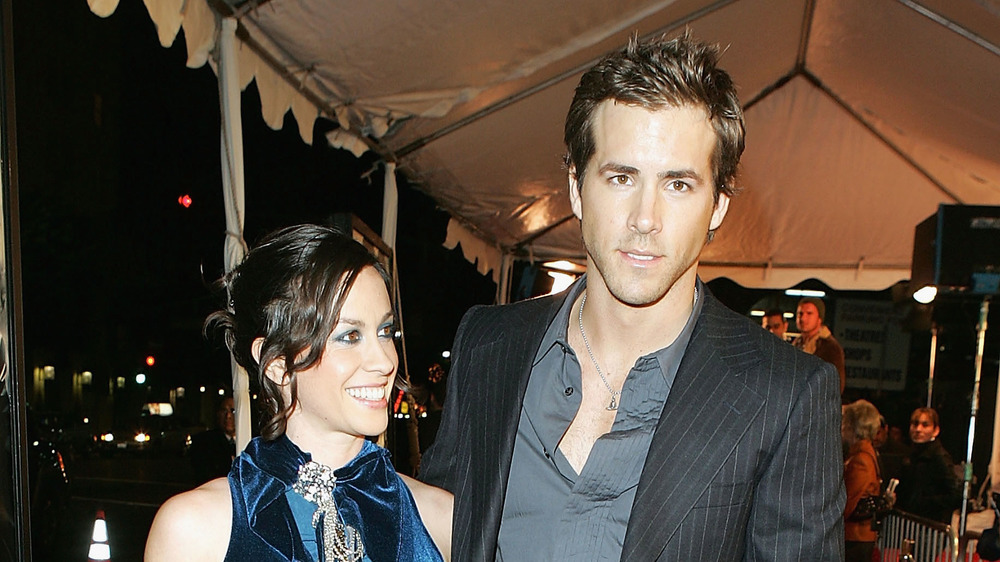 Frazer Harrison/Getty Images
If you've ever listened to an Alanis Morissette song, then you know that the singer is no stranger to heartbreak — and, of course — her unique ability to translate those feelings into universal song lyrics.
And she got plenty of material in 2007 when she split from then-fiancé Ryan Reynolds (via People). The two originally met at mutual friend Drew Barrymore's birthday in 2002 (via InStyle). In 2004, they got engaged, but weren't quick to set a wedding date. "We're just really enjoying this (engagement) phase," Morissette told People in 2005.
In the aftermath of the breakup, Morissette took some time away from public life to heal and to work on new music for her 2008 album Flavors of Entanglement. "I took a break over the past two and half years. I was tending to my personal life," she said in advance of its release.
Despite that, Morissette said she was, in fact, an optimist and still believed in true love. And she wasn't wrong to do so: In 2010, Morisette married the artist MC Souleye (born Mario Treadway) and today the couple shares three children (via Heavy). So what's the key to longevity? Morrisette says it's this: "Flirting." Believe it or not, sometimes it's as simple as making time for "dates, gifts and compliments" (via People).