Prince Harry And Meghan Markle Completely Changed Their Archewell Website Again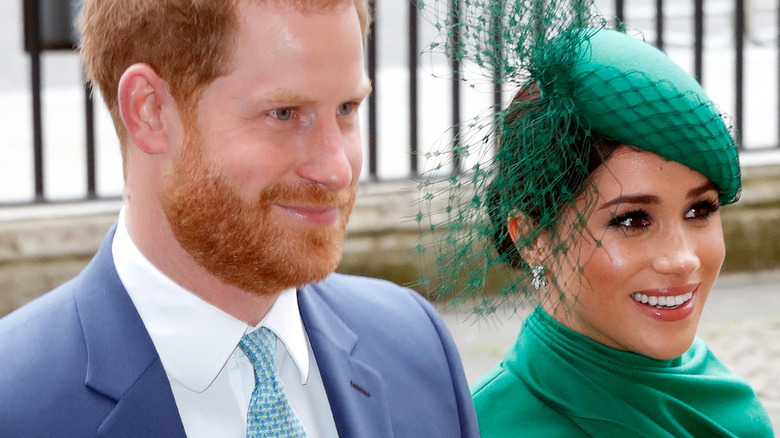 Max Mumby/indigo/Getty Images
When the Duke and Duchess of Sussex stepped down from their royal duties, they started their own non-profit foundation called Archewell, and rolled out the website for the foundation in late 2020 (from Today). Their original homepage included "a letter for 2021" from Prince Harry and Meghan Markle that included the message, "In the face of fear, struggle and pain, it can be easy to lose sight of this. Together, we can choose courage, healing, and connection. Together, we can choose to put compassion in action. We invite you to join us. As we work to build a better world, one act of compassion at a time."
They're still emphasizing compassion and action, but with a rebrand of their tagline on their updated website: "Shared Purpose, Global Action: Leading with compassion" as compared to the previous version of "Shared compassion." It also features the message "Each of us can change our communities. All of us can change the world" (via Daily Mail).
Another prominent focal point of the new website is a portrait of the couple. It was one taken at their Santa Barbara home for Time magazine, who named them "icons" in their The 100 Most Influential People of 2021 issue. The rebrand itself came within hours of that Time announcement (from CNN).
The Archewell refresh came hours after they were named 'icons'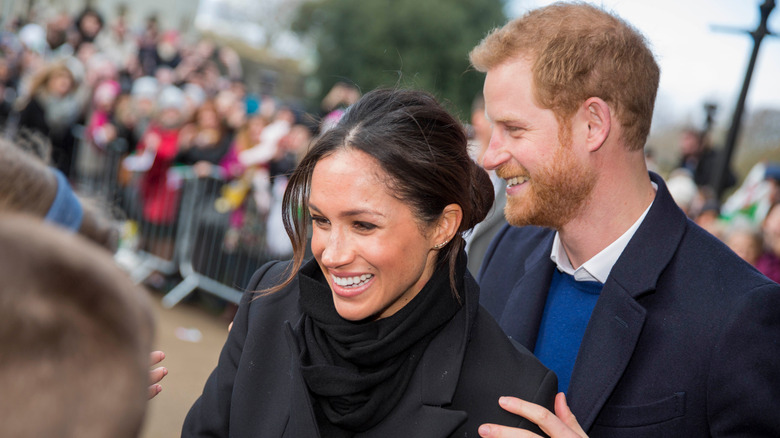 ComposedPix/Shutterstock
In the Time magazine profile, Prince Harry and Meghan Markle were described in glowing terms: "In a world where everyone has an opinion about people they don't know, the duke and duchess have compassion for the people they don't know. They don't just opine. They run toward the struggle," wrote José Andrés.
Their website and their foundation's name Archewell connects, of course, to their son Archie, but it has a deeper meaning. According to the Archewell website, "arche" is a Greek word meaning "source of action" — and "well" is ... "a plentiful source or supply."
The Archewell website was where Markle announced her 40x40 initiative to help women get back into the workforce. And the site is also the place to get information about Archewell Productions, a partnership with Netflix, and Archewell Audio, a podcast partnership with Spotify.
The couple previously had been a part of a U.K.-based foundation alongside Prince William and Kate Middleton, and then the Sussexes parted ways in 2019 to create their own foundation called Sussex Royal, which has now been dissolved after their move to the U.S. (from The Independent).