The Real Reason Christina Haack Took Back Her Maiden Name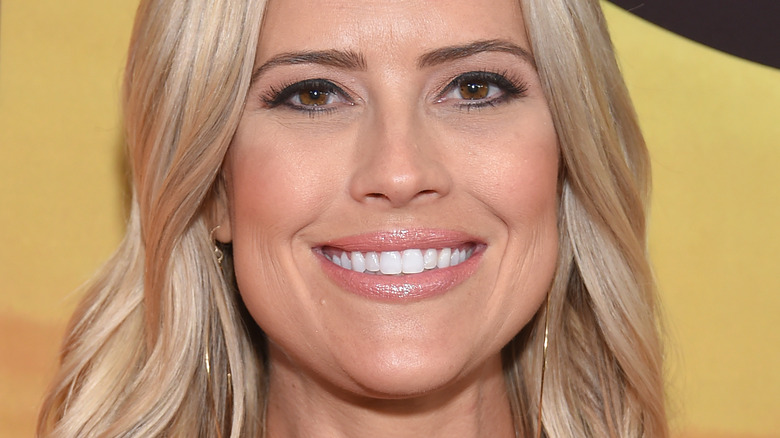 DFree/Shutterstock
If you regularly watch HGTV, chances are you probably know Christina Haack from her hit show "Flip or Flop," in which she stars alongside her ex-husband Tarek El Moussa. Tarek recently told E! News' Daily Pop that the pair worked together for 10 years, with five of those as exes, which can get stressful. 
After her divorce from Tarek, Christina kept her married name, which she shared with their two children, Taylor and Brayden. However, when she married Ant Anstead in December 2018, Christina took his last name, per People. The couple welcomed their son, Hudson London, in September 2019. They filed for divorce in November 2020, seeking joint custody of Hudson. But when she divorced Ant, Christina didn't keep her married name as she did after her split from Tarek, which caused some people to wonder why. 
In February, Christina took to Instagram to explain why she chose to go back to her maiden name. Read on to learn the heartfelt reason the "Flip or Flop" star took back her original last name.
Here's the heartfelt tribute Christian Haack made when she reverted to her maiden name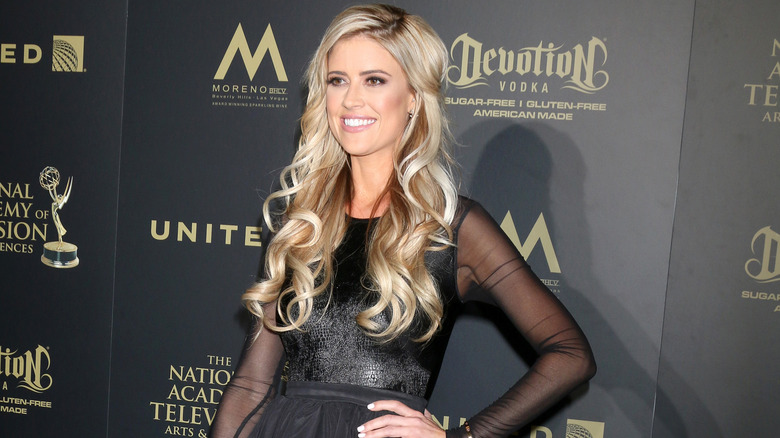 Kathy Hutchins/Shutterstock
People reported that after her late 2020 divorce from Ant Anstead, Christian Haack reverted her social media accounts to her maiden name in early 2021. The HGTV star took to Instagram with a touching tribute, explaining her reason for returning her original name. 
"My grandma, Mildred "Biddy" Haack, was my greatest influence growing up. She was always real in a world of so many fakes. I spent the summers on my family's farm, and we would stay up all night talking. She's the only person I've ever really trusted with my life," Christina shared along with photos of her grandma. She noted that the woman who inspired her so much colored outside the lines despite social expectations at the time.
Christina credited her late grandma for teaching her about unconditional love, and she ended her post with a beautiful tribute. "Taking back the family's last name and know my grandparents are smiling from above," explained Christina.