Tarek El Moussa Reveals The Future Of His Career And Flip Or Flop - Exclusive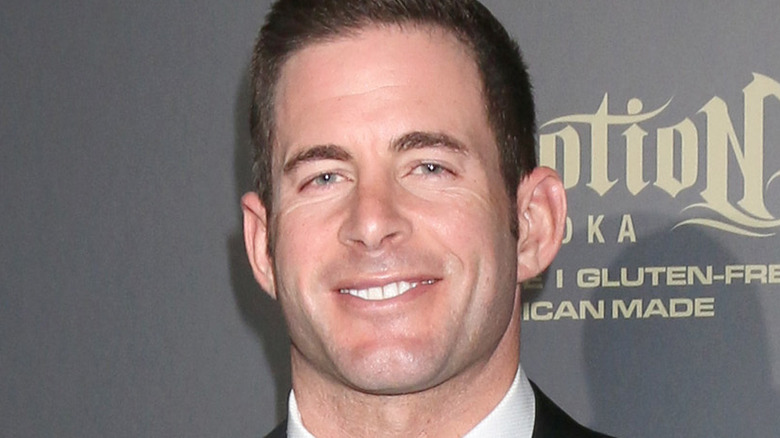 Shutterstock
For all the shows on HGTV to choose from, there is one that viewers keep going back to over and over again: "Flip or Flop." The home renovation show follows the real estate ventures of Tarek El Moussa and Christina Haack, and delivers on all fronts. Due to El Moussa and Haack's previous romantic relationship, there's a smidge of personal lives that viewers get to see onscreen. When it comes to the home renovations, viewers are treated with projects that go from drab to fab within just one episode. The show is dynamic, interesting, inspiring, and includes a healthy dose of on-camera entertainment — what more could you want?
But as all good things, everything comes to an end eventually. We can't imagine not seeing "Flip or Flop" on the screen, or even begin to think about sitting with the knowledge that we'd never see El Moussa and Haack together flipping houses and making a profit as they do so. But what does the future of the show look like? Will it go on for another 10 seasons, or will Haack and El Moussa call it quits on their hit show?
The List sat down with El Moussa for an exclusive one-on-one, where he revealed the future of his career and "Flip or Flop."
What does the future of Flip or Flop look like?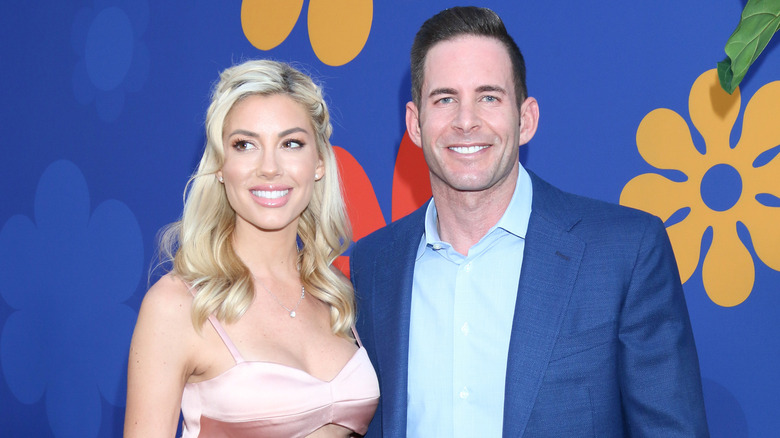 Shutterstock
"Flip or Flop" has been entertaining viewers and inspiring home renovation projects since 2013. The show has seen its fair share of personal drama, professional success, and has been the inspiration for a number of spin-offs. But what does the future of the original show — featuring Tarek El Moussa and Christina Haack — look like? According to El Moussa, things are a little up in the air. 
"When it comes to 'Flip or Flop,' I'm not quite sure if it's going to continue," El Moussa told The List. "I do believe I will have a house-flipping show in some format, if it's 'Flip or Flop,' yes, great. If not, it might be something else." El Moussa went on to say that he is still looking to continue his show, "Flipping 101 With Tarek El Moussa," which takes viewers on a journey into the nuts and bolts of house flipping. As noted by HGTV, the show follows El Moussa as he helps first-time flippers create profitable projects. And bonus news — the show has been picked up for a second season. 
So what will life and his career look like to El Moussa? "I'm still going to continue pitching and filming new TV shows," he said. "And on top of all the TV stuff, just building my brands and my companies, and enjoying life."
Tarek El Moussa reveals that a career in television was never his plan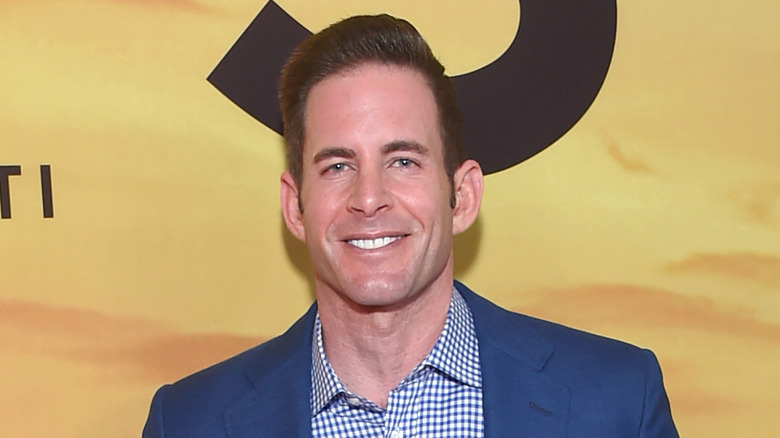 Shutterstock
It's crazy to think just how unpredictable life is, and that is a sentiment that Tarek El Moussa knows all too well. To many, he is known for his dynamic onscreen partnership with Christina Haack, for his admirable love story with Heather Rae Young, and for his entrepreneurial spirit and success on "Flip or Flop." But a career on television was never in the cards for El Moussa, and he told The List that he couldn't have predicted his time in the spotlight. 
"I've always been a real estate guy. I've always been an entrepreneur. I've always been an investor. But, I was never a TV guy," El Moussa said. "That was new to me 10 years ago. Over time, just like anything in life, you get more experienced, you get better at what you're doing." 
El Moussa explained that his time as a television host has allowed him to explore other career venues. As it stands, he is a host, an investor in real estate, and an entrepreneur. But did he predict the path that his career went down? Absolutely not. "There's one thing I know about life. If you would've told me 10 years ago, this would be my life today, I would have said there's no way," he said.
"Flip or Flop" premieres new episodes on Thursday at 9 p.m. ET/PT on HGTV and on discovery+.