Tarek El Moussa Reveals How He Really Feels About His Upcoming Marriage To Heather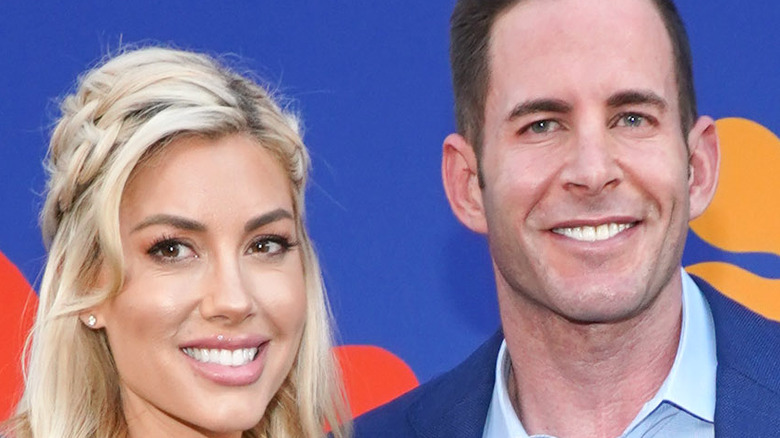 Rachel Luna/Getty Images
Tarek El Moussa and Heather Rae Young are deep in wedding preparation, after hosting joint, 1980s-themed bachelor and bachelorette parties in Palm Springs. As People reported, the madly in love couple got engaged in July 2020 after dating for a year. And, although they just held a massive blowout bash, little has been revealed about their big day itself, including where it's being held and when. El Moussa and Young recently admitted, however, that they'd changed tacks and decided to go another way for the event that, they teased, is "happening soon." After the "Selling Sunset" star began stressing out completely, they scrapped everything and started from scratch.
This is El Moussa's second marriage, following his seven years with "Flip or Flop" co-star Christina Haack, and Young's first. Although the HGTV host has two children from his previous relationship, El Moussa told Entertainment Tonight that having more kids wasn't out of the question. "There's one thing I know about children. I would never regret having a child because I love my babies so much, so if we have more kids, we have more kids," he reasoned. The wedding comes first though, obviously. Despite the fact El Moussa admitted to E! News they've already gone way "over budget," in the end it's all going to be worth it, with the "Flip or Flop" star gushing over what it means to him to commit.
Tarek El Moussa is ready to marry Heather Rae Young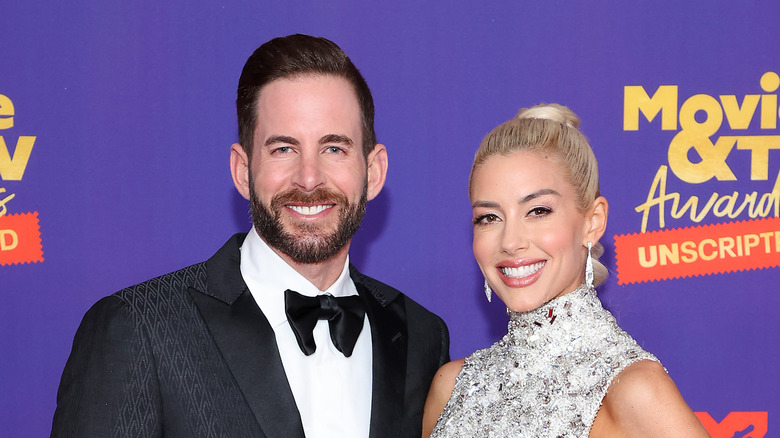 Amy Sussman/Getty Images
In an interview with Us Weekly, HGTV host Tarek El Moussa revealed how much he is looking forward to his upcoming nuptials with fiancée Heather Rae Young. The couple has been planning their big day for the past year, and he's starting to wonder what it'll be like watching the "Selling Sunset" star walking down the aisle towards him. "I'm just going to feel like my life is changing. I honestly, I can't wait for the moment to say 'I do' because I know the second I say that the calm is going to come over me," El Moussa revealed. He added, "I'm going to be married and I'm going to focus on the rest of my life with my beautiful bride and my kids." Their relationship moved rather quickly, but as far as El Moussa is concerned, it was totally meant to be.
The "Flip or Flop" star acknowledged that Young changed "everything" about his life, from how he dresses to how he eats and stays healthy, both mentally and physically. "She's completely transformed me," El Moussa gushed, noting, "She's my best friend in the world. Honestly, I don't know what I'd do without her." According to the smitten reality star, the couple is perfect for each other because they're so alike. Moreover, El Moussa knew the moment he laid eyes on her that Young was the one. Although El Moussa joked about fearing divorce, he stated emphatically, "I'm ready to do this."