Is Sarah Paulson Leaving American Horror Story?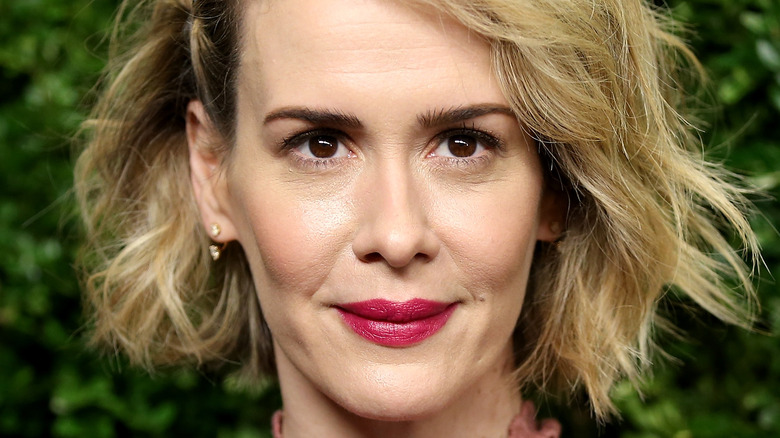 Neilson Barnard/Getty Images
Sarah Paulson's name is synonymous with "American Horror Story," and fans absolutely love all of the interesting characters that the actress has played on the series over the years. Paulson, a very wealthy actress in her own right, has admitted that switching up her characters each season is both amazing and heartbreaking.
"It's the beautiful and terrible part of 'American Horror Story,' from an acting standpoint. Every year, you get to try something completely different, and it's an entirely new story. Artistically speaking, you just never get that lucky. If you get on a TV show that's successful, odds are that you're playing the same character for as many years as the show is running, which can be its own blessing, but it can also be a curse because you're playing the same thing and that can be tiresome. With this, you get to do something entirely different. The bad part about it is that you have to say goodbye to a character that you may have come to love like crazy," she told Collider back in 2013.
However, more recently, Paulson has opened up about reaching new levels in her acting ability, admitting that after playing Marcia Clark on "The People v. O.J. Simpson: American Crime Story," she felt very "underwhelmed" when returning to film "AHS: Roanoke" (via Entertainment Weekly). However, Paulson eventually returned for later seasons of "American Horror Story" including the current "Double Feature." Sadly, the actress is now hinting that she may leave the franchise behind her for good.
Sarah Paulson said Double Features is likely her last season of American Horror Story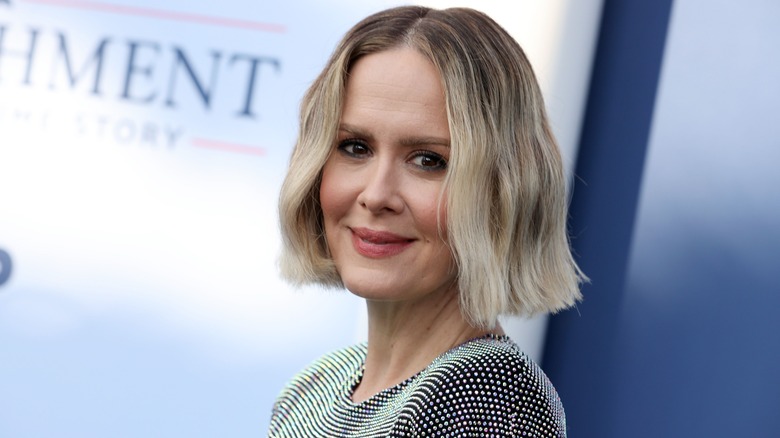 Kevin Winter/Getty Images
This week, Sarah Paulson left fans heartbroken when she admitted that she's likely leaving the "American Horror Story" franchise in the very near future. The actress, who is starring in the show's current season "Double Feature," said that she doesn't think she'll return to the horror series in the future, per Us Weekly. When asked about her future on "American Horror Story" this week, Paulson admitted that it's up in the air. "I don't know. It's the first time in about three years where I don't know. I think this is my last season of 'Horror Story,' probably. I mean, I don't know. Every time he comes to me with some wackadoodle-stoodle character, I tend to be like, 'Yes! Let's do it!' So, I don't know. This is the first time. So, we'll see," Paulson admitted.
To date, Paulson has appeared in every season of "American Horror Story" except for Season 9's "1984" (via Gold Derby). She's also starred in Ryan Murphy's other drama, "American Crime Story," portraying real-life news figures Marcia Clark and Linda Tripp. Fans have seen how versatile Paulson is as an actress, which makes her the perfect fit for Murphy's anthology shows. However, if she's ready to move on, then fans will likely offer their support along with their disappointment.