Here's What Sarah Paulson's Net Worth Really Is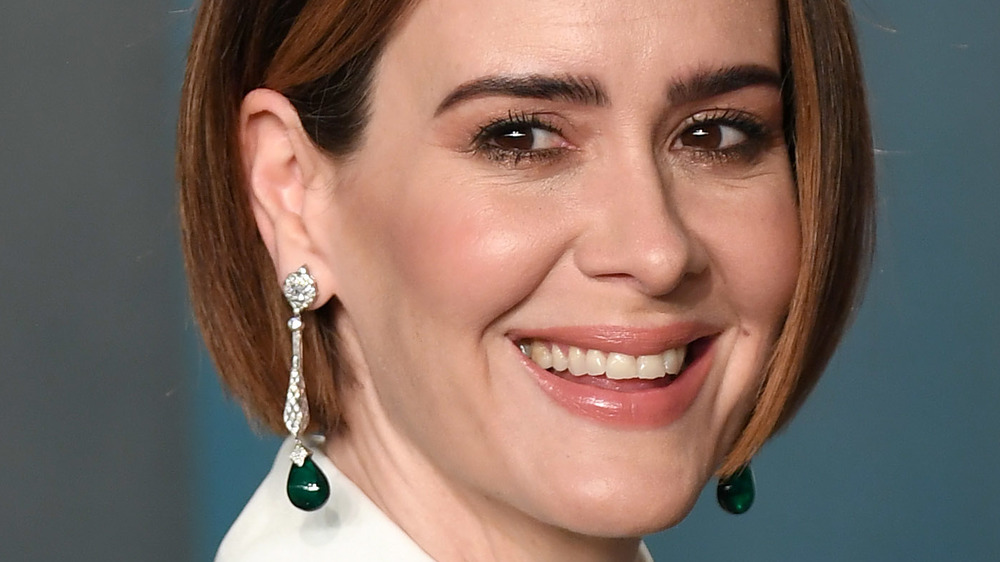 Karwai Tang/Getty Images
Sarah Paulson, best known for her roles on the small screen, got her start on Broadway soon after graduating from high school. She served as the understudy for Amy Ryan in Wendy Wasserstein's The Sisters Rosensweig (via Interview), and she would not stop pursuing her dream from that point on — a dream that started in middle school (though as she tells it, she already knew while in the womb, per Better). The result has been a slow-burn, successful acting career, one that has earned Paulson along the way a pretty sizable fortune, too. Per Celebrity Net Worth, Sarah Paulson has a net worth of $12 million.
Aaron Sorkin, who worked with Paulson on the 2006 comedy-drama Studio 60 on the Sunset Strip, once described her as "effortlessly tough." He told The New York Times in 2016, "She's always honest, there's never a false note. She's warm, sexy, incredibly funny and very, very smart. There's no such thing as 'a Sarah Paulson type.'" And clearly, given her continued success (and bank account), Paulson has taken her unique character blend and channeled it to bring forth the best in her performance, staying in demand. She has been nominated for seven Emmys, four Golden Globes, and four Critics' Choice Awards.
Sarah Paulson first appeared on TV in 1994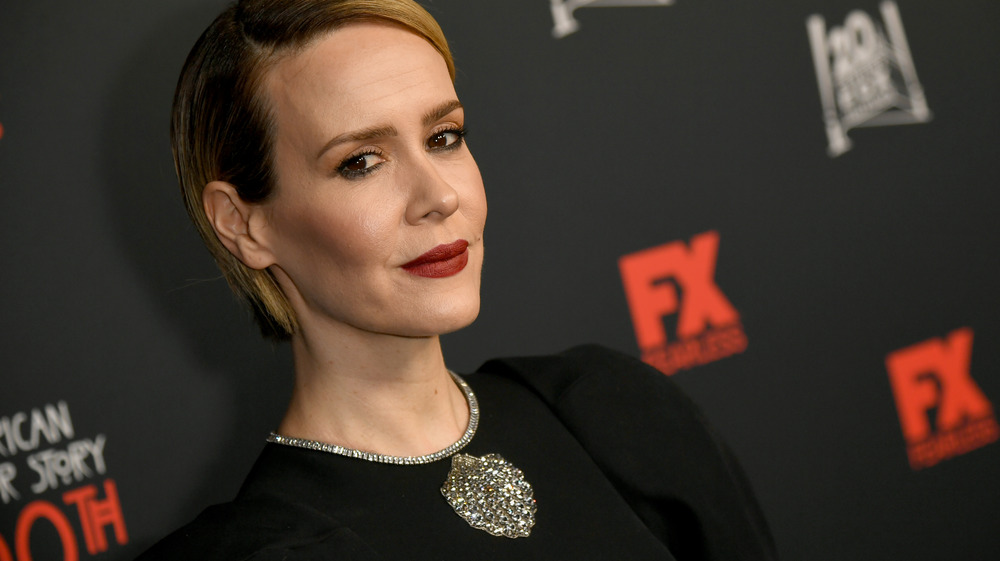 Kevin Winter/Getty Images
Sarah Paulson's first TV appearance was on Law & Order in 1994, per IMDb, which she would follow up with the television movie Friends at Last. In 1999, she would land a part in the WB series Jack & Jill, which was good for her career but also where she met Amanda Peet, her best friend. For Paulson, TV was not merely a stepping stone. Indeed, even as she booked roles in feature films, including 2000's What Women Want, 2013's 12 Years a Slave, and 2019's The Goldfinch, Paulson never forgot her TV roots, and in fact, her star truly rose in 2011 with her first appearance in American Horror Story.
She played a medium named Billie Dean Howard in AHS: Murder House, and from there, Paulson would remain a fixture in the AHS repertory cast, taking on nine different roles through 2020, including headmistress Cordelia Foxx in AHS: Coven/Apocalypse and as journalist Lana Winters in AHS: Asylum/Roanoke (via Gold Derby). Paulson is also a major player in American Crime Story, of course, FX's true-crime anthology series, for which she is most notably known for portraying Marcia Clark in 2016's The People vs. O.J. Simpson. For her work, Paulson would go on to win an Emmy and Golden Globe (via Variety), more than two decades after making her small-screen debut.
Paulson's perseverance — that "effortlessly tough" quality Aaron Sorkin spoke of — is what has continued to land with her role after role (such as Nurse Ratched in Netflix's Ratched), along with the paychecks that come with them. Sarah Paulson once quipped to Variety of her history of short-lived series, "I never was on a show that lasted more than a year"; and yet, Paulson's constant workload, her accolades, and $12 million net worth prove that any such career obstacles could not ultimately stand in the way of her success.