Jennifer Aniston Shares A Surprising Confession About The Friends Reunion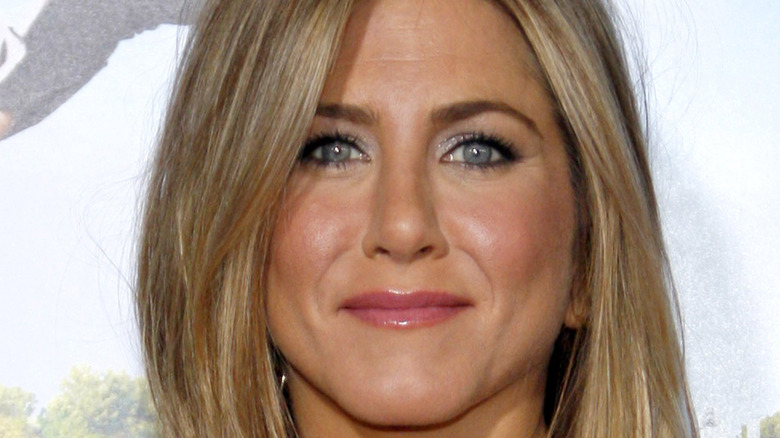 Tinseltown/Shutterstock
Jennifer Aniston made headlines earlier this year when she reunited with her former "Friends" co-stars for a highly anticipated reunion special on HBO Max. Aniston joined Courteney Cox, Lisa Kudrow, David Schwimmer, Matt LeBlanc, and Matthew Perry for "Friends: The Reunion," which featured the cast roaming around the rebuilt sets of their apartments and iconic coffee house, Central Perk. The six real-life friends also reminisced about filming the show before answering questions in front of a live audience. In addition, they also sat down to do table reads of a few memorable scenes, per The New York Times.
Following the reunion, Aniston opened up about how emotional it was to be back with her former co-stars. "It was a sucker punch in the heart in a way. It was for all of us, I think. Even Courteney we got tears out of," Aniston told Gayle King on SiriusXM (via Us Weekly). "We romanticized it, but you also have to remember we haven't been there [since the series finale], and that time was a very specific time, when we were saying goodbye to something that we didn't want to, we cared deeply about, but we knew it was the time to say goodbye." Aniston later added, "It almost felt like time had stopped and we time traveled. And there's good in that, and then there's heartbreak in that."
This week, Aniston opened up about the reunion again, going into detail about how hard it was to revisit everything.
Jennifer Aniston talks about the emotional Friends reunion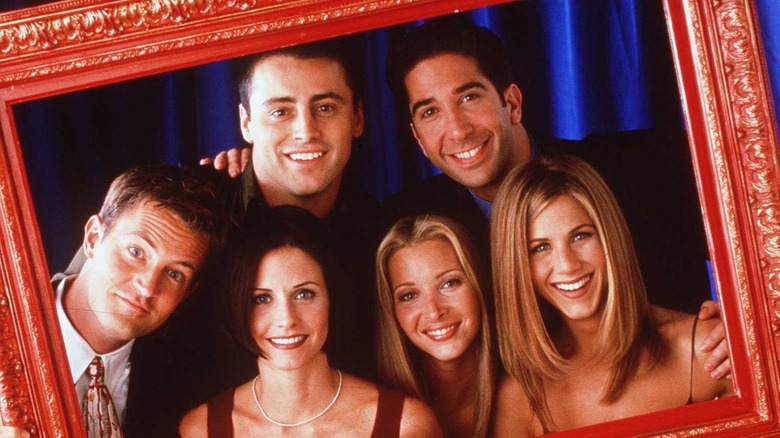 Getty Images/Getty Images
This week, Jennifer Aniston visited the "Literally! With Robe Lowe" podcast and spoke candidly about how it felt to film the "Friends" reunion, per Entertainment Weekly. Aniston admitted that she was apprehensive about filming a reunion. However, the idea for the special was one that the whole cast could get behind. "When Ben Winston, our producer-director, came to each of us with his idea, it just resonated with all of us. And it didn't sound like something that would cheapen or tarnish something that was perfectly left in its place."
The actress confessed that filming the reunion and seeing her co-stars all together was hard for all six of the stars. "Going back there, it's nostalgic in a way that's kind of also a little melancholy, you know? Because a lot has changed and we have all gone down different roads, not so easy and some easy... for each of us," Aniston explained. "There was a period where we were all kind of in a puddle. Even [Matt] LeBlanc broke at one point. You know, Mr. Tough Guy. You know, our brother. Mr. Impenetrable. Our big brother who would kill anybody if they looked at you wrong. Even he got a little misty," Aniston stated.
The "Friends" reunion went on to be a huge success and reminded fans exactly why they loved the series in the first place, but it also appeared to be a great reminder for the cast as well.