Here's How Tall Dwayne Johnson Really Is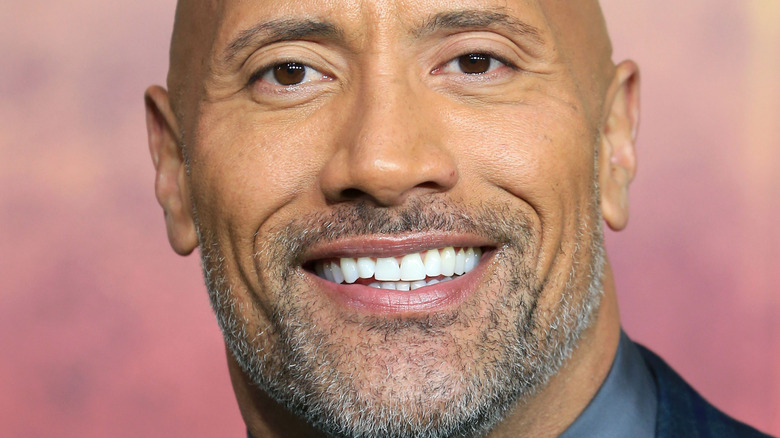 Cubankite/Shutterstock
Dwayne Johnson, A.K.A. "The Rock," is huge and no one disputes this. But Google his height, and you'll see some sites claim the actor is 6 foot 5 inches tall. This is not true according to Cheat Sheet, which notes Johnson has said he is actually shorter than this.
Again, no one would argue that Johnson is a big guy, having gotten his start as a college football player, and then as a pro wrestler (via Biography). The only person who dwarfs the athlete-turned-actor? Maybe basketball player Sun Ming Ming, who at 7 feet 9 inches, stood beside "The Rock" in 2014 for a hilarious Twitter photo opp (via ESPN). That doesn't diminish the size of his biceps, which the star has boasted are 21-inches around (via The Sun).
But let's consider the notion that "The Rock" is as tall as 6 feet 5 inches. Watching episodes of his HBO show "Ballers," which ran from 2015 until 2019, you can see that he does not tower over his co-star Rob Corddry (via IMDb). So is this actor also well over 6 feet tall? According to Celebrity Net Worth, the actor is 5 feet 10 inches — so what is the deal?
Dwayne Johnson's height discrepancy may be explained by his past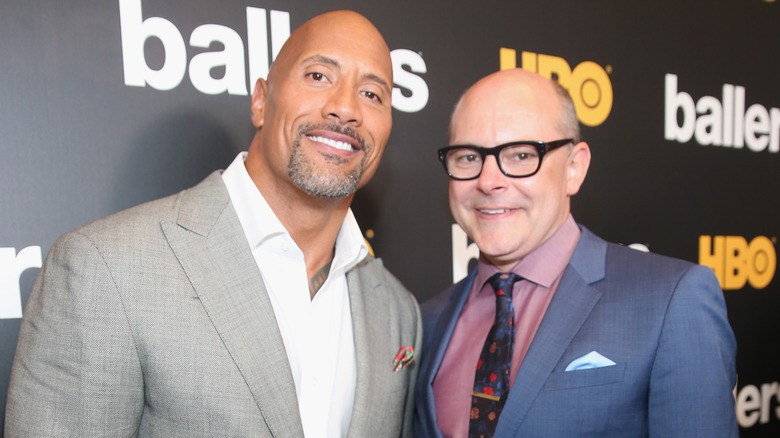 Aaron Davidson/Getty Images
There's an entire Reddit thread dedicated to debunking Johnson's height being reported online as 6 feet 5 inches, with several commenters speculating that he is said to be taller since he used to be an athlete. "From what I heard, it's WWE artificially exaggerating their wrestlers' height to make them look more intimidating," noted one person.
But someone else said, "Maybe he was 6'5" at one point. Football and wrestling probably compressed his spine more than a little." Meanwhile, the site Add Height claims "The Rock" may have worn lifts in his shoes during his wrestling days, and that would explain why he is said to be so tall.
Cheat Sheet reports the actor has talked about actually being 5 feet 11 inches, a claim backed up by Add Height. Film Daily also finds fault with the star being reported as being well over 6 feet tall, and notes fans say he is not that big.
No matter his real height, "The Rock" is a huge guy, and is reported to weigh 270 pounds, according to Cinemablend.